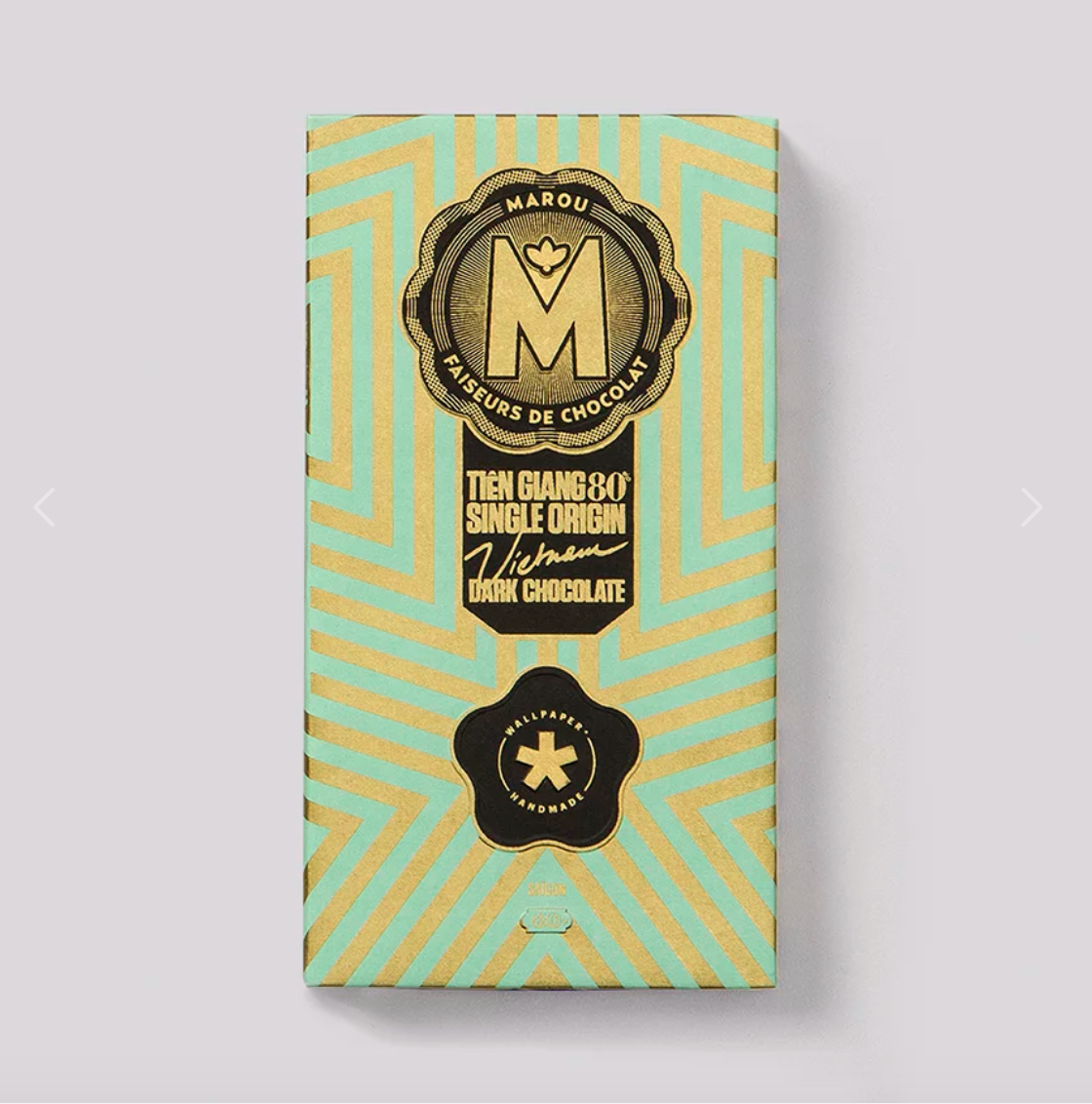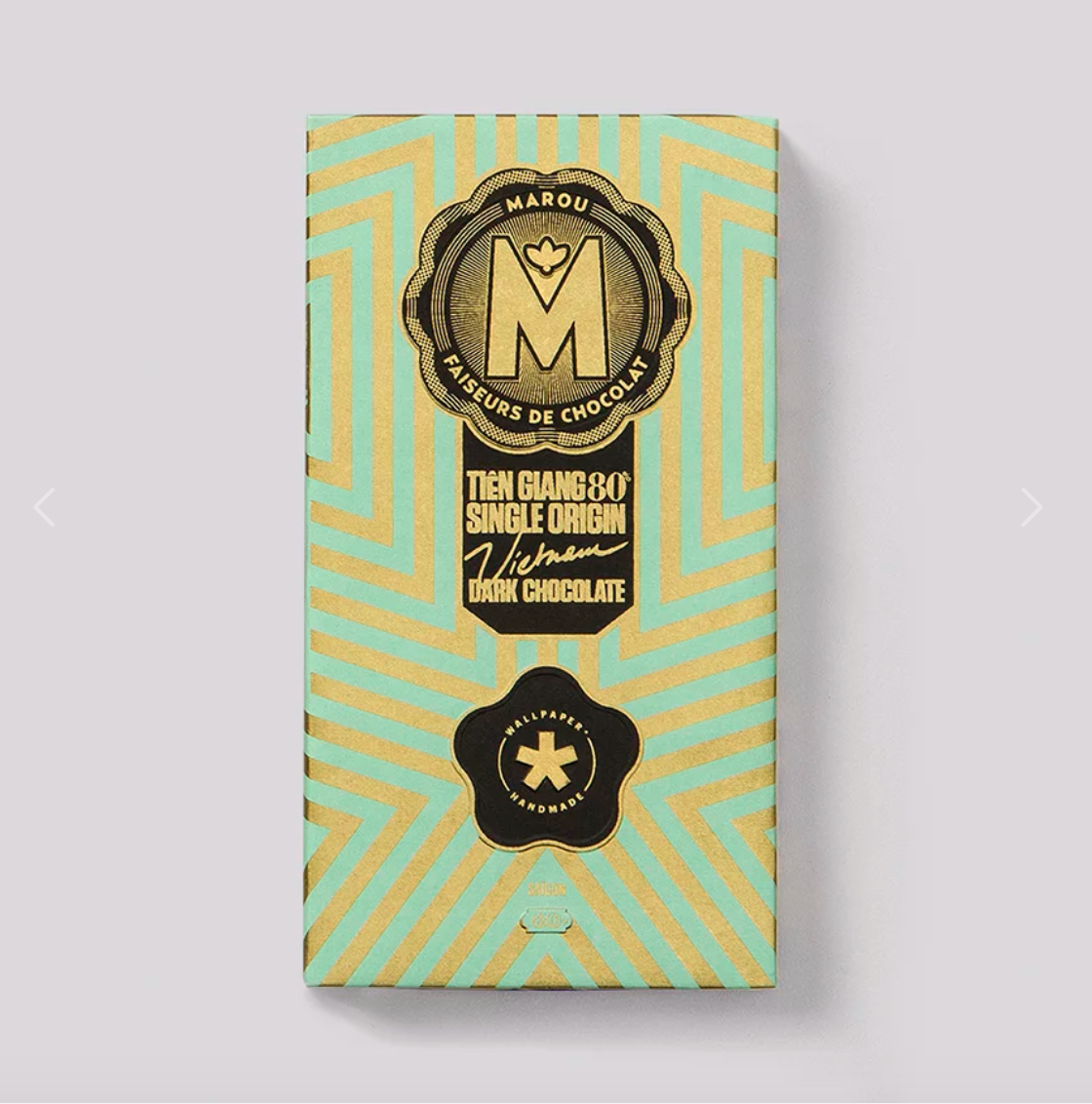 1 / 1
Marou Chocolate

Marou Chocolate Wallpaper 80% Tien Giang, 80g Bar
$10 —
A full bodied chocolate with notes of spices and honey, made from the finest cacao grown by farmers in Mekong Delta, Vietnam. 80% cacao. Single origin Vietnamese chocolate bar high in spice, tobacco and nutty flavors showcasing Marou's dedication to exceptional design as recognized by London's Wallpaper* Magazine.

Marou Chocolate is Vietnam's premier pod-to-bar chocolate maker. Marou Chocolate bars are made from cacao beans carefully selected from six provinces in Southern Vietnam: Đắk Lắk, Lâm Đồng, Đồng Nai, Bà Rịa, Tiền Giang, and Bến Tre. Each origin has its own characteristic: the richness of the soil, the frequency of the rains, the climate of each terroir lend distinctive flavors to the cacaos. We aim is to bring you all their subtle accents in our range of single origin Vietnam chocolates.

Packaging design by Rice Creative.
May contain traces of nuts, dairy or gluten.
Final Sale. NO RETURNS OR EXCHANGES. Promo codes cannot be applied to chocolate bars.
Care
CHEF TIPS: Store in cool & dry area.
Craft
In 2011, Samuel Maruta and Vincent Mourou went soul-searching into the jungles of Vietnam. They instead found cacao, the likes of which they had never tasted.

They immediately got to work, creating Marou Faiseurs de Chocolat and becoming Vietnam's first bean-to-bar chocolate maker by controlling every stage of production.Their journey has since grown to gather the best farmers, engineers and pastry chefs along the way. Marou Chocolate takes great pleasure in pushing the boundaries of chocolate making, using 100% local ingredients, crafted entirely in their factory in Saigon.
https://maisonmarou.com/wp-content/uploads/2022/03/mm_ourchocolate_2.jpg
Collection
KAAREM Tamarind Coconut Milk Chocolate with Marou Chocolate.