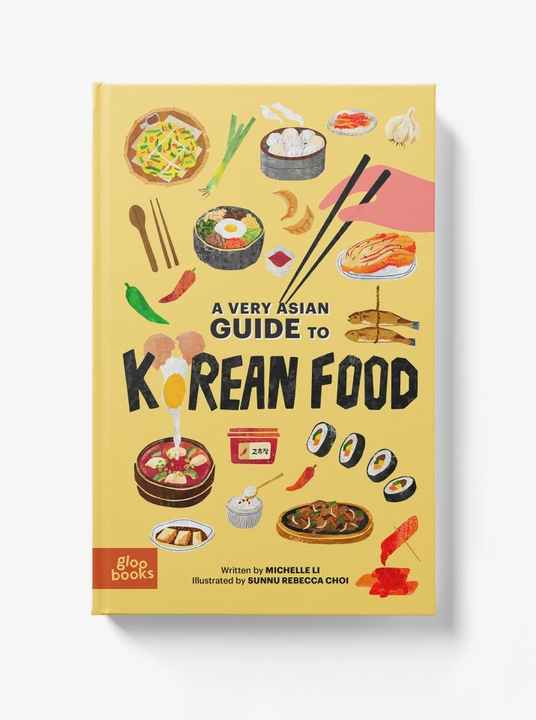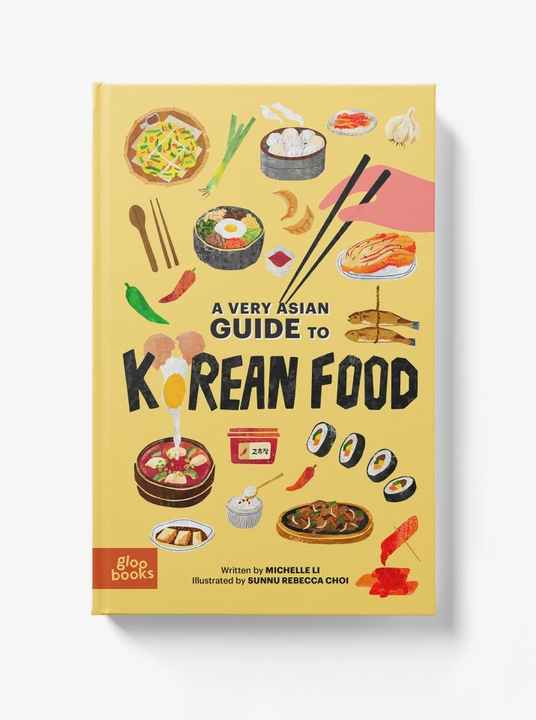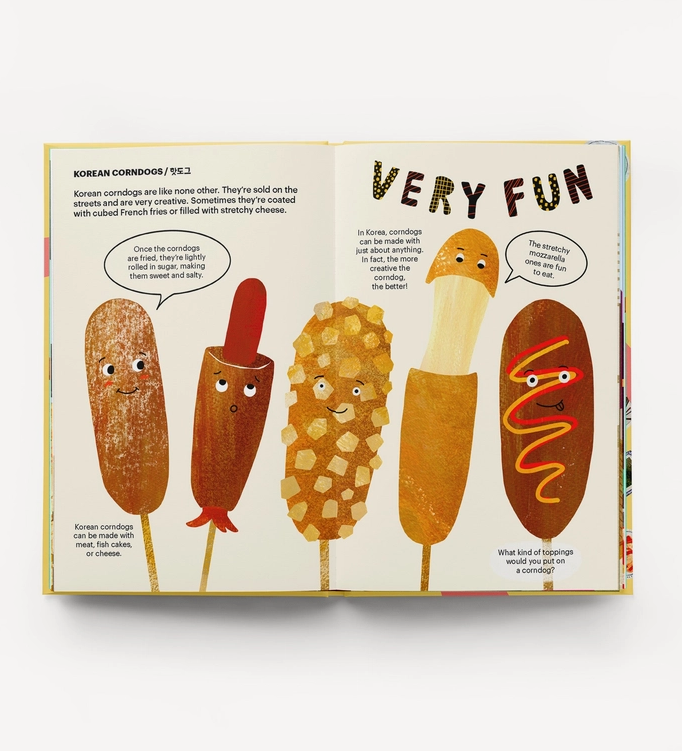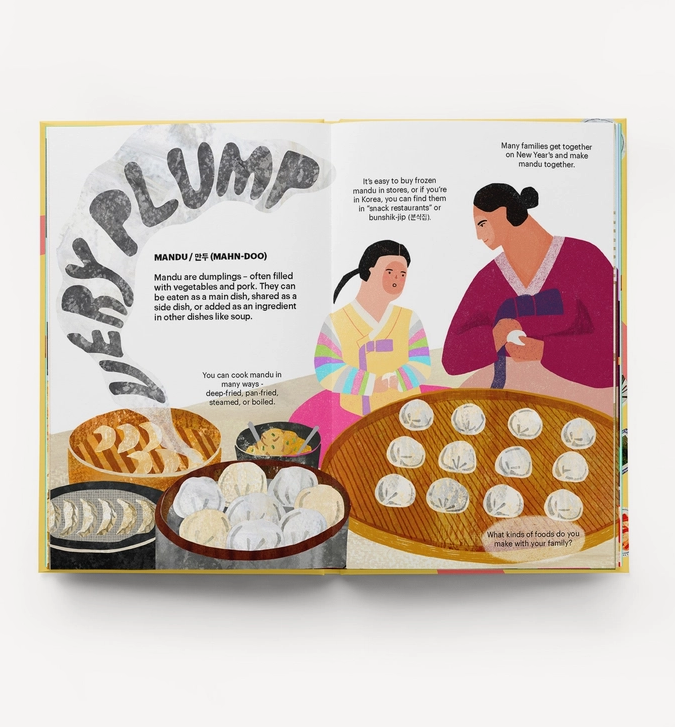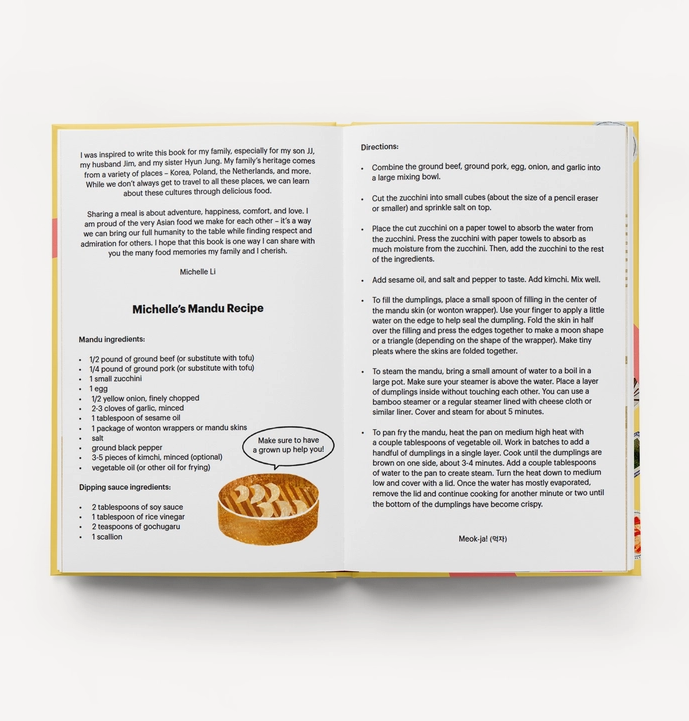 1 / 9
Gloo Books

A Very Asian Guide To Korean Food
$20 —
Explore the delicious world of Korean Food! A Very Asian Guide to Korean Food introduces little readers to classic and modern Korean dishes and provides fun facts about the foods and culture of Korea. Learn how kimchi is made or discover what makes a Korean fried chicken so crispy. Author, Michelle Li, brings pride and energy for her Korean culture in her debut children's book. Illustrated by Sunnu Rebecca Choi in mixed media, each page is a colorful exploration of a dish that is sure to make every reader hungry.

For ages 3+
Hardback ISBN: 9781737240426
Features: Hardcover, 7" x 10.5", full color illustrations
Printed on FSC® (Forest Stewardship Council) certified paper

Details:
• Made in Canada
• Author: Michelle Li
• Page Count: 50
• Weight: 14.4 oz (408.23 g)
• Dimensions: 10.5 x 0.3 x 7 in (26.7 x 0.8 x 17.8 cm)
Material
Made in Canada
Author: Julie Ajinkya
Fit
For ages 3+
Hardback ISBN: 9781737240464
Features: Hardcover, 7" x 10.5", full color illustrations
Printed on FSC® (Forest Stewardship Council) certified paper
Measure
Page Count: < 50
Weight: 14.4 oz (408.23 g)
Dimensions: 10.5 x 0.3 x 7 in (26.7 x 0.8 x 17.8 cm)
Craft
Books for a more inclusive, just and compassionate future.

Hi, I'm Karen. As a new mother, I was reading a lot of children's books with my son. He loved them all – animal books, silly books, the classics. Reading with him daily, I realized that none of the characters in his books looked like him. In fact, 71% of children's books feature characters that are animals or white. I had to seek out certain books in an effort to diversify his bookshelf. Values like inclusivity and compassion are important to me. Why shouldn't these values be reflected in the books my child reads?

So I decided to write my own children's book. But when it became clear that the lack of diversity was also an issue throughout the publishing industry, I realized one book simply wasn't enough. What started as an idea to write a children's book turned into a larger vision to create a publishing company that makes books which more accurately reflect the world around us today. We're just getting started on our journey to empower little readers everywhere.
https://cdn.shopify.com/s/files/1/1124/0032/files/Gloo-books-karen2.jpg?v=1700506794