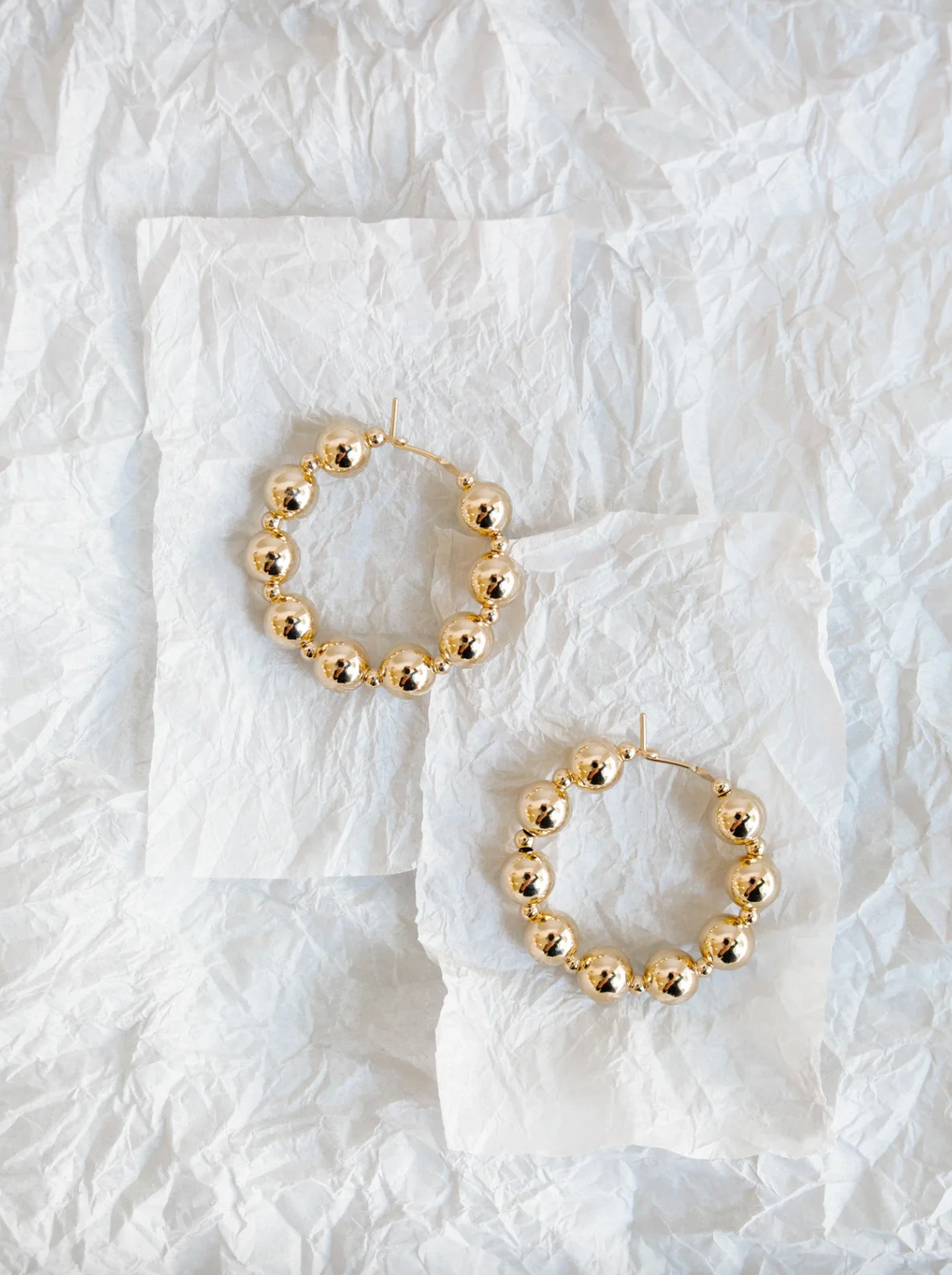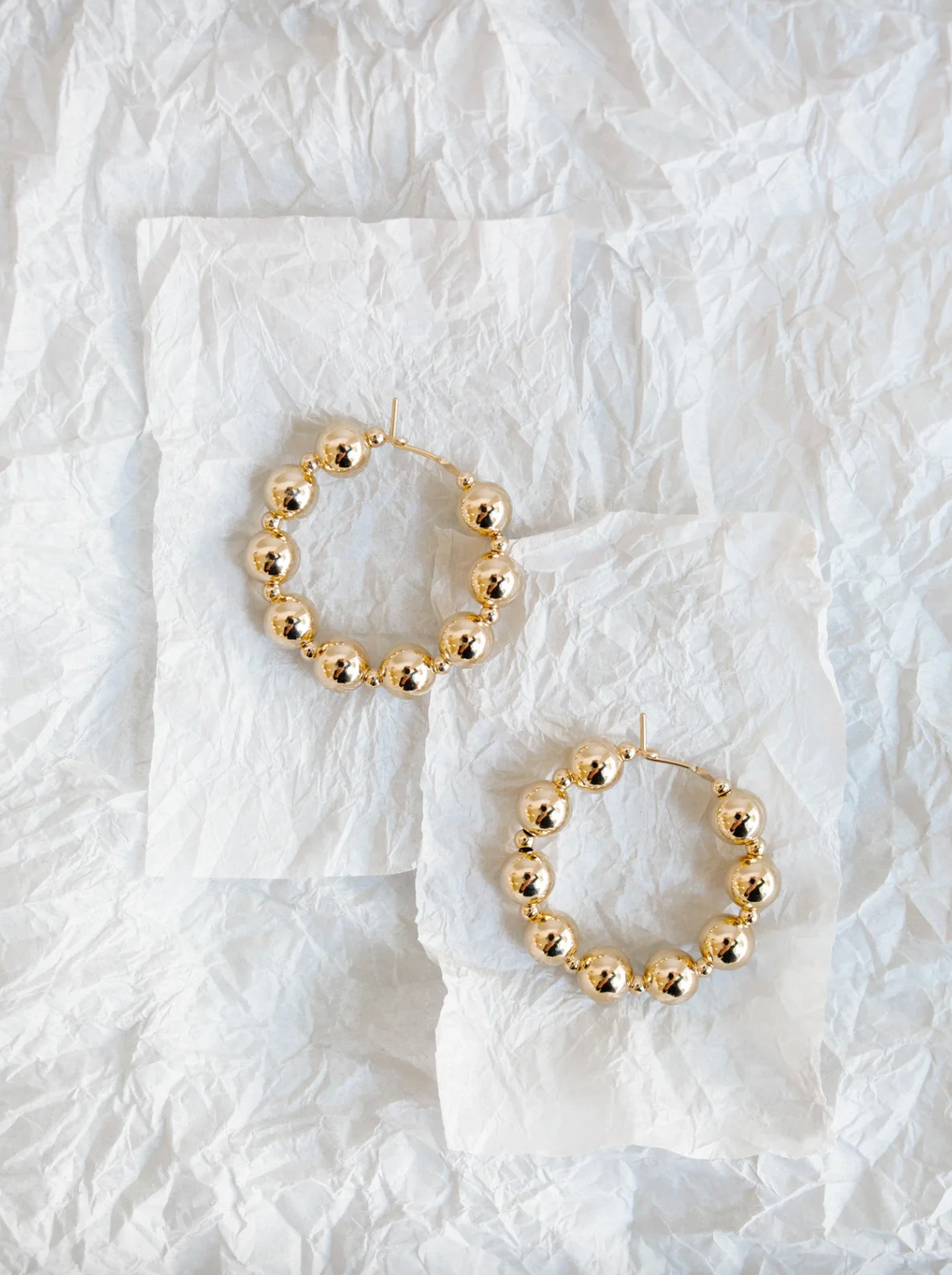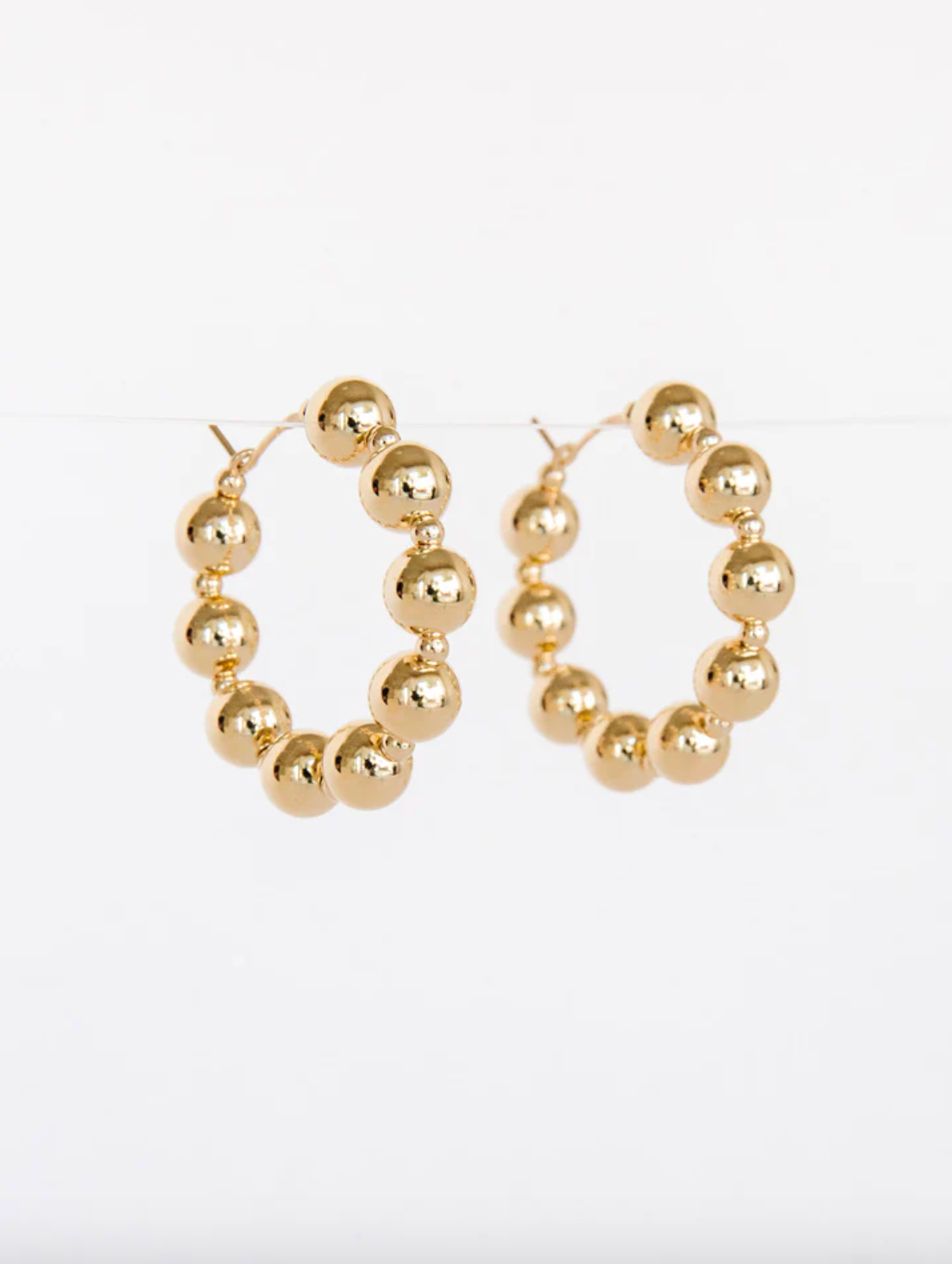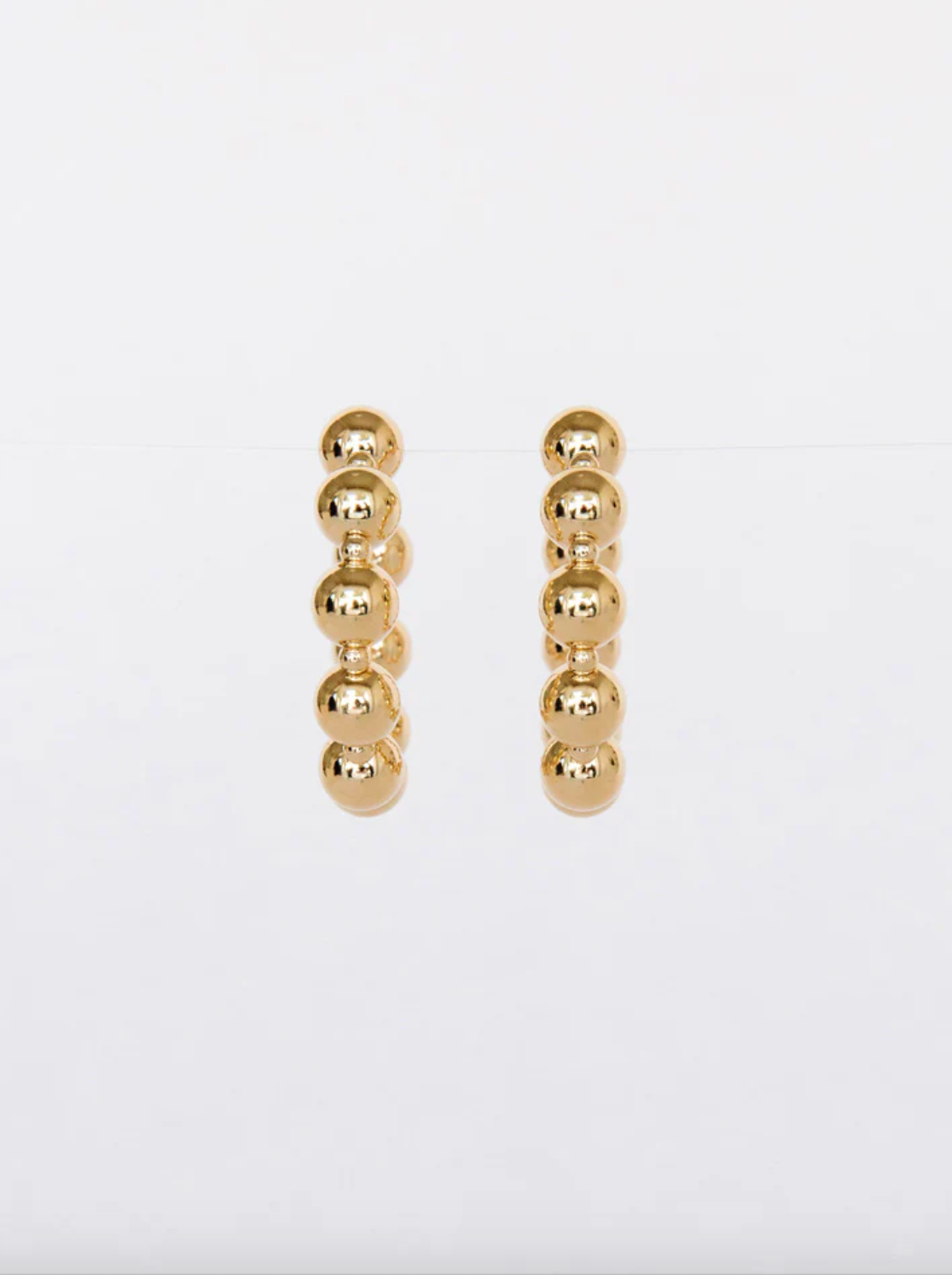 1 / 6
Abacus Row

Abacus Row Jiu Jiu Hoops
$208 —
Featuring a set of nine beads, our Jiu Jiu Hoops are our small tokens wishing for longevity and eternal love.

The Yuan Yuan Collection draws inspiration from Chinese numerology and cultural symbolism. Specific numbers are regarded as lucky because of their similar pronunciation to other words. The number nine (九, jiǔ in Mandarin; gáu in Cantonese) is a homophone to 久 ever-lasting (jiǔ in Mandarin; gáu in Cantonese) which has made it a symbol of longevity and eternity. A romantic gesture that incorporates the number nine is a symbolic expression of eternal love.

Details:
Diameter – 1.5"
Materials – 14k gold-filled beads and hand-hammered wire

Abacus Row is an independent brand of refined and understated jewelry. Our line reflects an unexpectedly subtle approach to beadwork. Thoughtfully detailed and meticulously crafted, each piece is designed for the sophisticated individual with a discerning eye and effortless sense of style.

The jewelry is crafted in-house, at their production studio and showroom located at the intersection of the Nob Hill and Chinatown neighborhoods of San Francisco, California.
Material
14k gold-filled beads and hand-hammered wire
Craft
Abacus Row was founded by Christine Trac in 2012. Christine's work and appreciation for jewelry is shaped by a multicultural upbringing and an interdisciplinary background in ethnography and environmental conservation.

Christine views jewelry as objects of culture and identity and approaches her work with Abacus Row as a way of expressing subtle yet distinct narratives. She is inspired by both the natural ways in which things come together and the innovative approaches used to produce unexpected connections. Abacus Row is an on-going exploration of material and community intersections.
https://cdn.shopify.com/s/files/1/1124/0032/files/Abacus-Row-Christine-Trac-2.jpg?v=1700293911