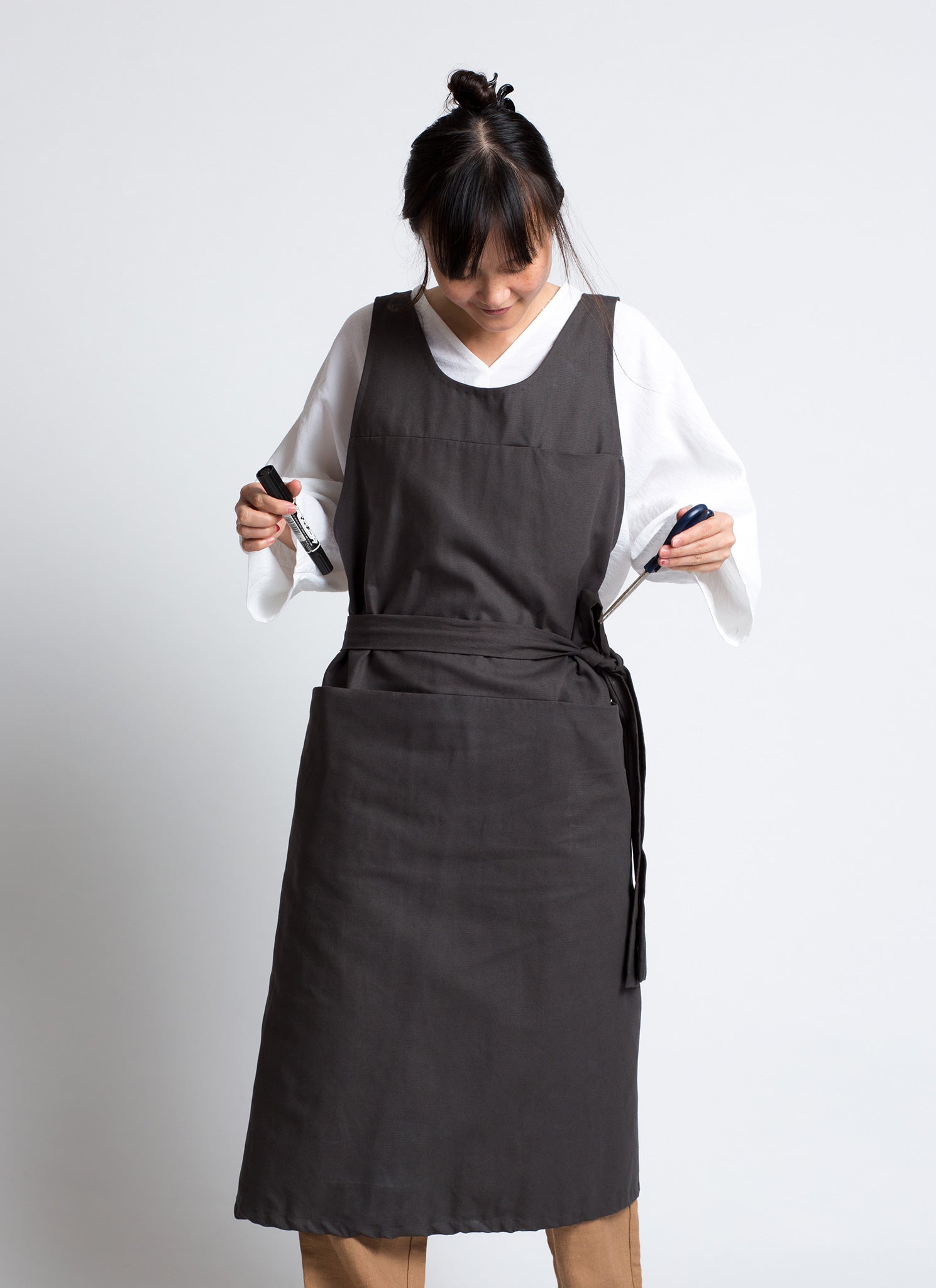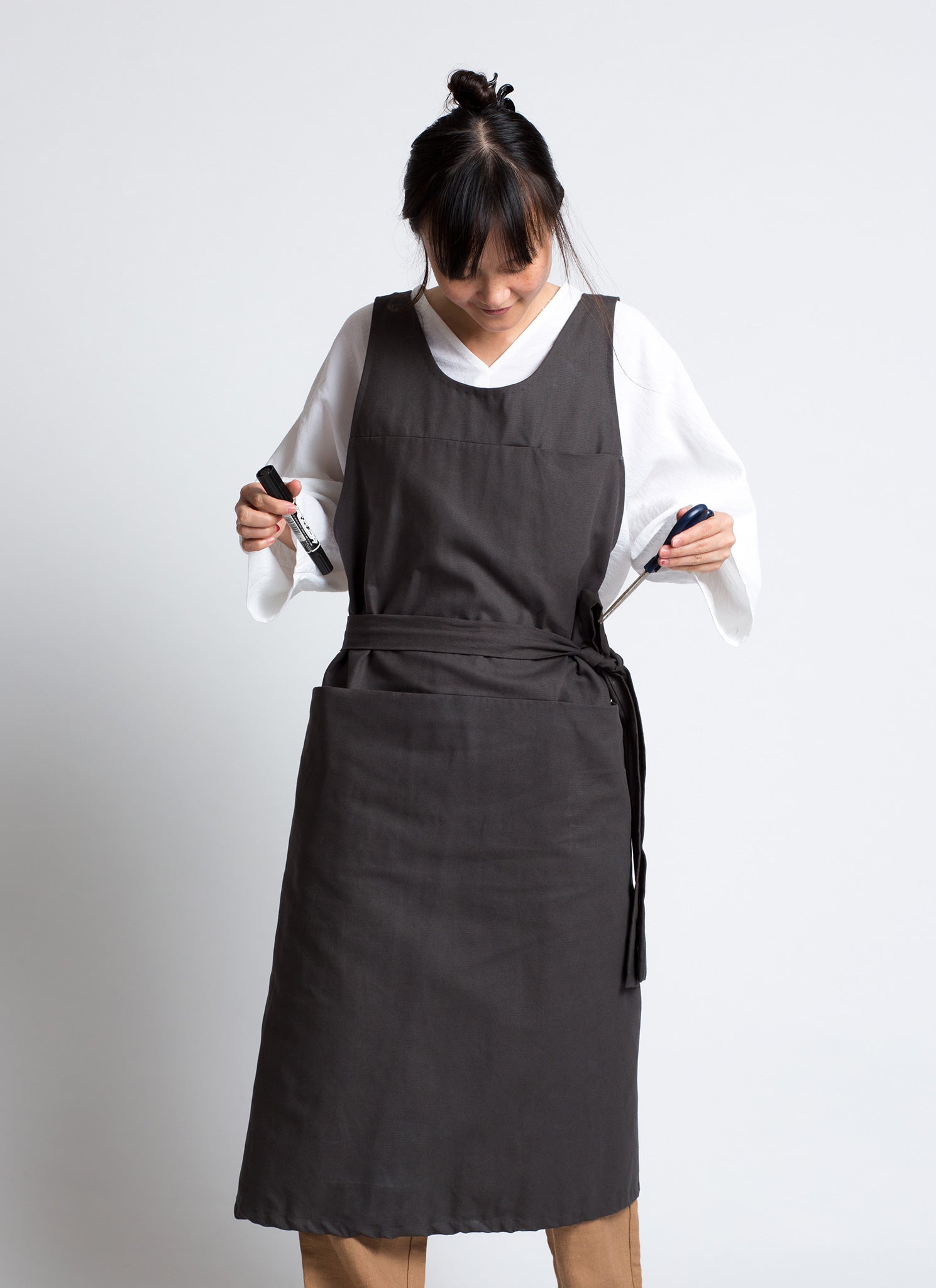 1 / 18
Available For Pre-Order Only
Banana Leaf Pocket Apron (Adult)
Lá Chuối
$75 —
Introducing Kaarem's first foray into everyday utilitarian ware. Lá Chuối / Banana Leaf Pocket Apron was initially designed for our team at the Kaarem studio and at Que Upstairs, our Saigon based café-bar-kitchen. We wanted to create a versatile design that functions well for a variety of jobs, tasks and environments.

The simple form features seamless, integrated pockets of different depths - two at the torso and one upper pocket at the chest. The pockets provide space to store essential tools, notepads and any other gear you may need to get your work done. From gardening to baking to sewing, when the apron is donned, it serves as a protective layer and provides a sense of preparedness; ready with you to perform the task at hand.

The tạp dề / apron is made at Kaarem's studio in Saigon using signature Kaarem techniques, and utilizing remnant material from past designs. The aprons are made in small batches and in limited quality. Once it is all sold, that color variation will no longer be available. We will be releasing new colors/fabrics along the way.

The apron also features a connecting strap across the back to ensure the shoulder straps stay in place and with extra long side straps, you can easily adjust and tie the apron at the front, back or side.

Available in Adult and Kids sizes. Pre-Order ships in 8-10 weeks - to pre-order, email online@kaarem.com. Dark Navy is in-stock and ready to ship.
Material
100% Cotton (Medium-weight)
Measure
ADULT One Size: 109 cm length
KIDS 2-4 years: 56 cm length
KIDS 4-8 years: 66 cm length
*adjustable width with the tie
Craft
Each garment is designed and produced in our studio in Ho Chi Minh City, Vietnam. Features a handcrafted blind stitch at its openings. Details and variations in these natural fibers make this garment entirely unique.