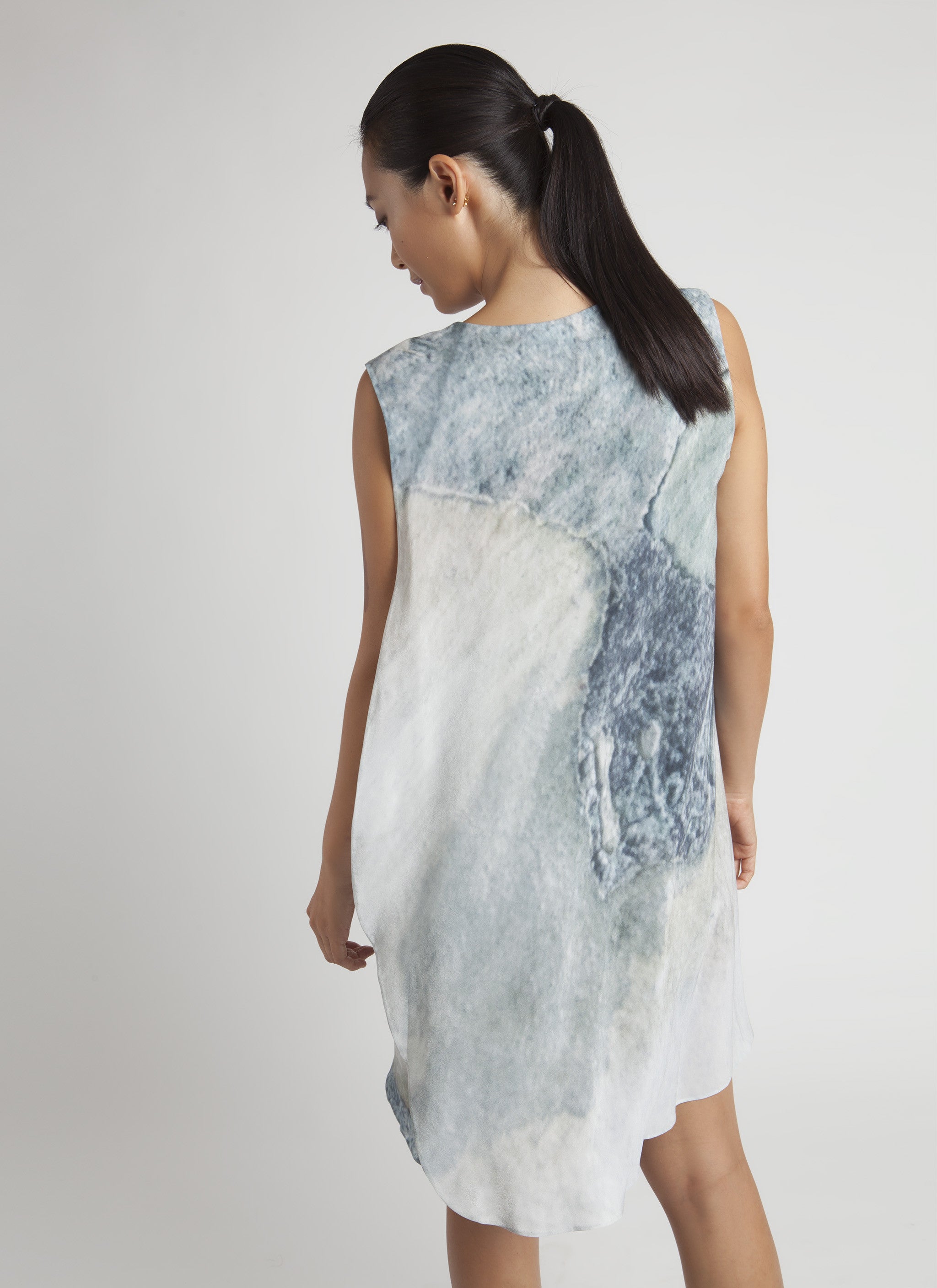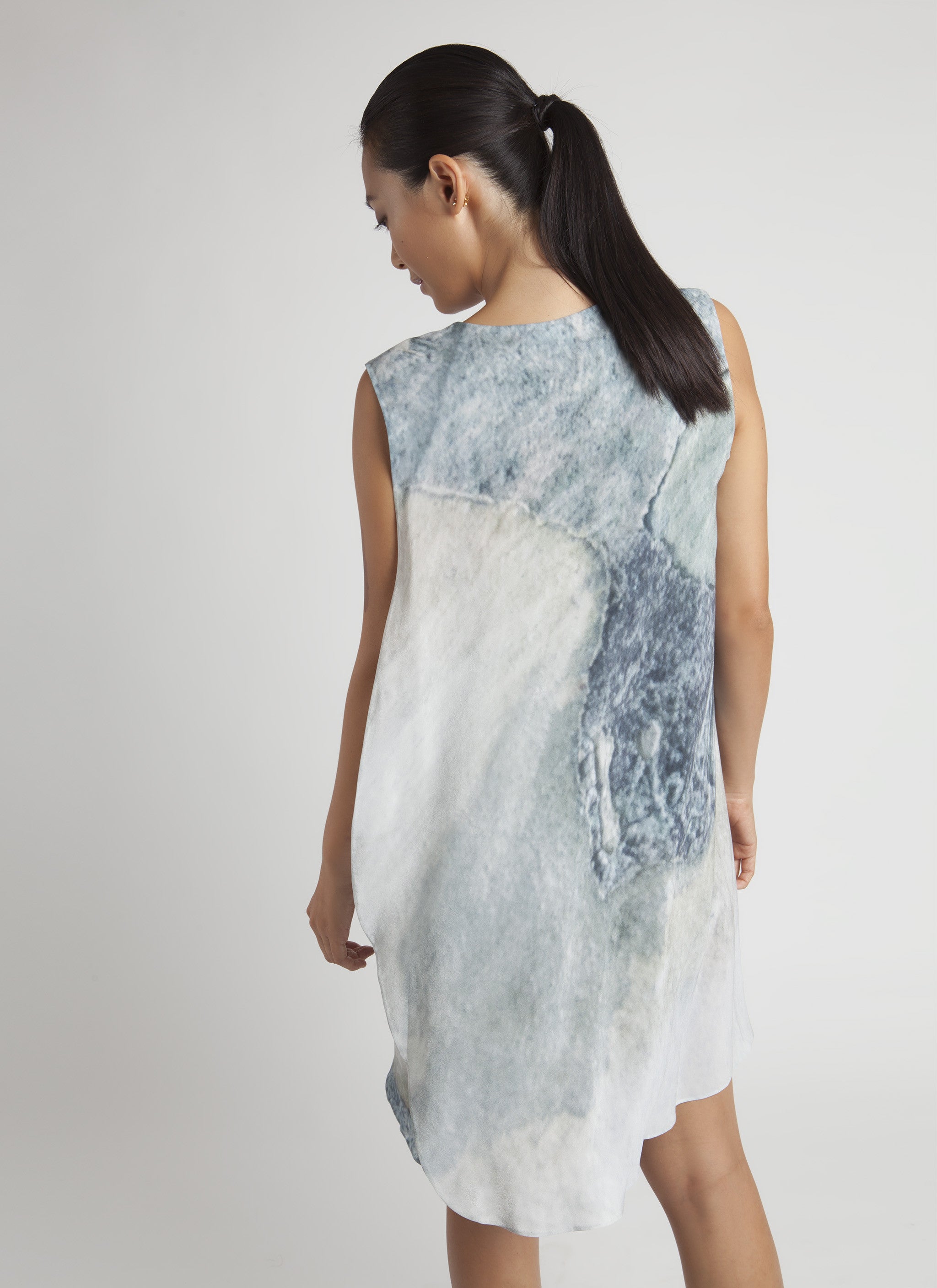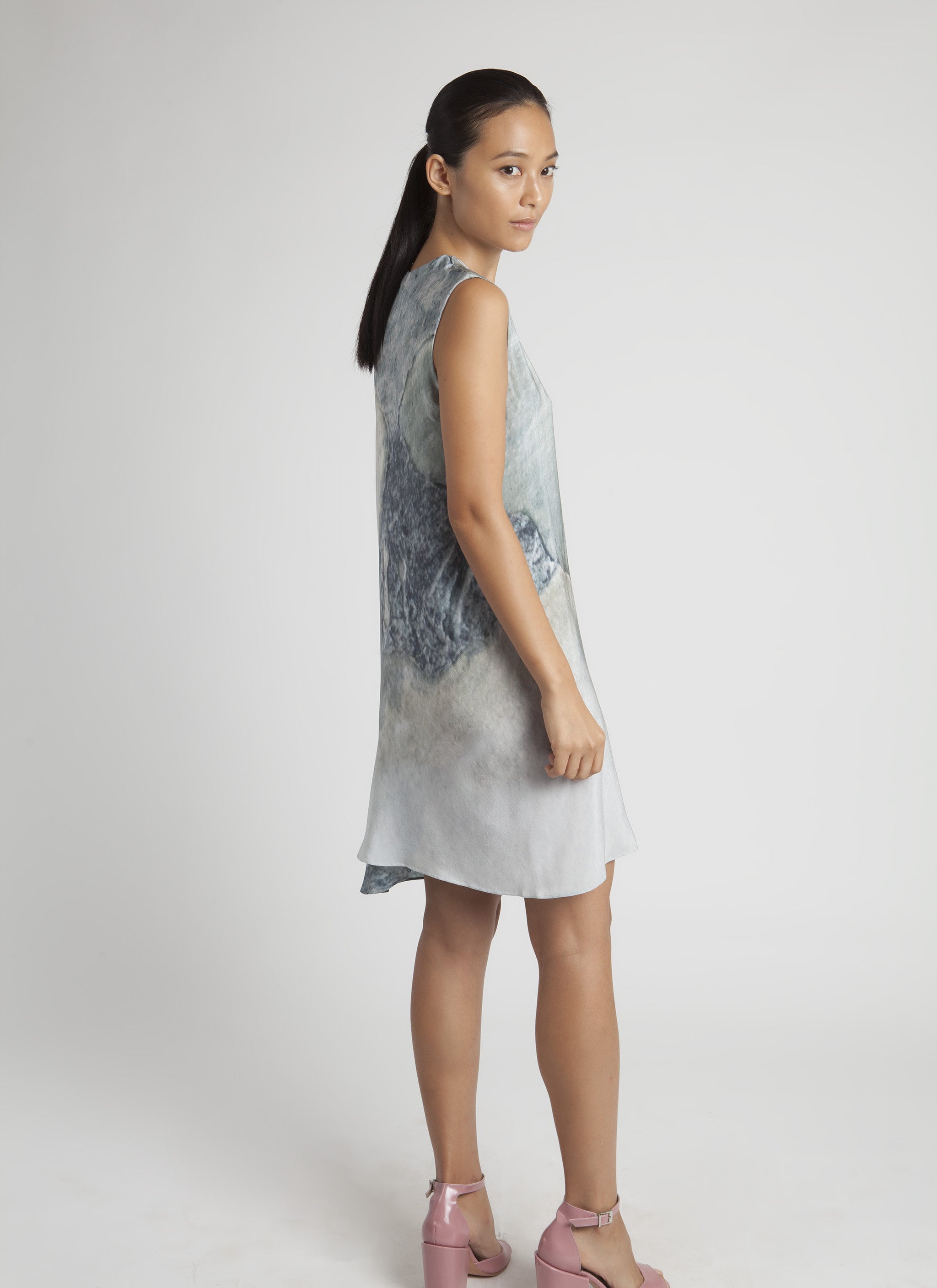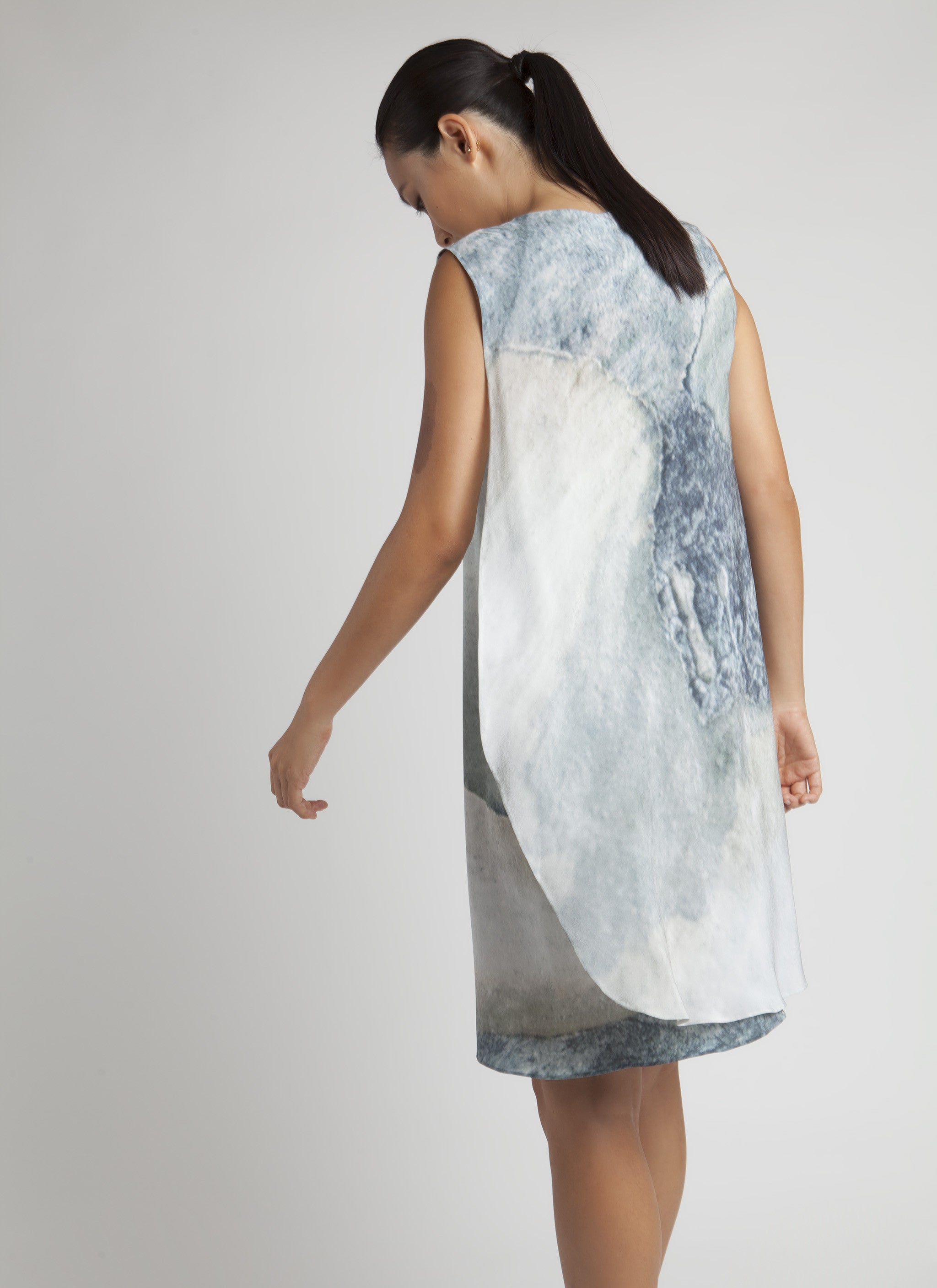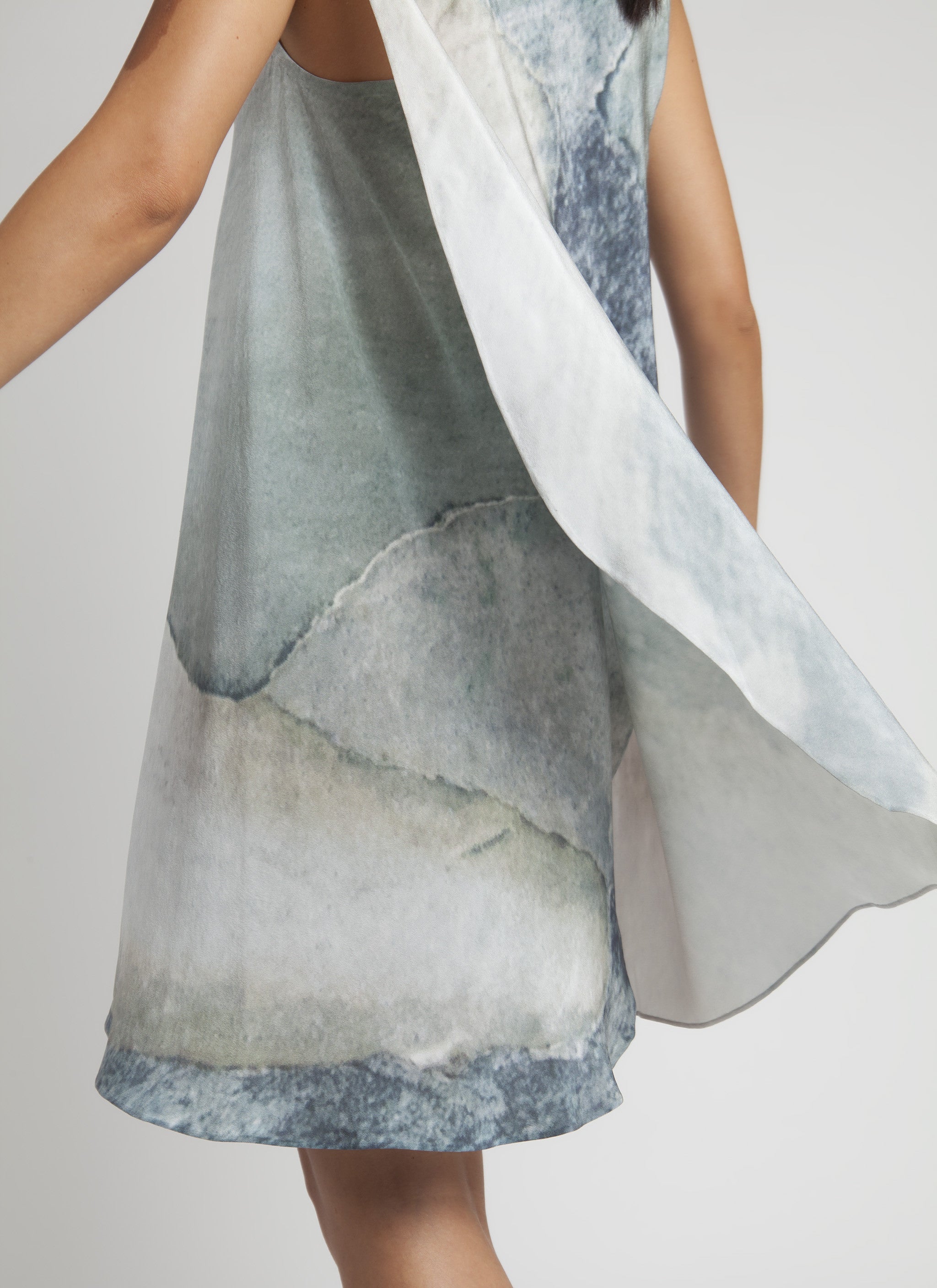 1 / 6
Piece of Air Sleeveless Overlap Silk Dress
Khúc Vũ
$320 —
Kaarem explores textures, shapes and colors from trees. We have designed a custom digital print: Bark Print. Printed all on silk using custom color dyes.
Round collar sleeveless midi dress. Single piece construction, overlaps in the back and meets at shoulder with zipper. Sleeve and neck binding.
Material
100% Silk Crepe De Chine
Model
Model is 5'8"
wearing size small
Craft
Each garment is designed and produced in our studio in Ho Chi Minh City, Vietnam. Features a handcrafted blind stitch at its openings. Details and variations in these natural fibers make this garment entirely unique.