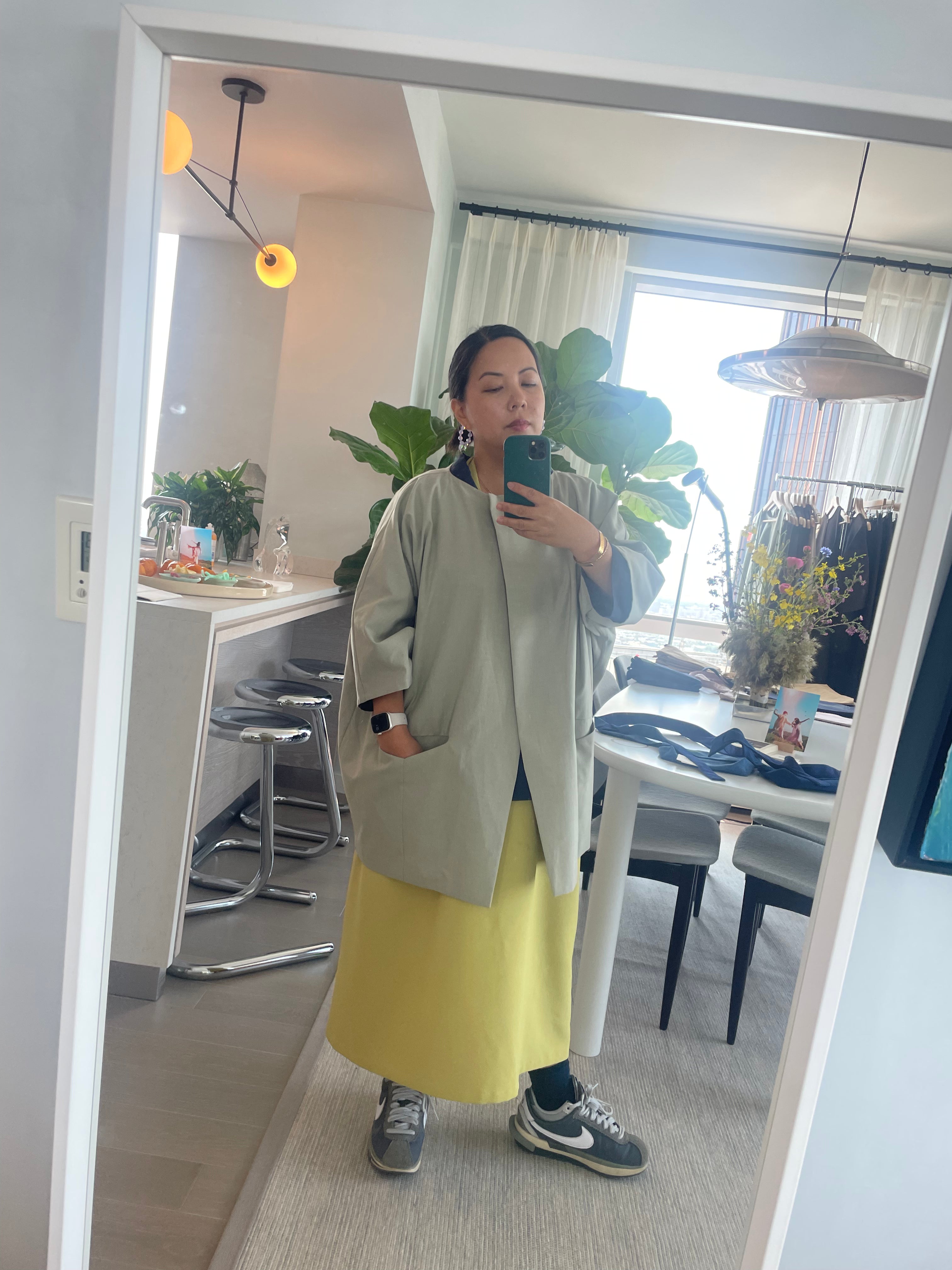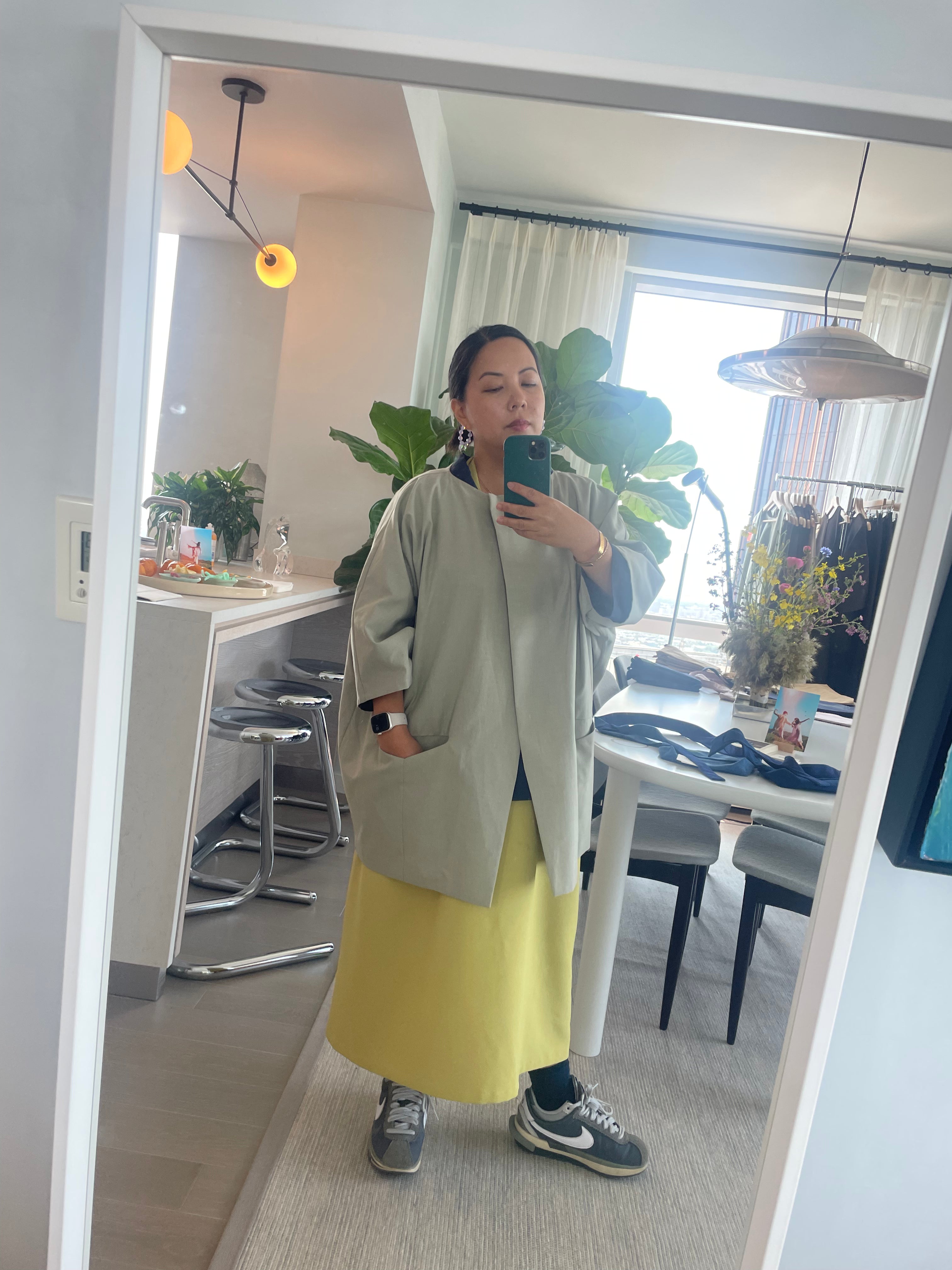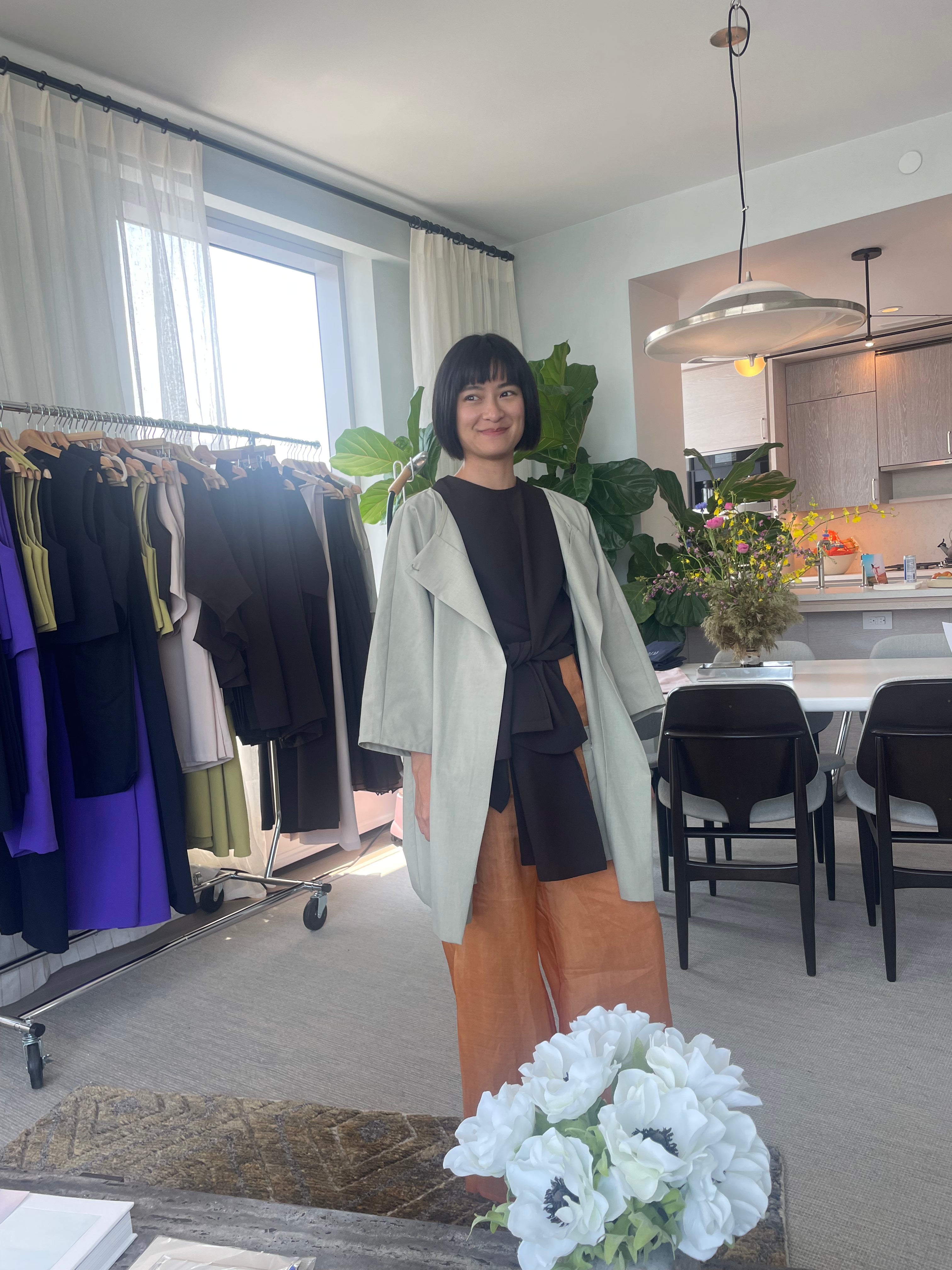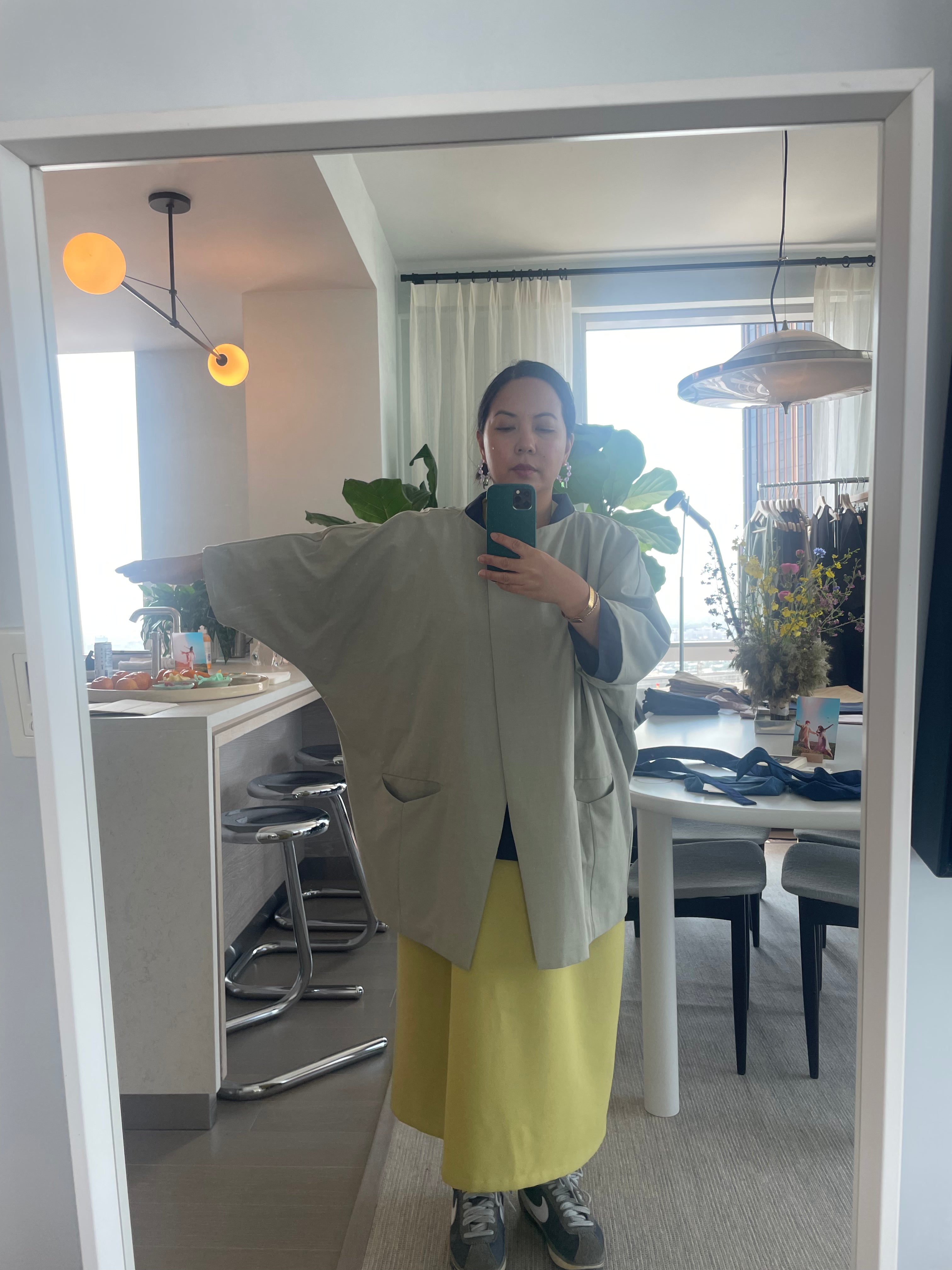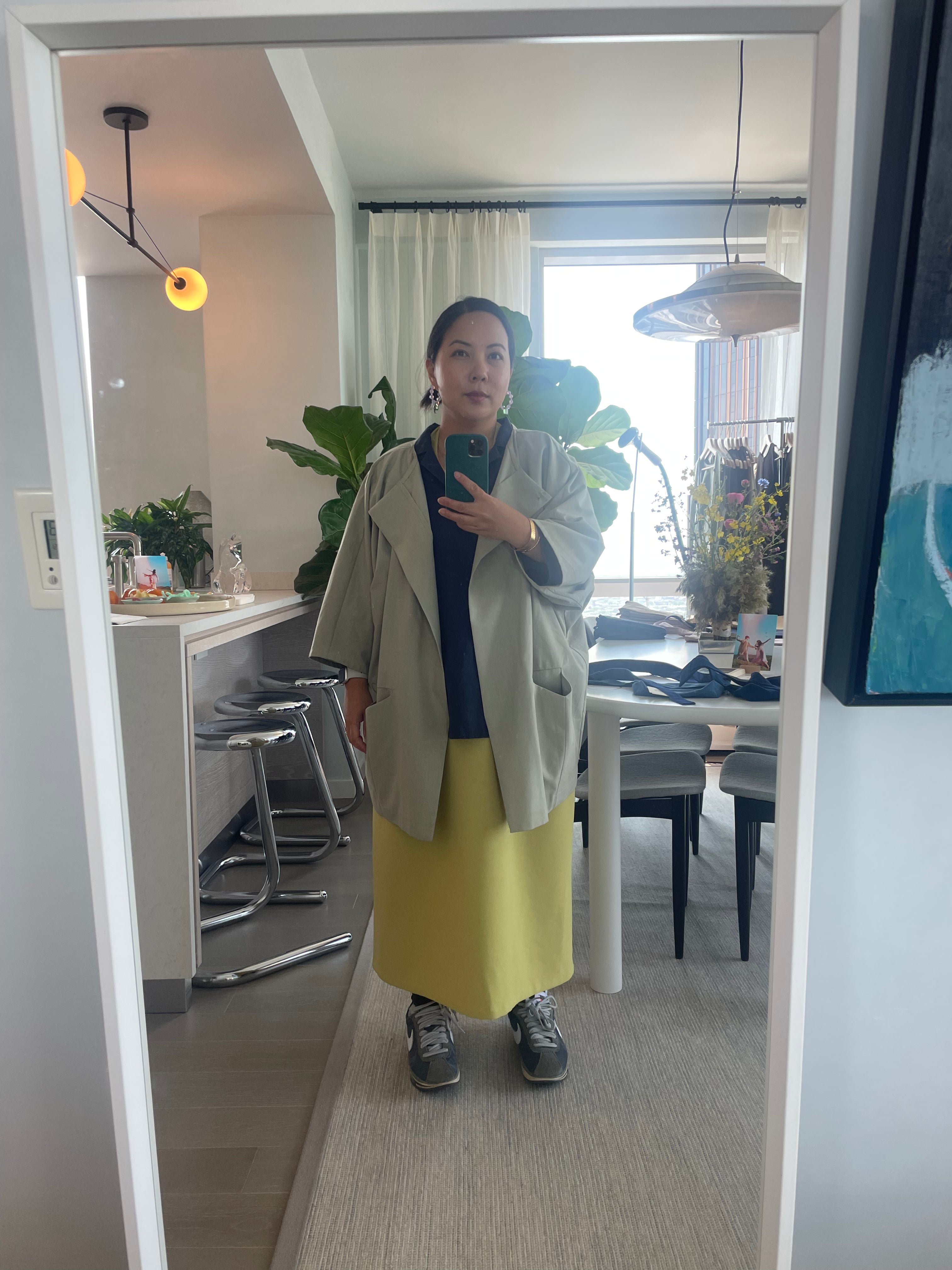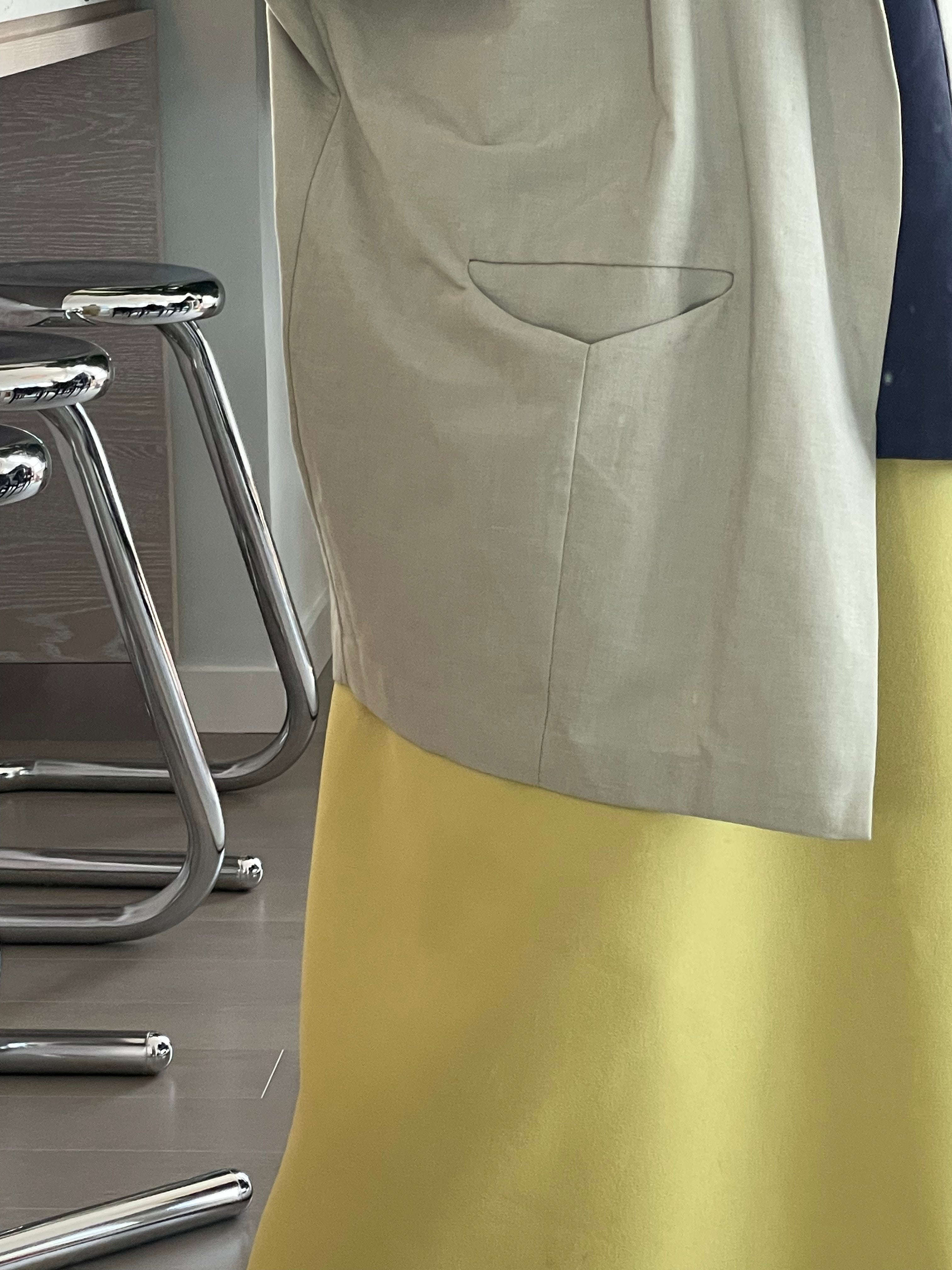 1 / 5
Cepa One-Button Dolman Cardigan Jacket
Kiệu
$260 —
This lightweight boxy dolman jacket is the perfect everyday jacket. Features two cutout pockets, and a one-button overlapping enclosure at the top. Pair it with the matching Canh pant. Handcrafted in our studio with care.
Material
65% Polyester 35% Cotton
Model
Models are 5'7" and 5'8" wearing size small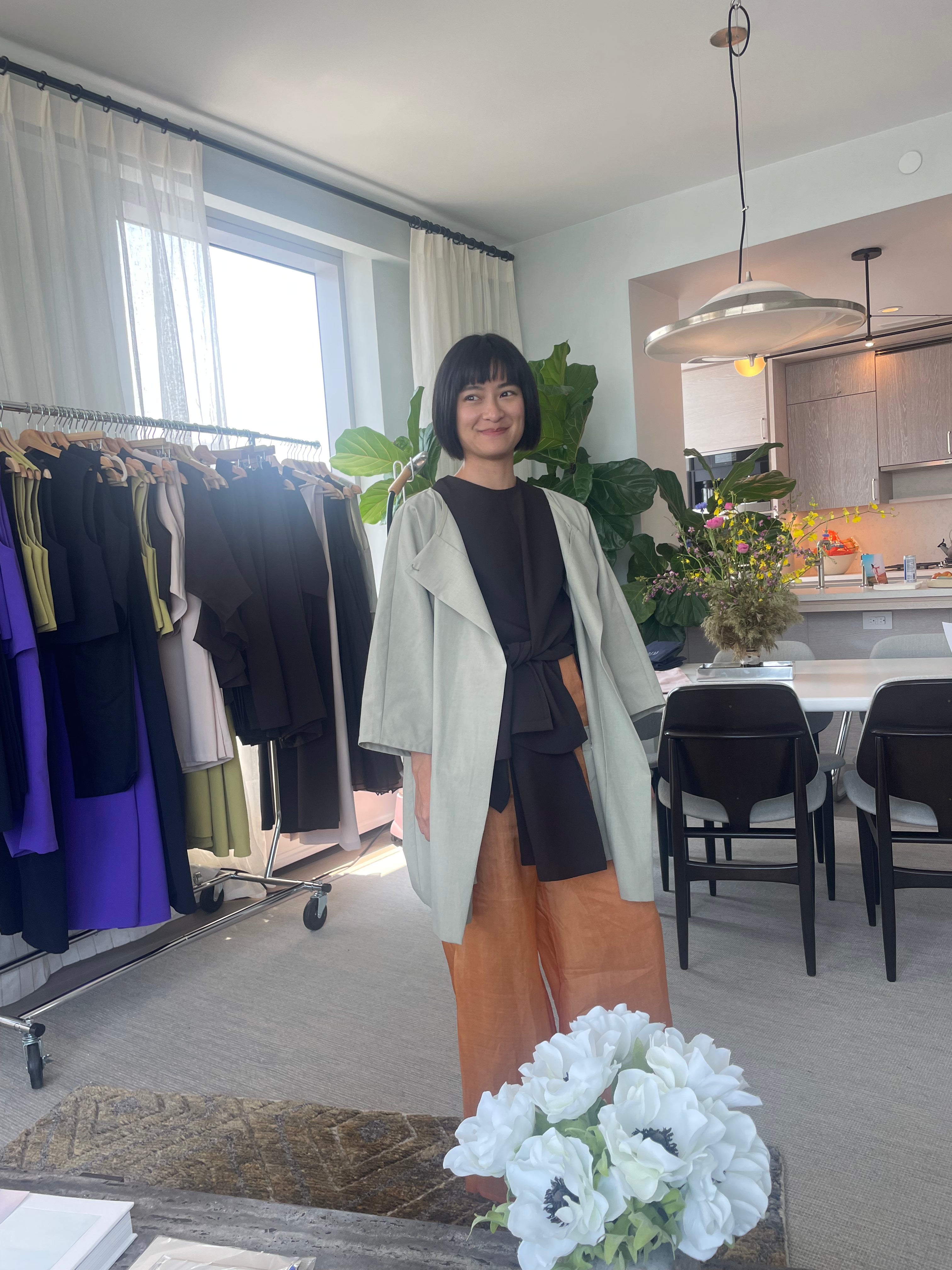 Craft
Each garment is designed and produced in our studio in Ho Chi Minh City, Vietnam. Features a handcrafted blind stitch at its openings.