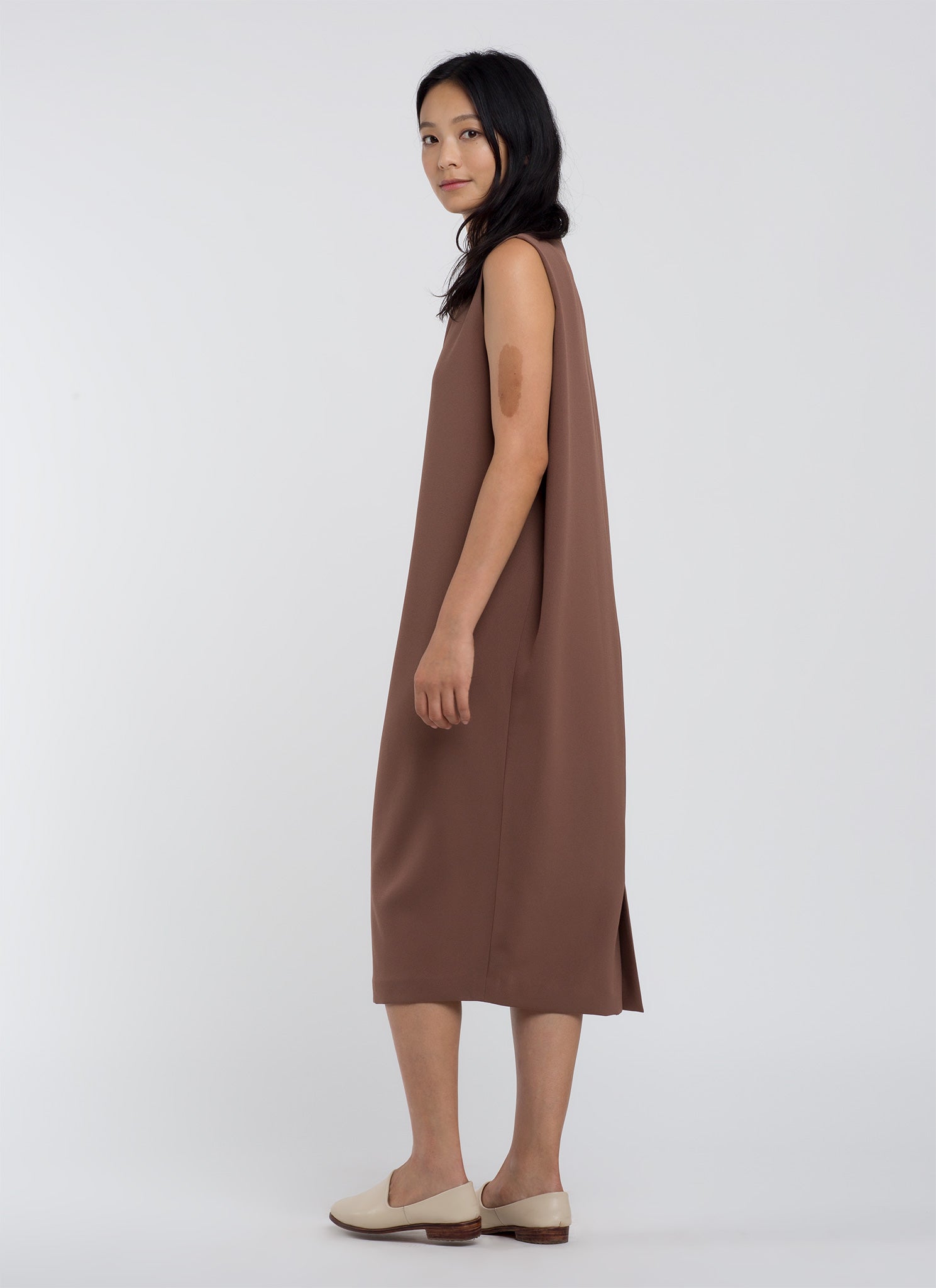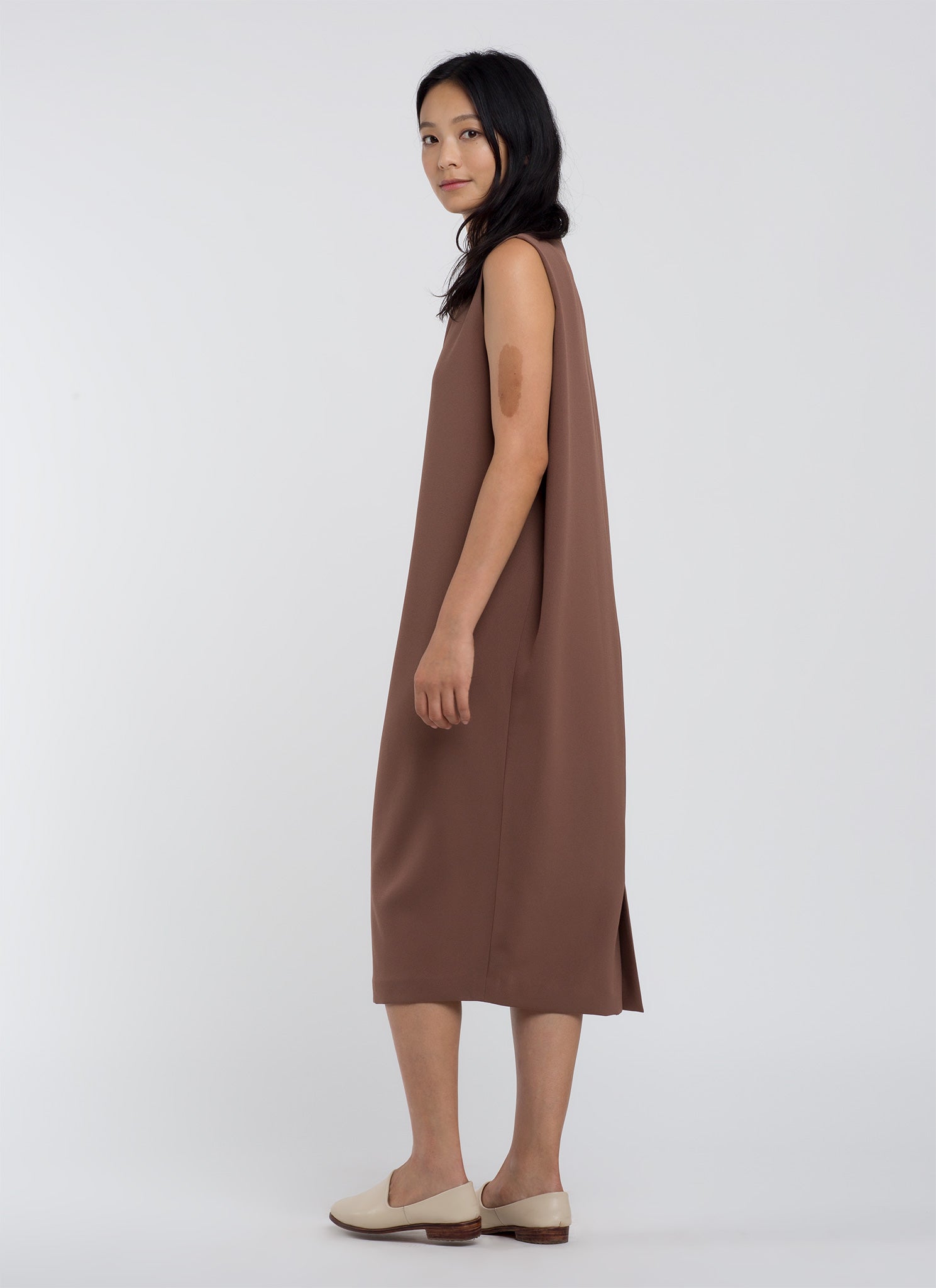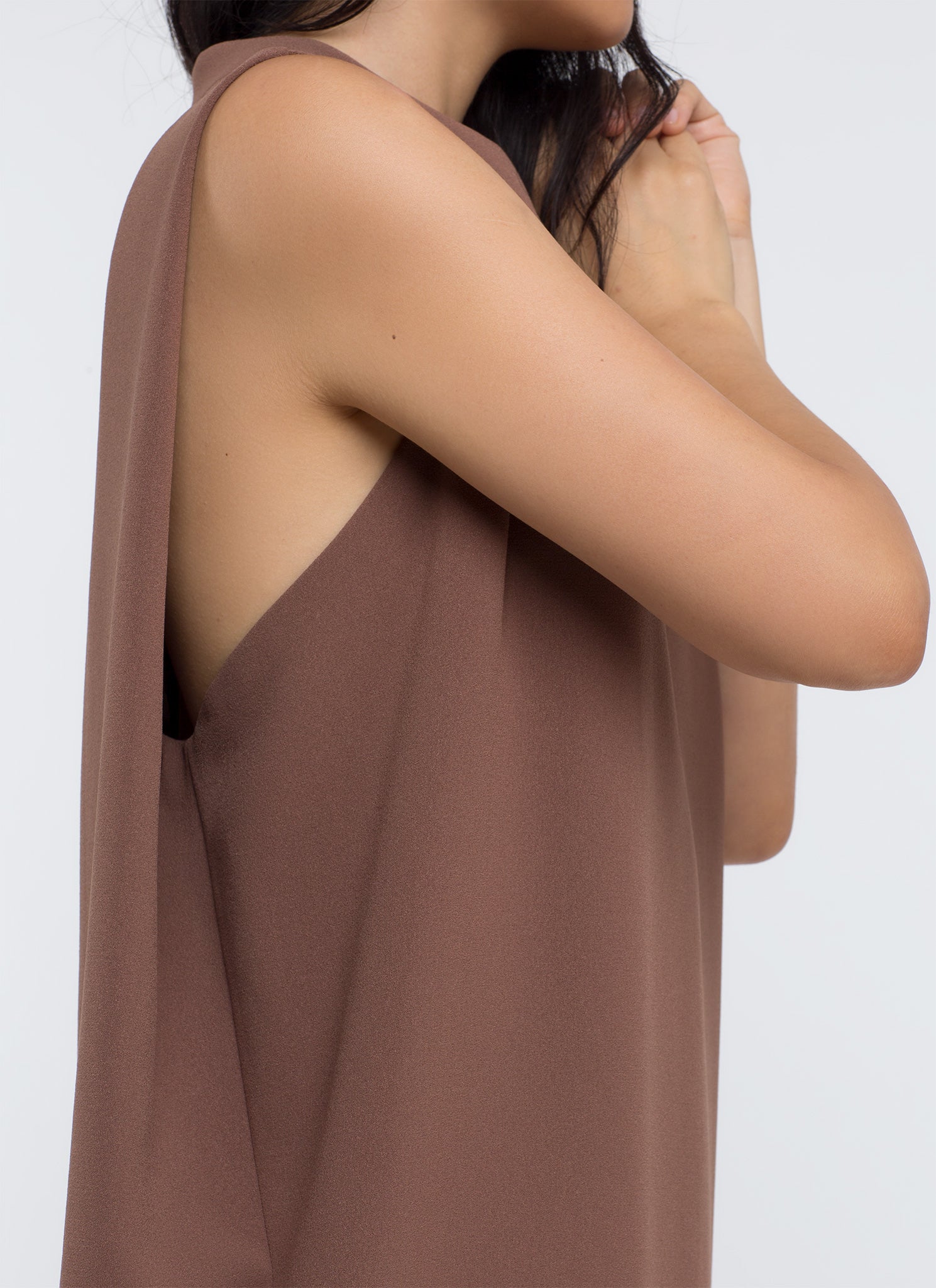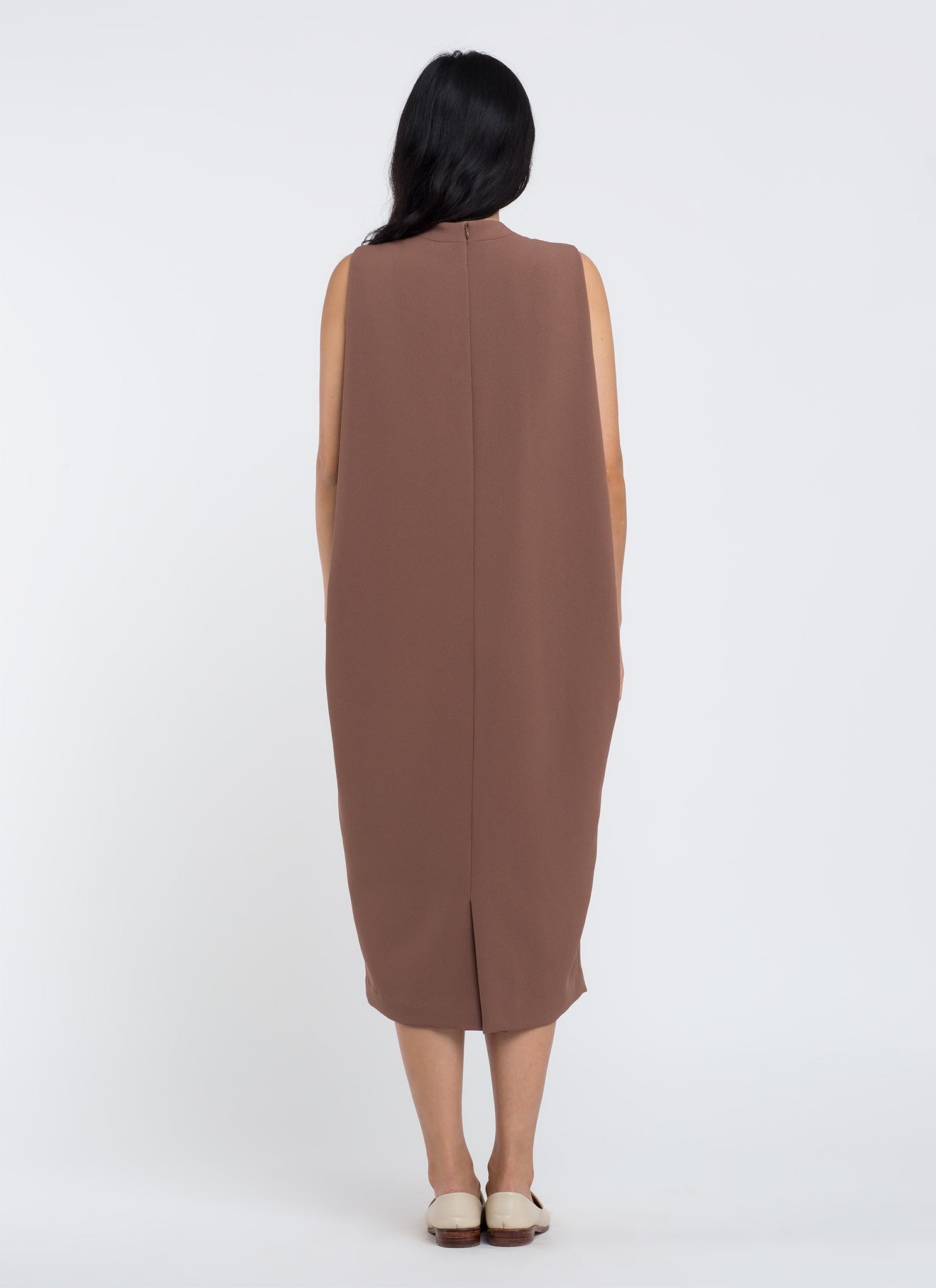 1 / 4
Dill High Collar Dress
Thì Là
$280 —
This sleeveless midi-length cocoon shaped dress features a single piece fabric construction with a high collar, dropped arm, hidden center seam back zipper, and an open bottom slit in the back. The side shoulder pleat and dropped armhole creates a beautiful side drape.
Material
100% Crepe Polyester
Model
Model is 5'8"
wearing size small
Measure
Size Small, laying flat:
Shoulder: 13"
Neck Opening: 5.5"
Length: 44"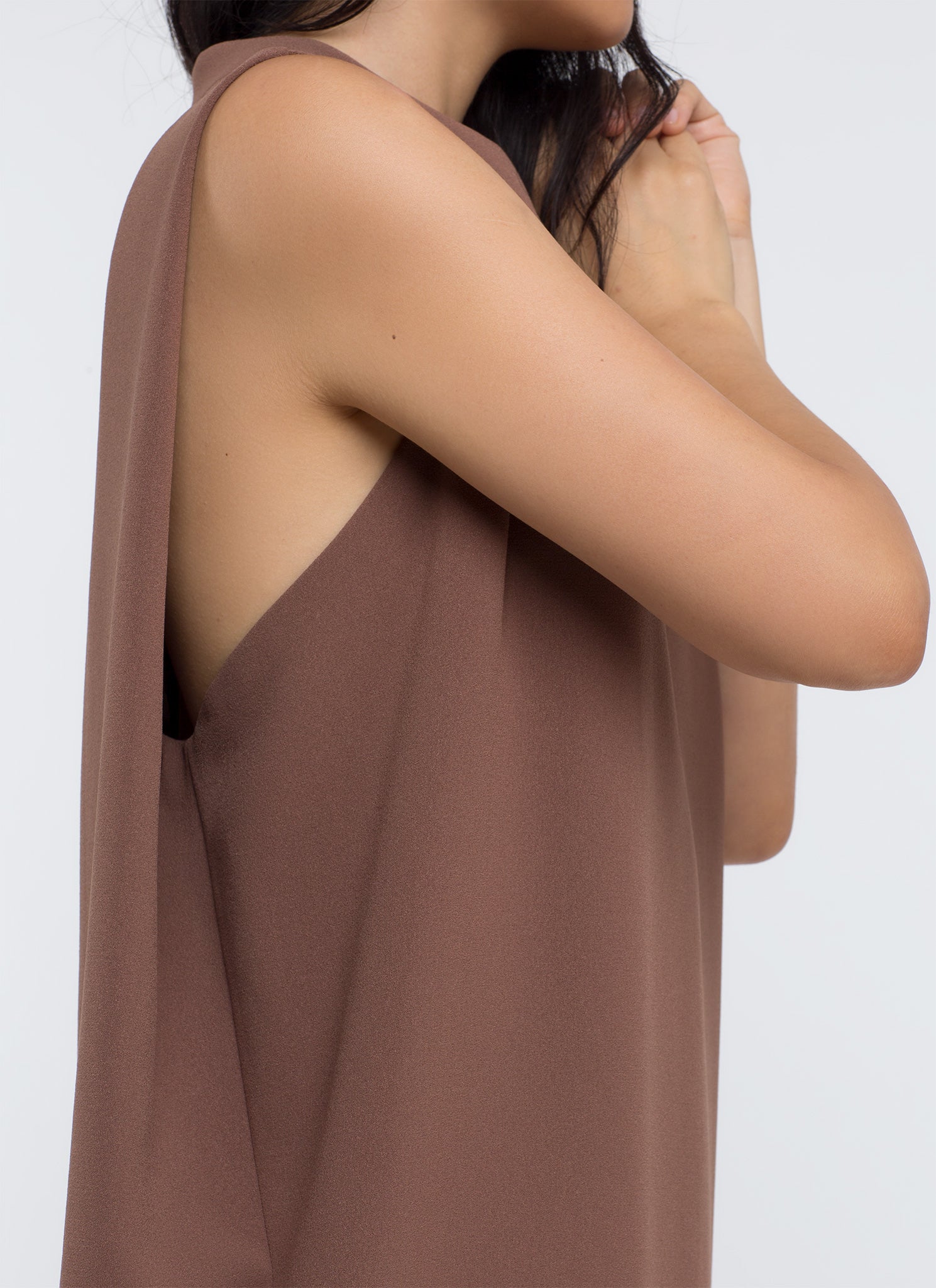 Craft
Each garment is designed and produced in our studio in Ho Chi Minh City, Vietnam. Features a handcrafted blind stitch at its openings.