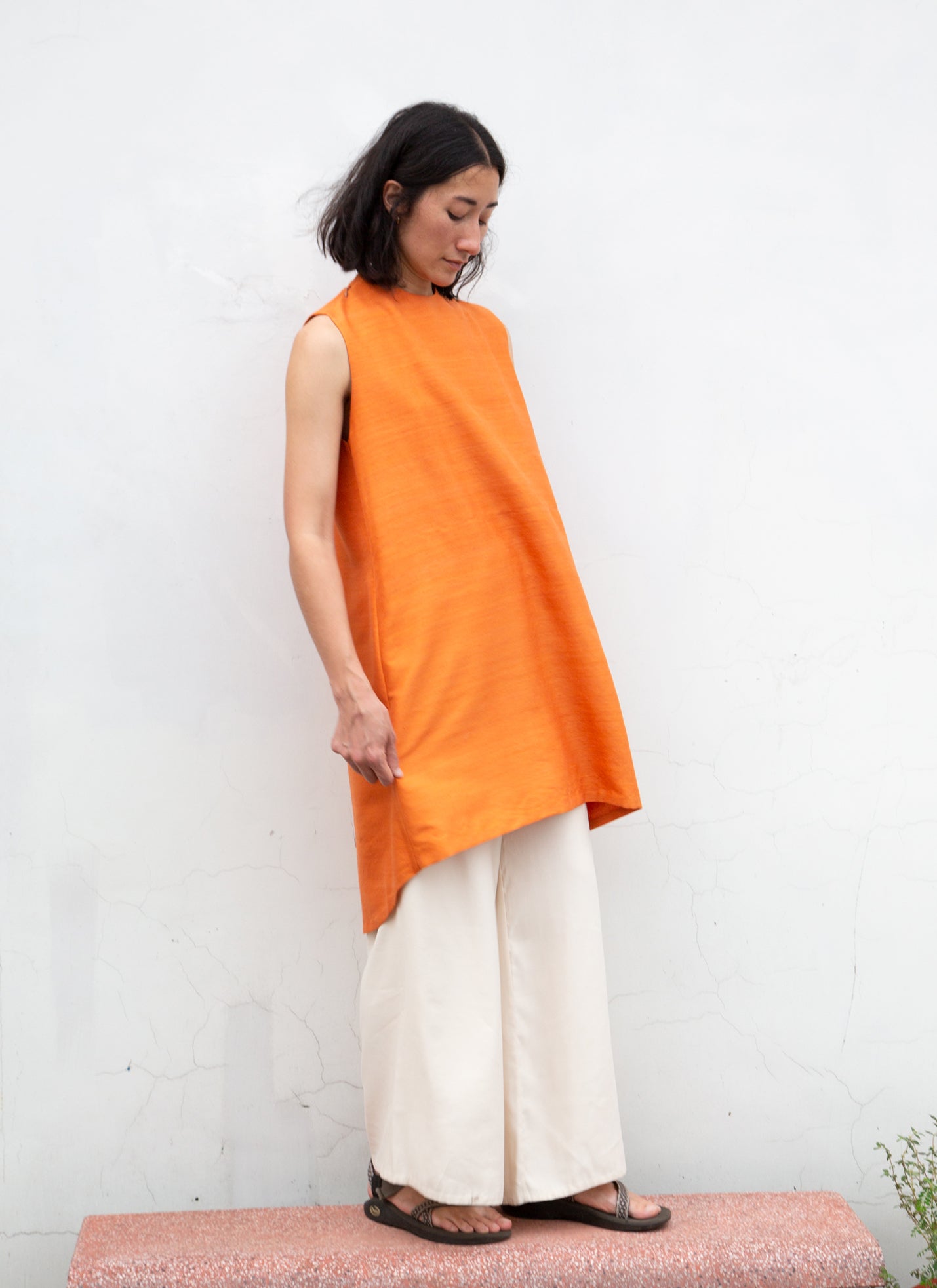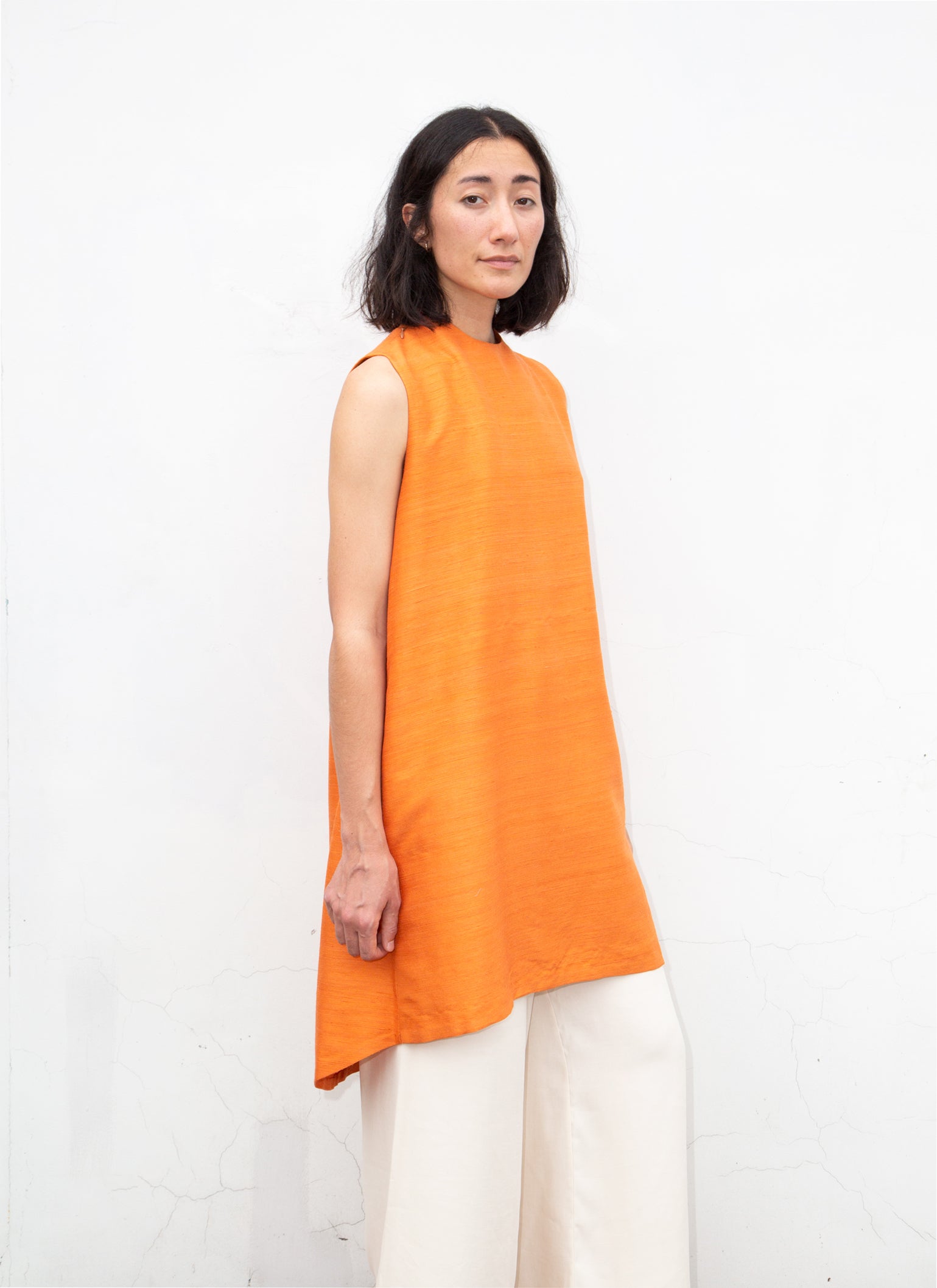 1 / 8
Available For Pre-Order Only
Gather Wind Raised Collar Silk Dress
Gom Gió
$380 —
The Gather Wind sleeveless dress features a raised high collar and an asymmetrical, a-line hemline - shorter in the front and longer in the back. This dress is the sister design to the Wind Chime Raised Collar Cropped Top. Crafted with a single piece collar construction, this dress offers a zipper snap closure near the neck and is half lined. Perfect to wear as mini dress, or as a tunic over pants or a longer dress. Beautifully crafted with handwoven raw silk, and handfinished with a blind hem stitch, each piece is one-of-a-kind with its natural weaving.
Made of 100% handwoven raw silk. We sourced this artisanal fabric directly from silk mills in Vietnam renowned for their traditional silk production methods. Using footage captured during a sourcing trip, Kaarem has produced a short video highlighting the handcrafted aspects of production at a silk mill in Hà Đông (available at kaarem.com/silkmills).
Introducing our Holiday 2023 Silk Collection. Available for pre-order, ships Nov/Dec 2023. Pre-orders are made-to-order and are not refundable.
Material
100% Handwoven Raw Silk Lining: 100% Viscose
Model
Model is 5'5"
wearing size small
Care
Dry cleaning recommended.
Craft
Each garment is designed and produced in our studio in Ho Chi Minh City, Vietnam. Features a handcrafted blind stitch at its openings. Details and variations in these natural fibers make this garment entirely unique.
Collection
We source handwoven silk directly from silk mills in Hà Đông, Vietnam, renowned for their traditional silk production methods.