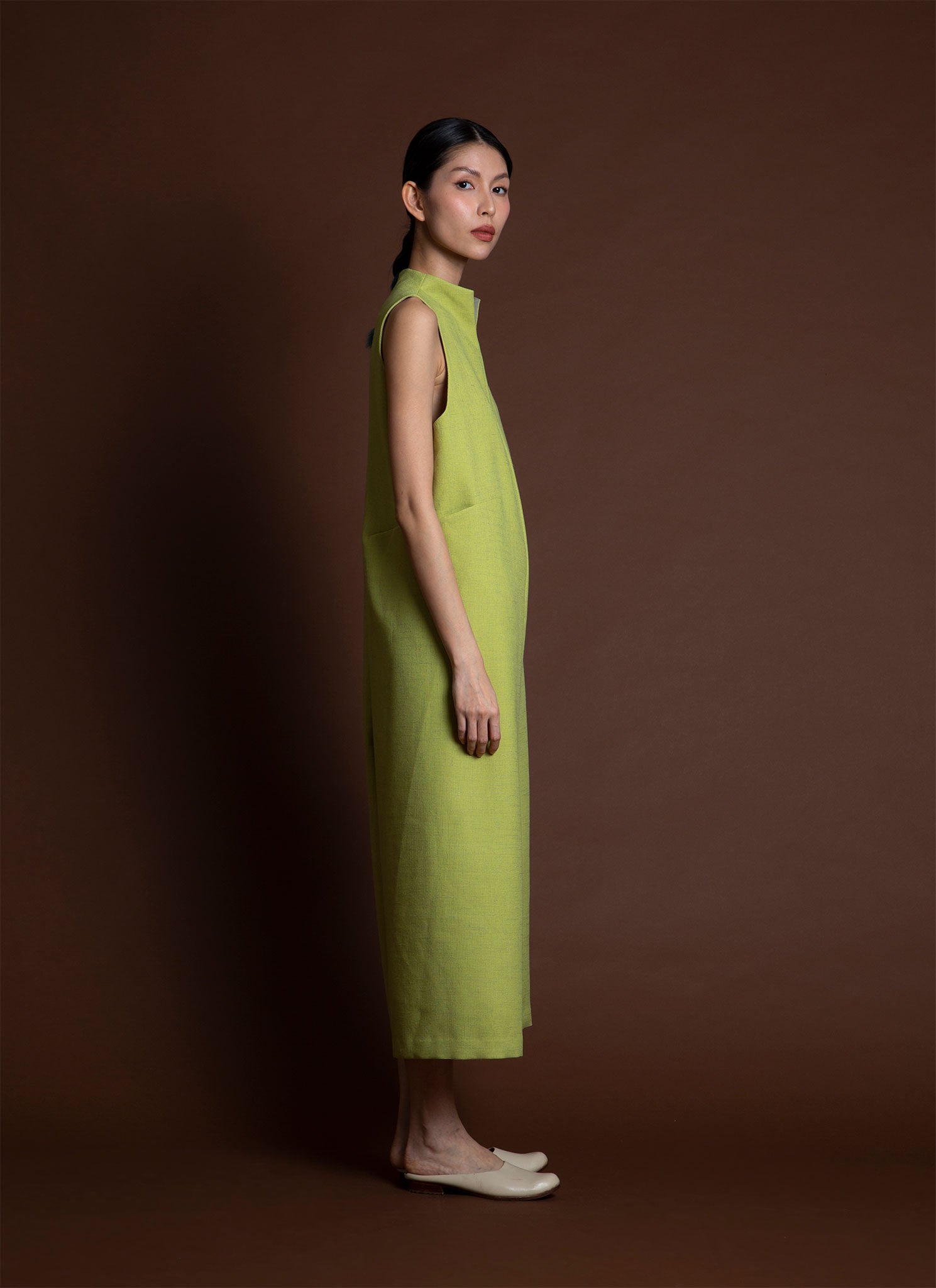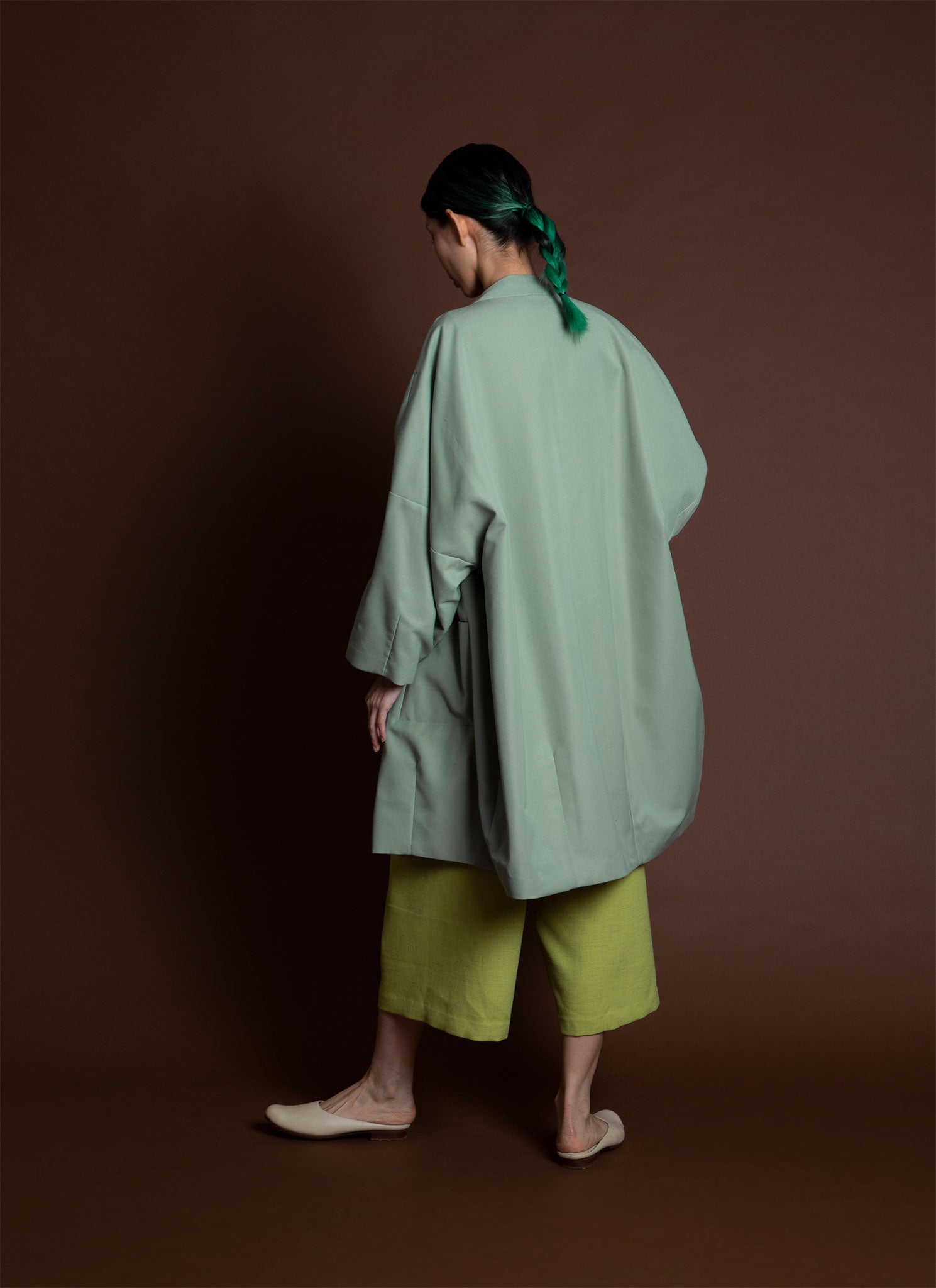 1 / 10
Lanh Sleeveless High Collar Slit Neck Onesie
Lãnh
$420 —
Sleeveless jumpsuit with center front and back seam. Front slit neck and beautifully darted side seam entry pockets at waist. Features a relaxed fit, flattering seamless sides, and a center back zip enclosure. Dropped armholes allows layering in the winter with long-sleeve shirt.
Cropped leg works on a variety of heights.
Material
76% Polyester
24% Viscose
Model
Lan is 5'4"
wearing size small
Karen is 5'7"
wearing size small
Craft
Each garment is designed and produced in our studio in Ho Chi Minh City, Vietnam. Features a handcrafted blind stitch at its openings.