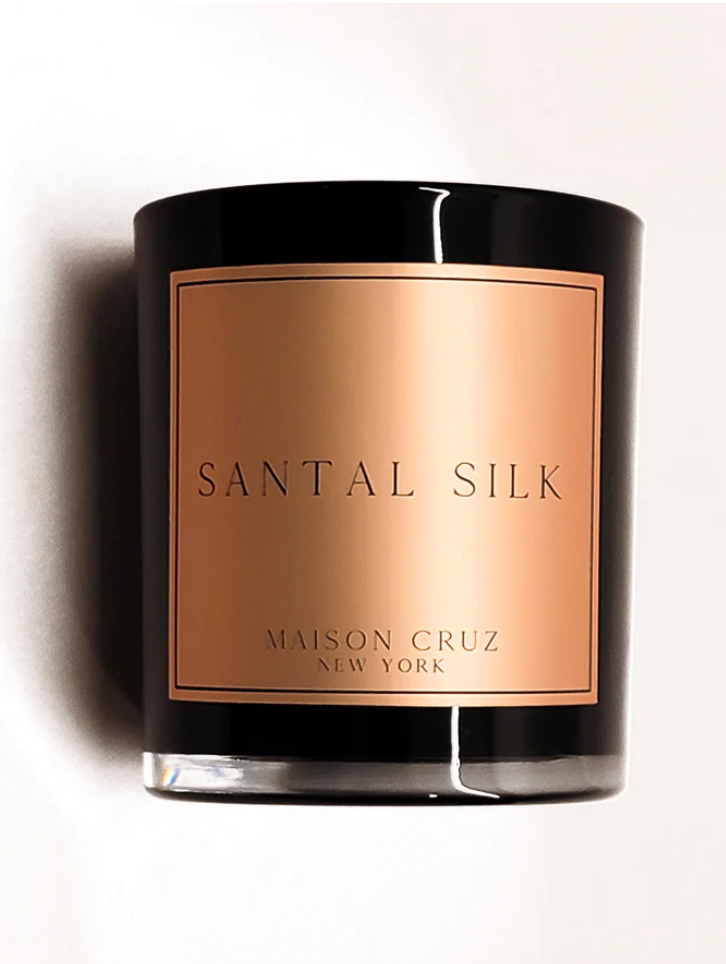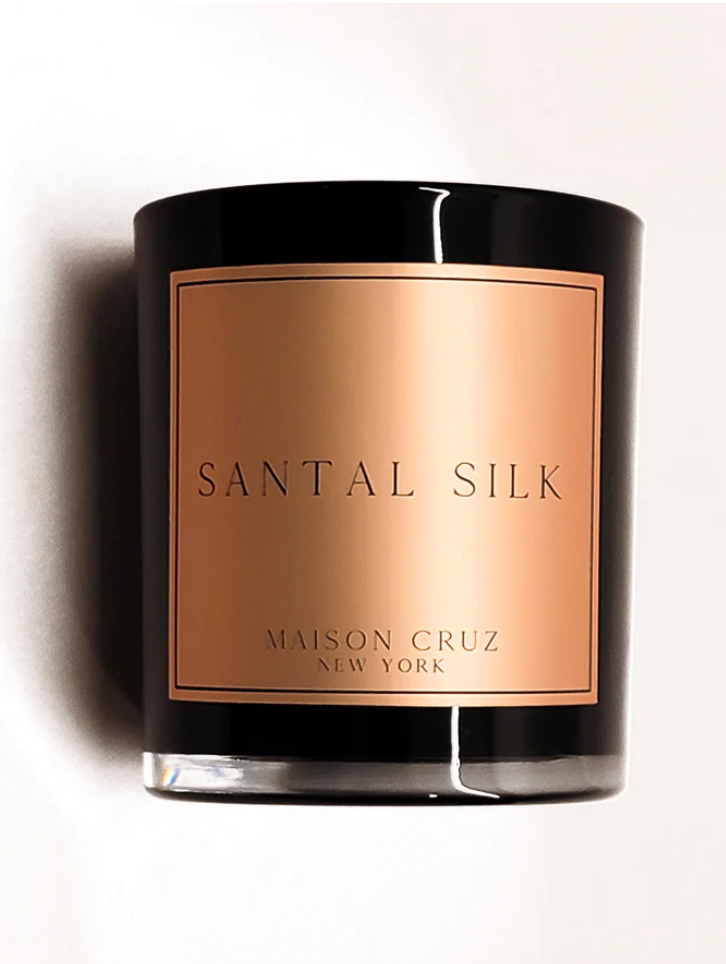 1 / 2
Maison Cruz

Maison Cruz Santal Silk Candle
$30 —
- Musk - Santal - Amber & Sandalwood
- 8.5 oz of premium coconut wax blend
- 50 hours of clean burn time
- Hand-poured & packaged in NYC

Scoop the salt with your hands, stone fruit and plum linger in the night air. The ozone is infused with a haze of dark musk and cardamom. Bright notes of citrus add lightness to Black Salt's complex depth.
Material
Musk - Santal - Amber & Sandalwood
50 hours of clean burn time
Hand-poured & packaged in NYC
Measure
8.5 oz of premium coconut wax blend
Craft
In 2020, Maison Cruz was founded by Andrew in New York. Working for over 10 years as a fashion designer, he wanted to apply his experience and knowledge to fragrance. After many months of testing over 80 different scents, he collaborated with family, friends, and fragrance enthusiasts to narrow down to the 4 premiere scents.

Each scent has it's own distinct emotion and attitude that the user has freedom to travel between. Fragrance is something that can be experienced and celebrated by all and thus all products are free of gender and seasons.

Each candle is hand-crafted and poured in small batches in New York City. Our clean burning candles use a premium coconut wax blend with a braided cotton wick that is lead free and contains no carcinogens or harmful chemicals. We constantly strive to create eco-friendly packaging and use no plastic in our shipping materials.

Queer owned, we celebrate equality, empowerment, and pride in our community. For limited drops we have the honor of collaborating with other designers, artists, and brands who share our passion of creating beauty in the world. We are humbled and grateful to our customers for choosing our candles - creating special moments and memories. Our little luxuries that have a big impact.
https://cdn.shopify.com/s/files/1/1124/0032/files/maison-cruz-andrew.png?v=1699673931