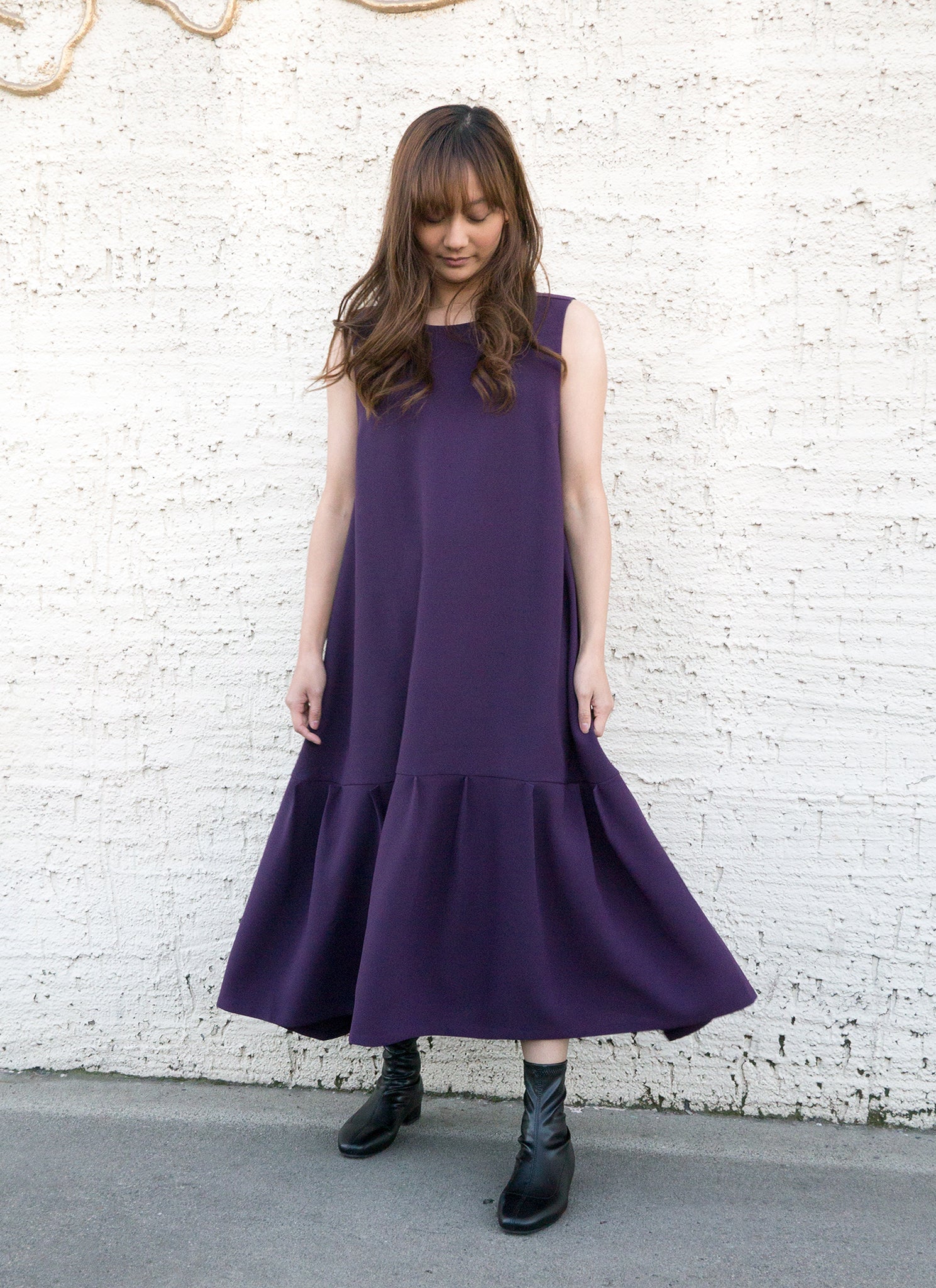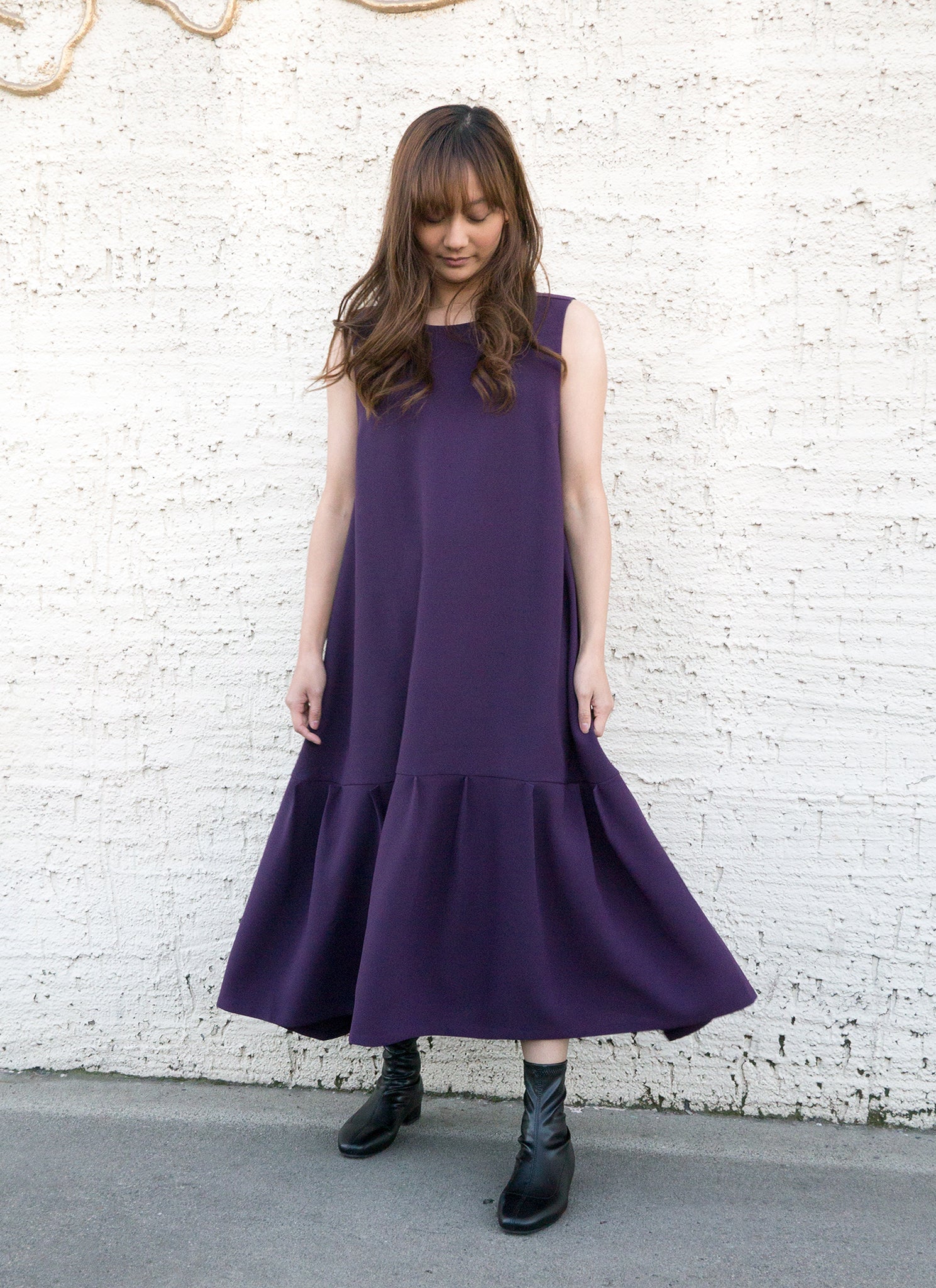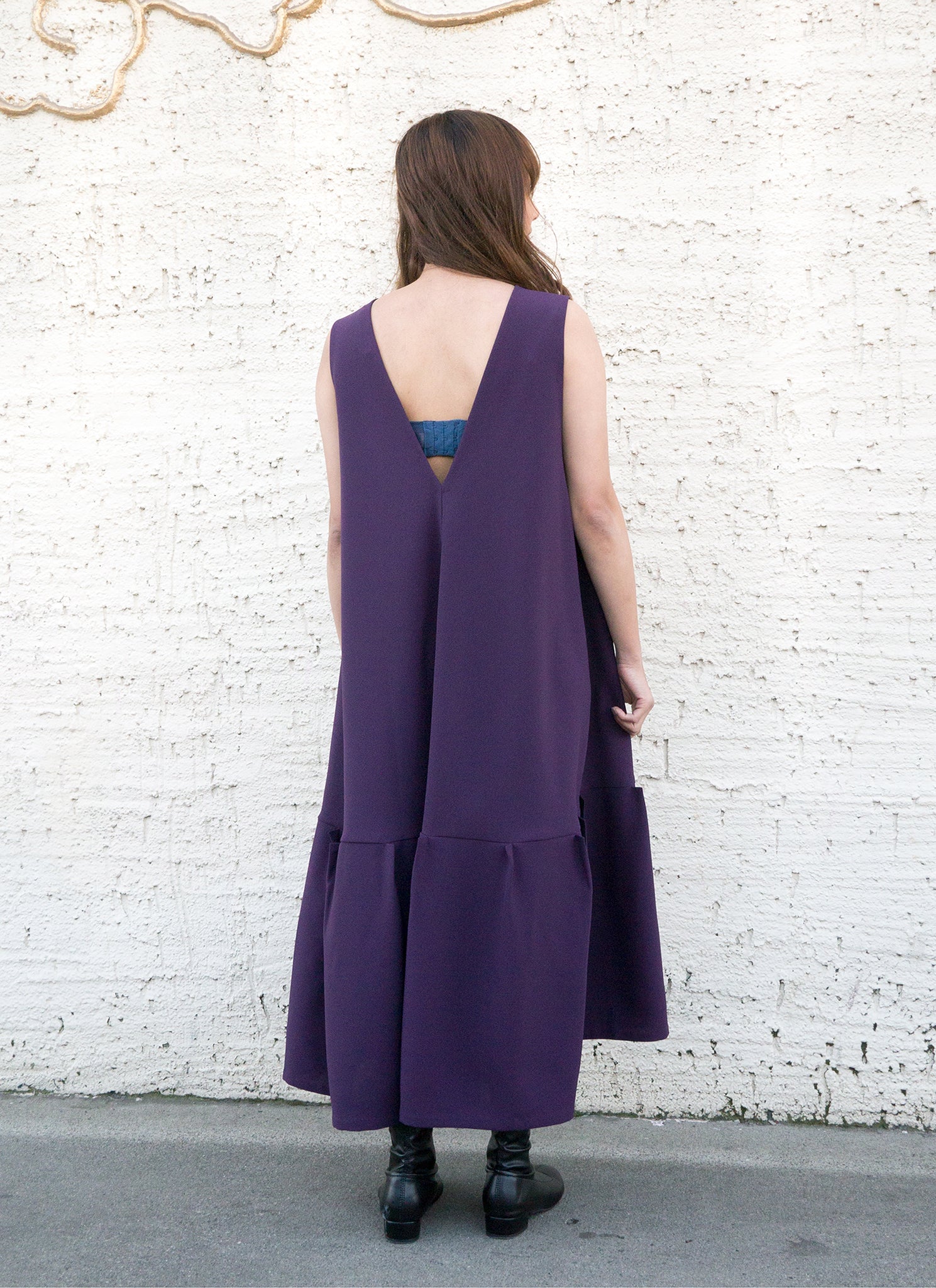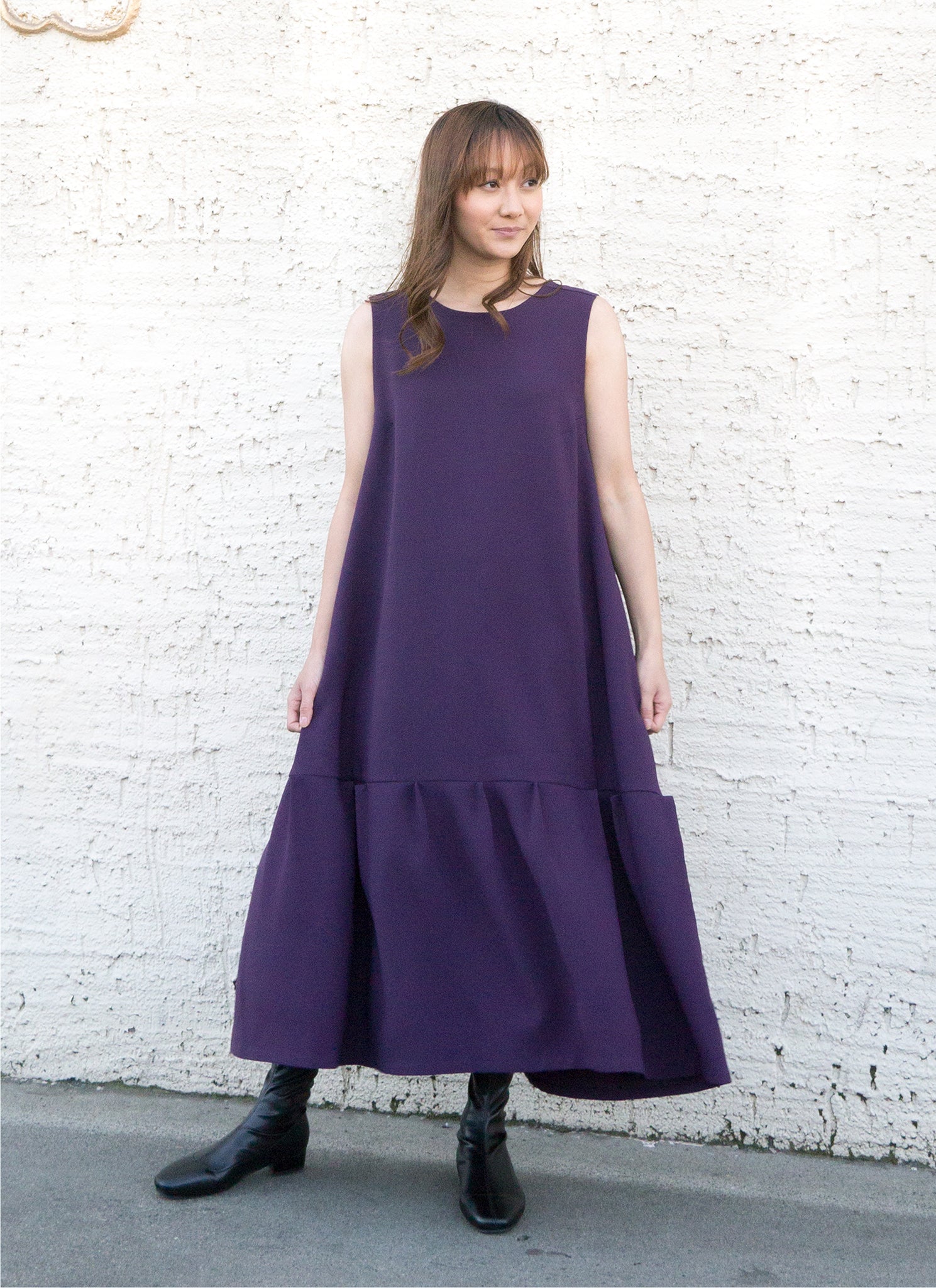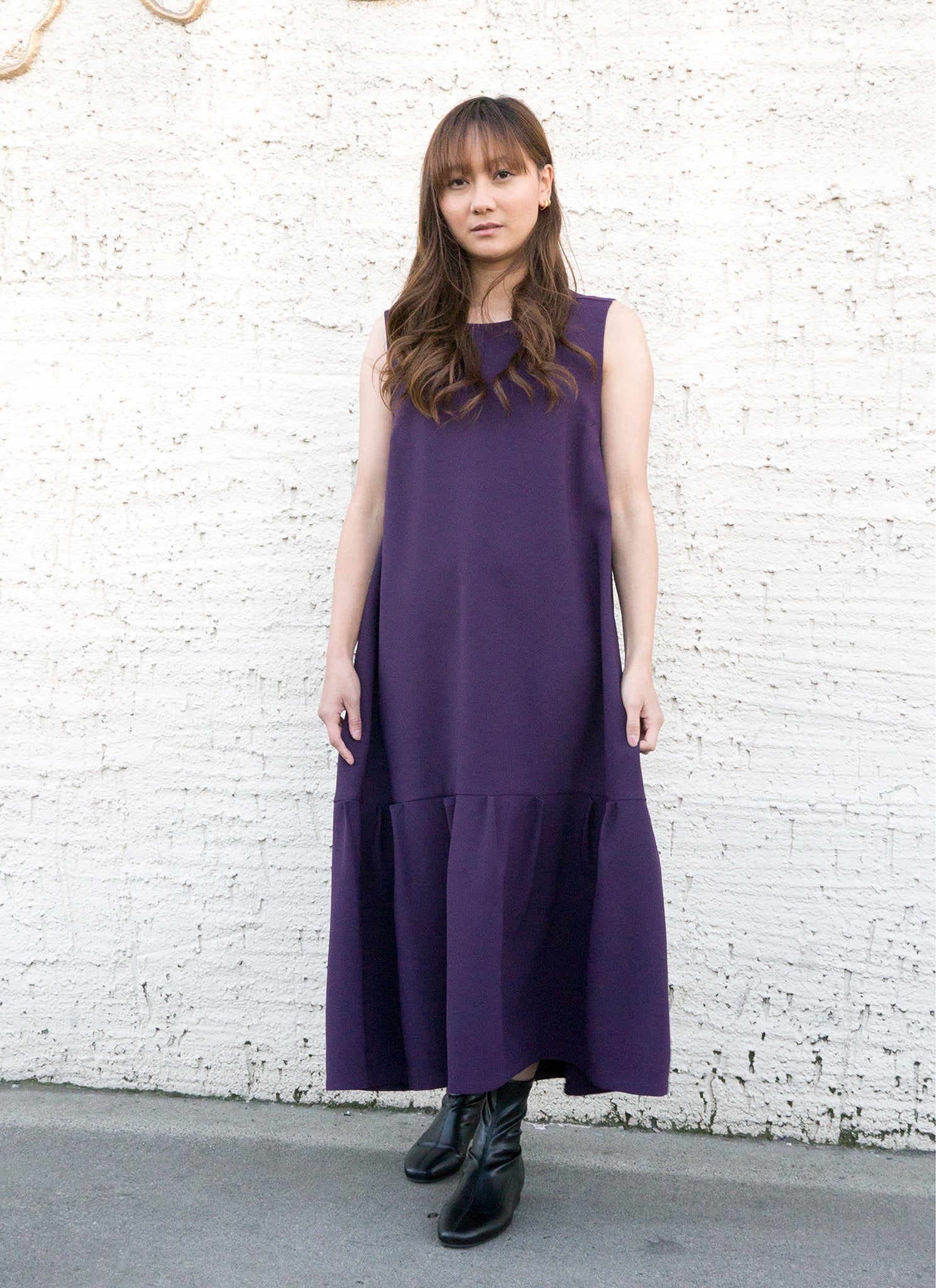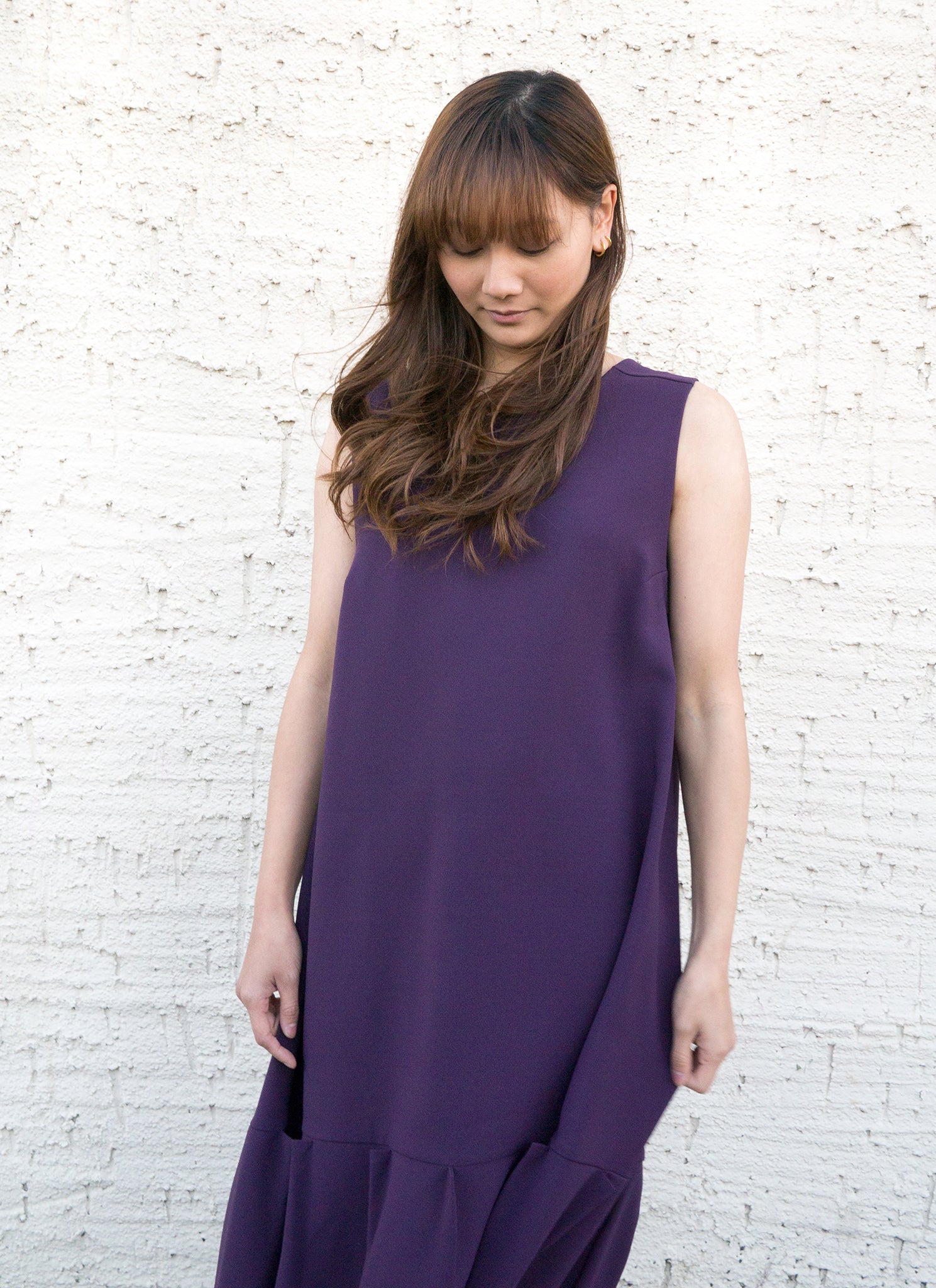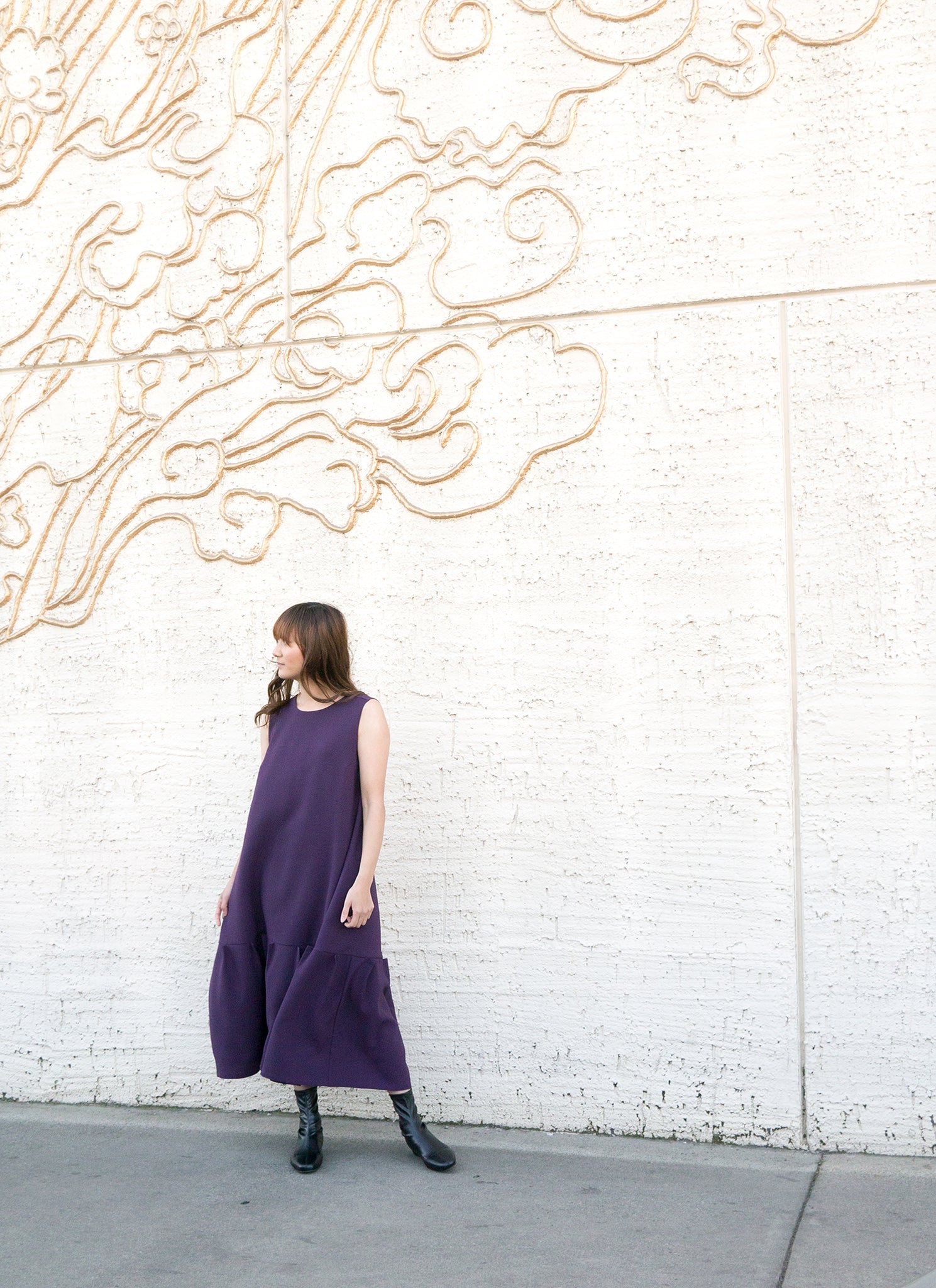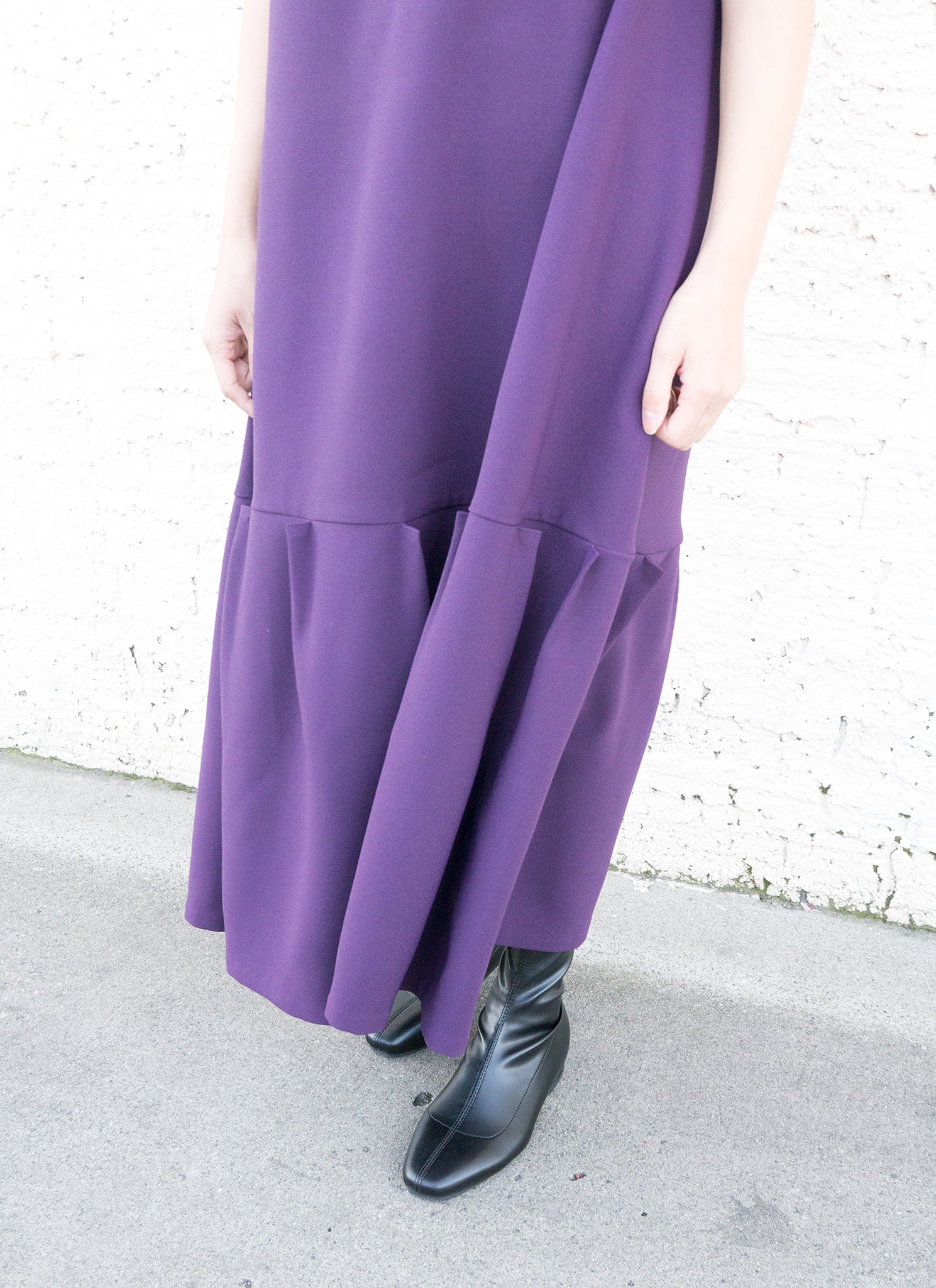 1 / 11
Mangosteen Dropped Waist Pleated Panel Dress
Măng Cụt
$360 —
This midi-length dress features a round collar front, teardrop armhole opening, and a v-shape back at the neckline. Slip-on overall dress with a center back seam. Sleeveless jar-like shape with a dropped waist that tapers in at the panel seam. Pleated at the panel. We love the drape and flow of this dress.
Material
100% Crepe Polyester
Fit
Relaxed and loose fit, True to size
Size Chart
Model
Model is 5'3" wearing size small.
Care
Each piece is finished with a handcrafted blind stitch. If you choose to machine wash, please remove any other garments with hooks/clasps that could snag on the stitch. Machine wash cold delicate and machine dry. You can also dry clean or use at-home dry cleaning sheets.

For best care for the garment, and for the environment, we recommend hand wash cold and air dry.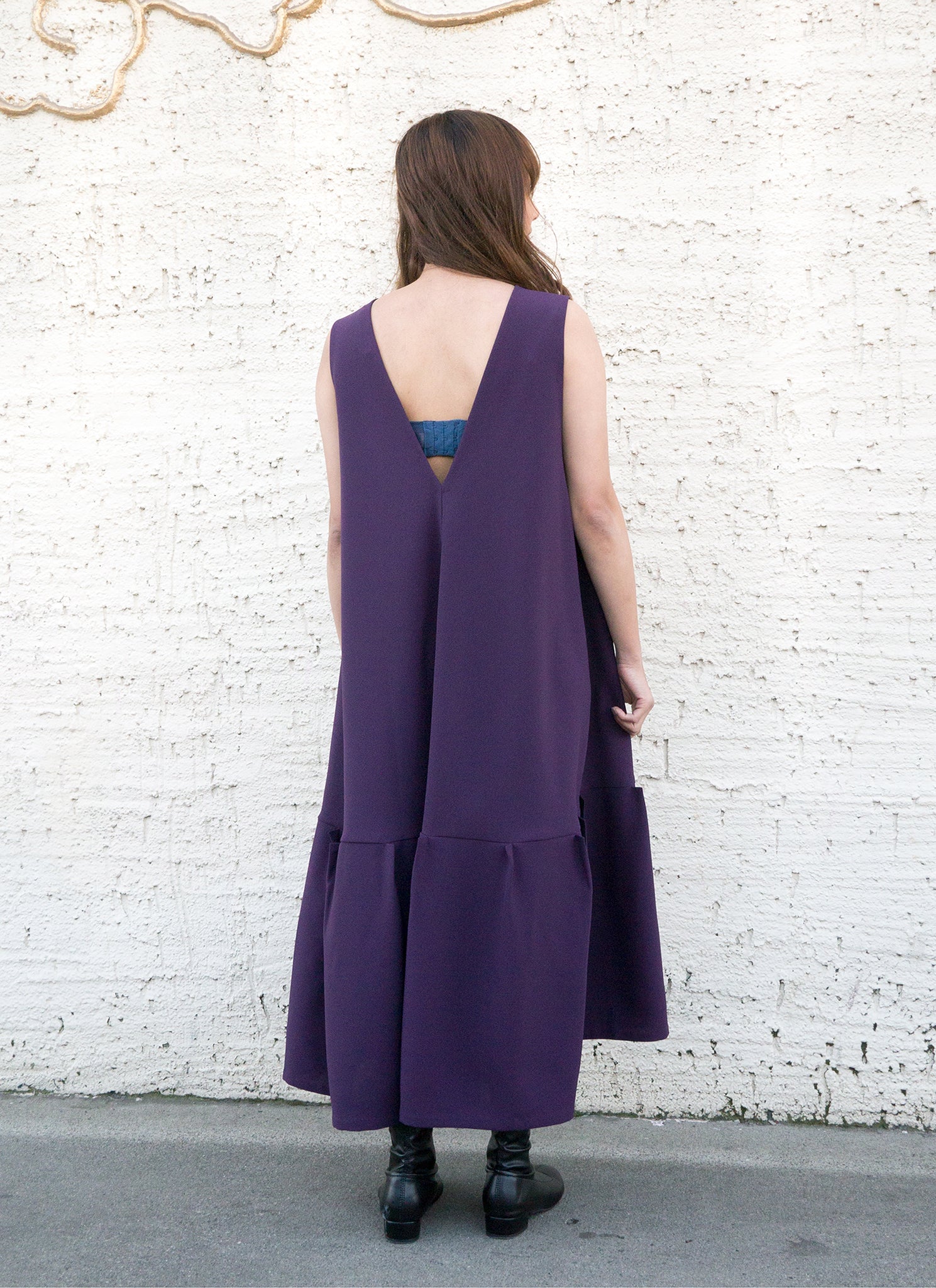 Craft
Each garment is designed and produced in our studio in Ho Chi Minh City, Vietnam. Features a handcrafted blind stitch at its openings.