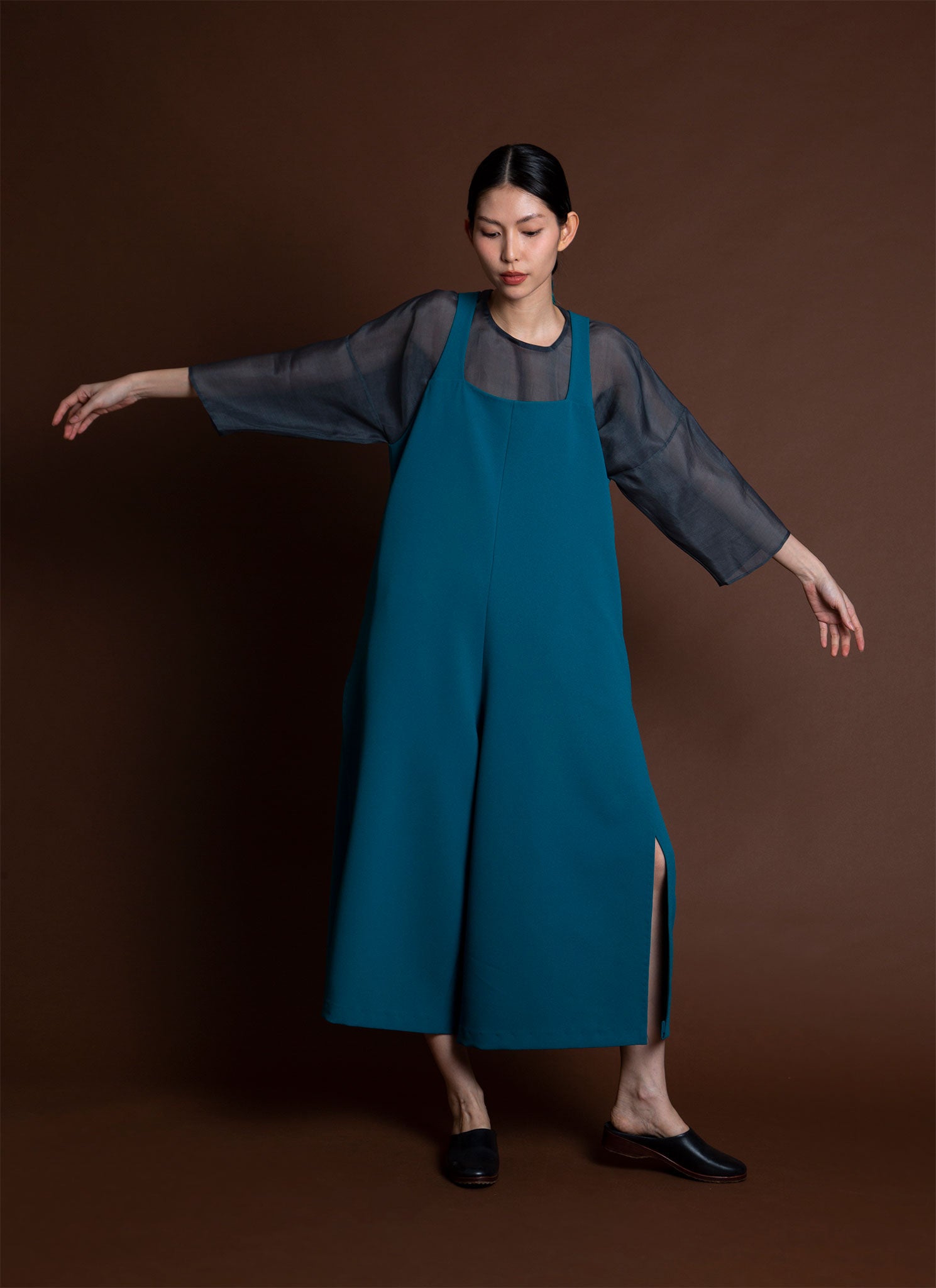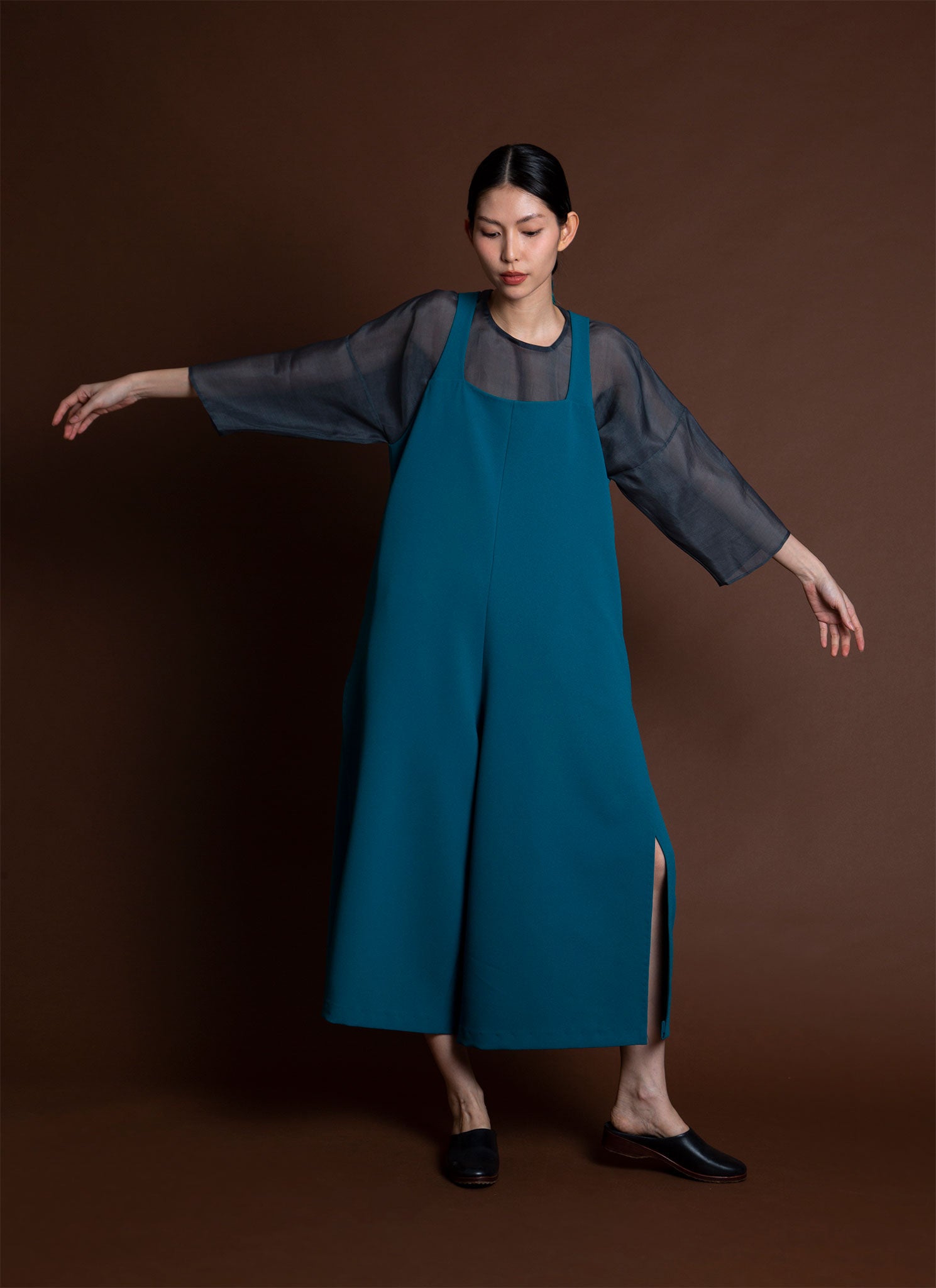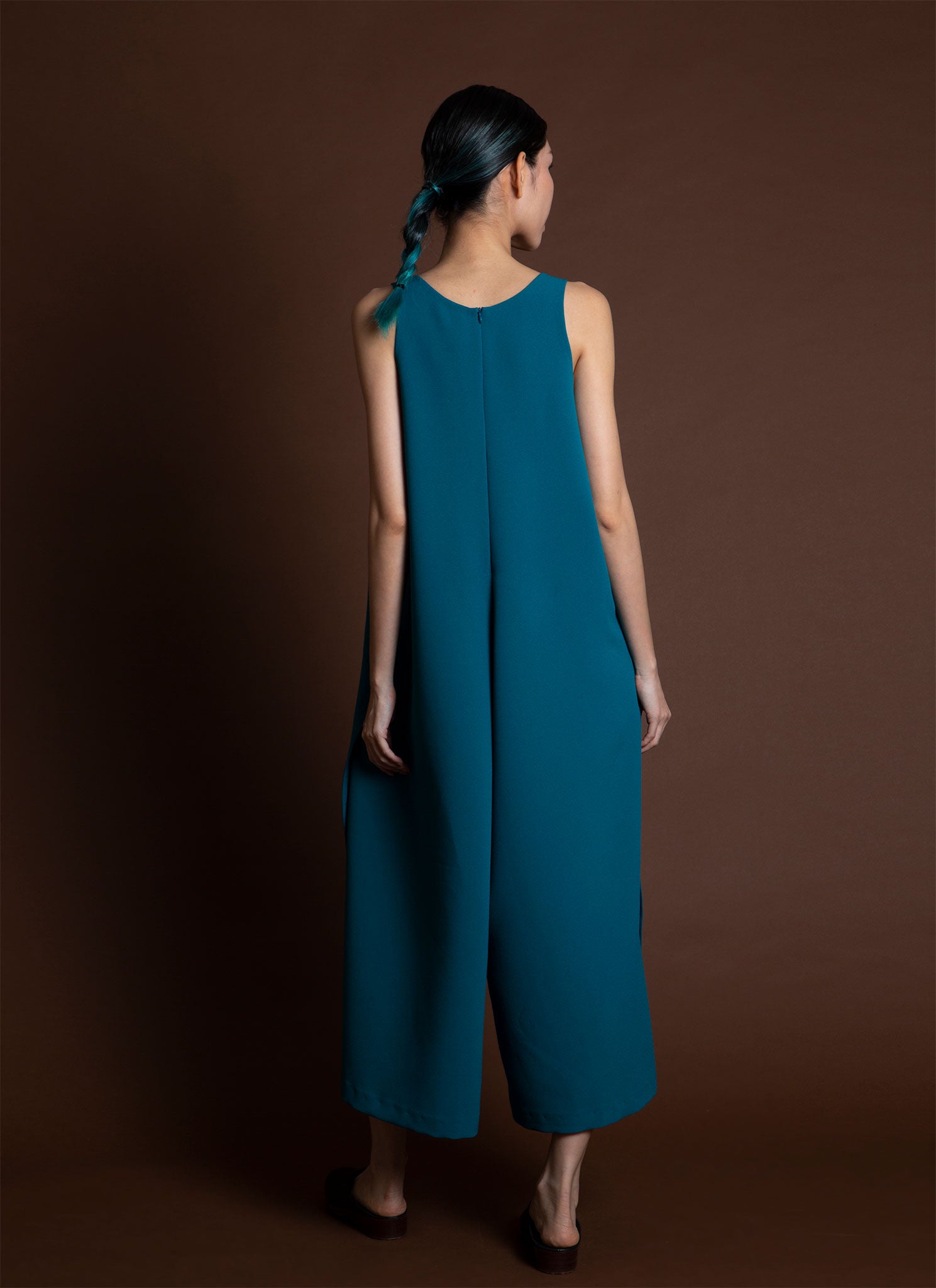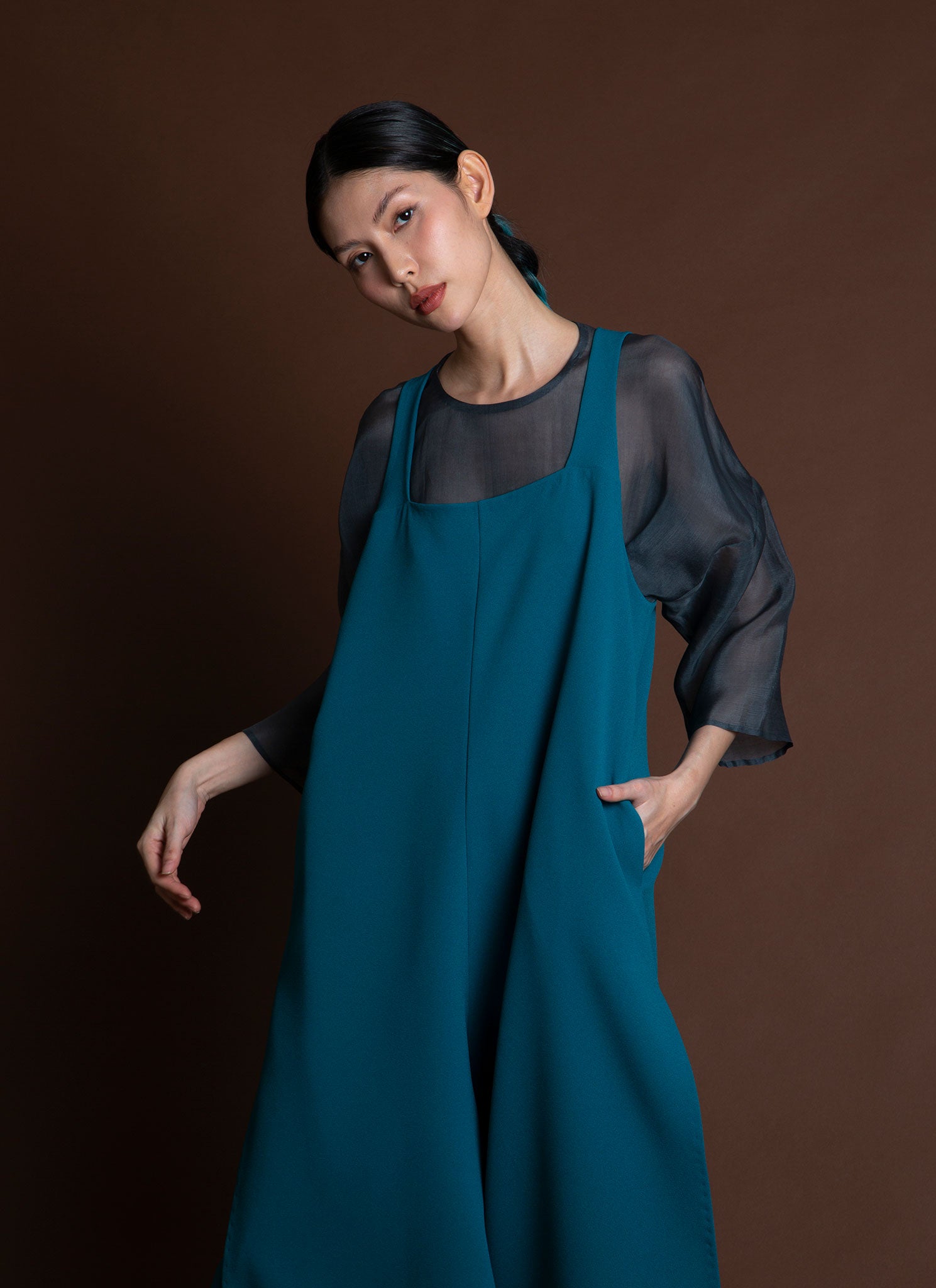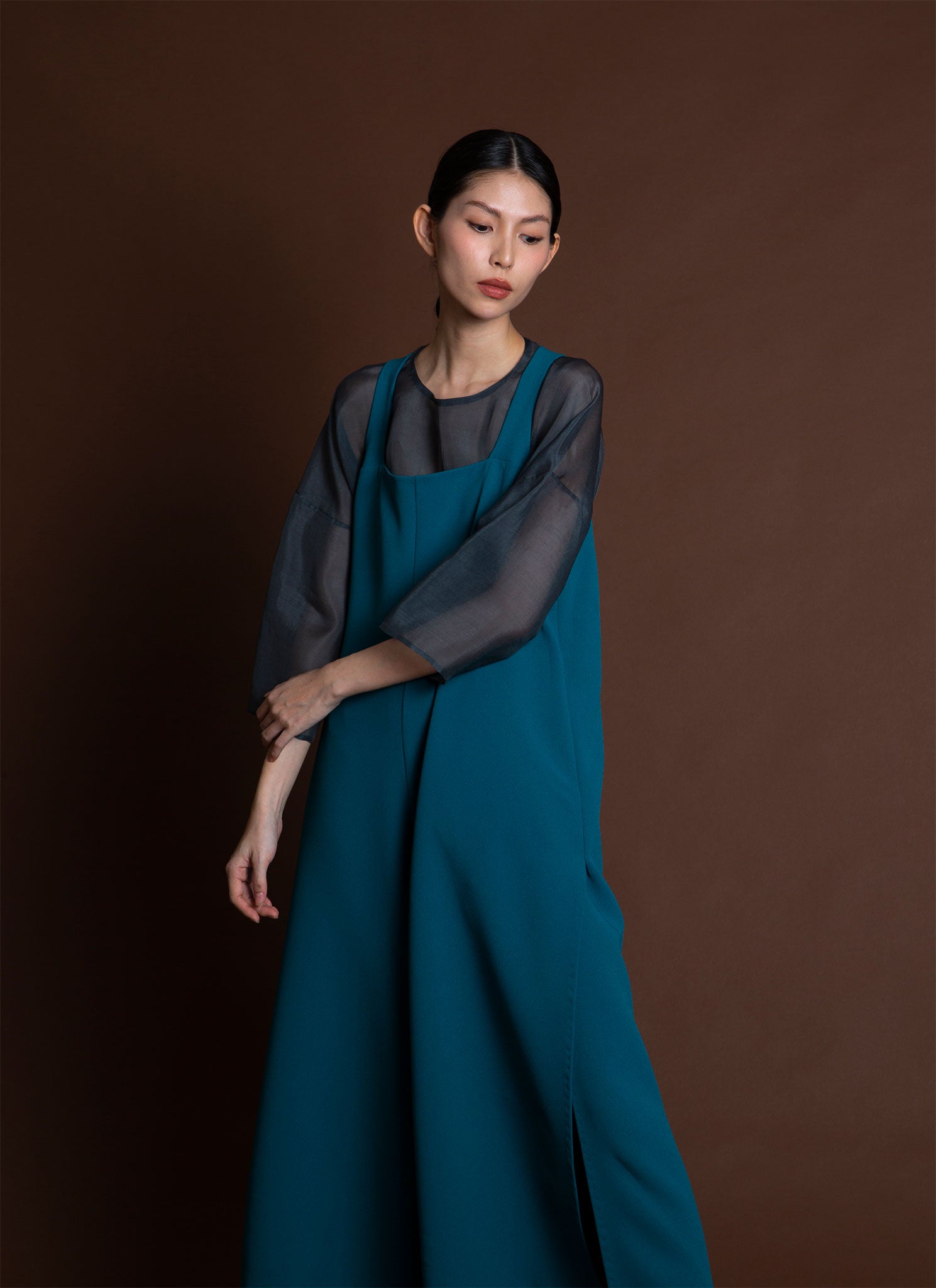 1 / 14
Available For Pre-Order Only
Meristem Sleeveless Square Split Leg Pocket Onesie
Lộc Xanh
$360 —
The Meristem sleeveless strap jumpsuit wears like an overall, with a minimal and modern twist. Features a square neck, back centerseam zipper enclosure, dropped armholes, side seam pockets, and a slightly flared wide pant with overlapping side slits. Relaxed fit.
Available for pre-order. Ships in 8-10 weeks.
Material
100% Polyester Crepe
Model
Model is 5'6"
wearing size small
Care
Machine Washable with care
Craft
Each garment is designed and produced in our studio in Ho Chi Minh City, Vietnam. Features a handcrafted blind stitch at its openings.