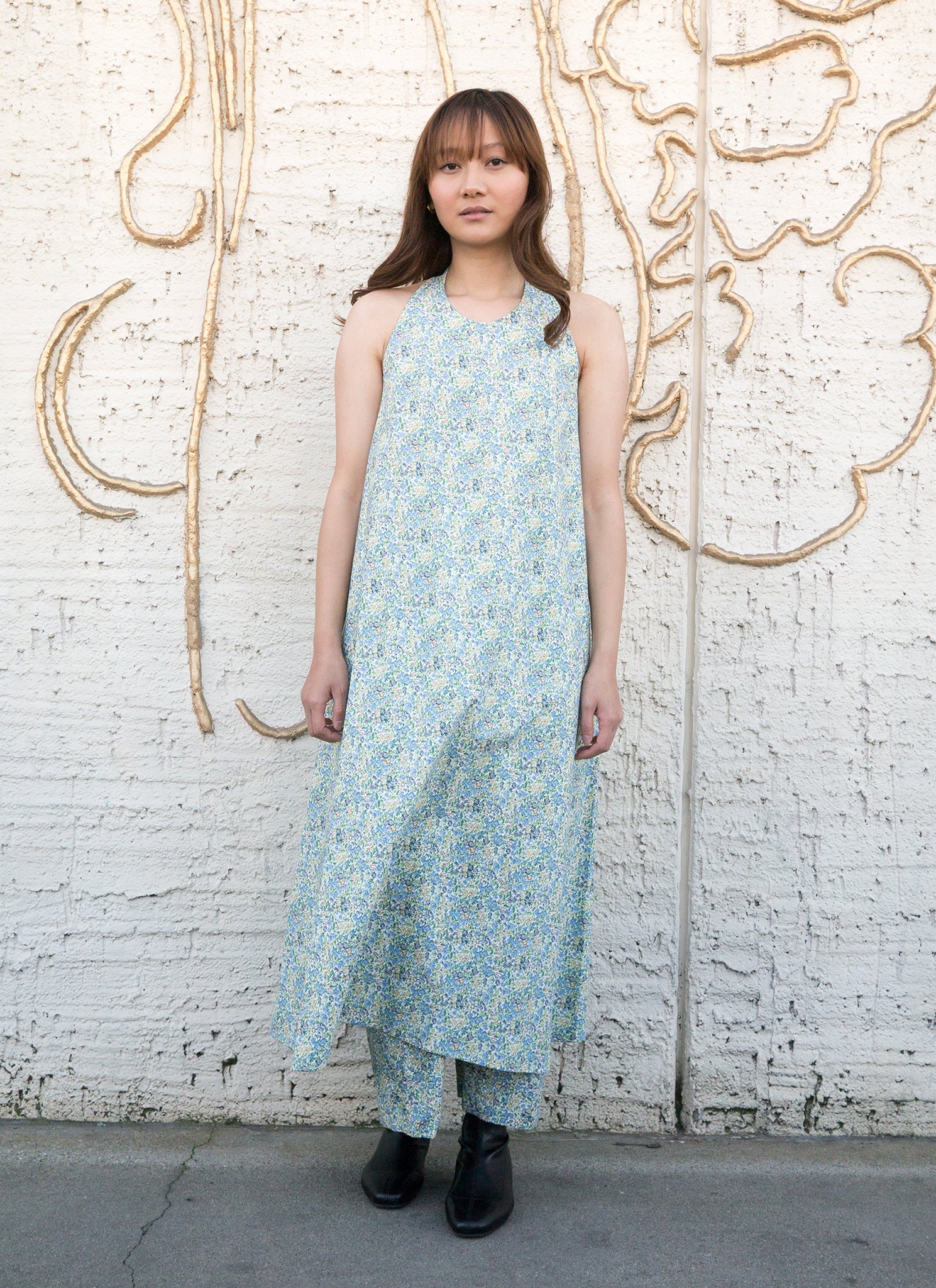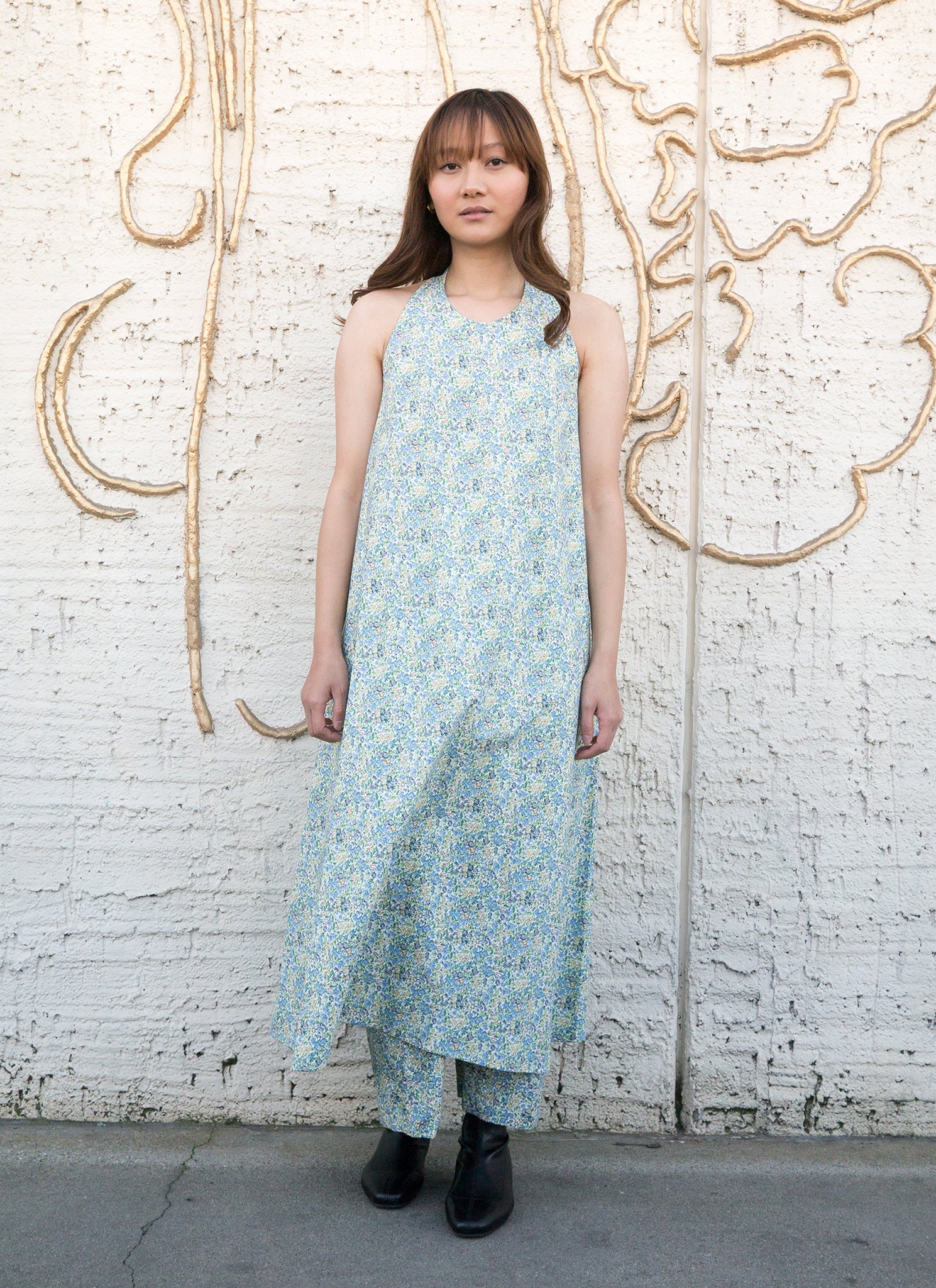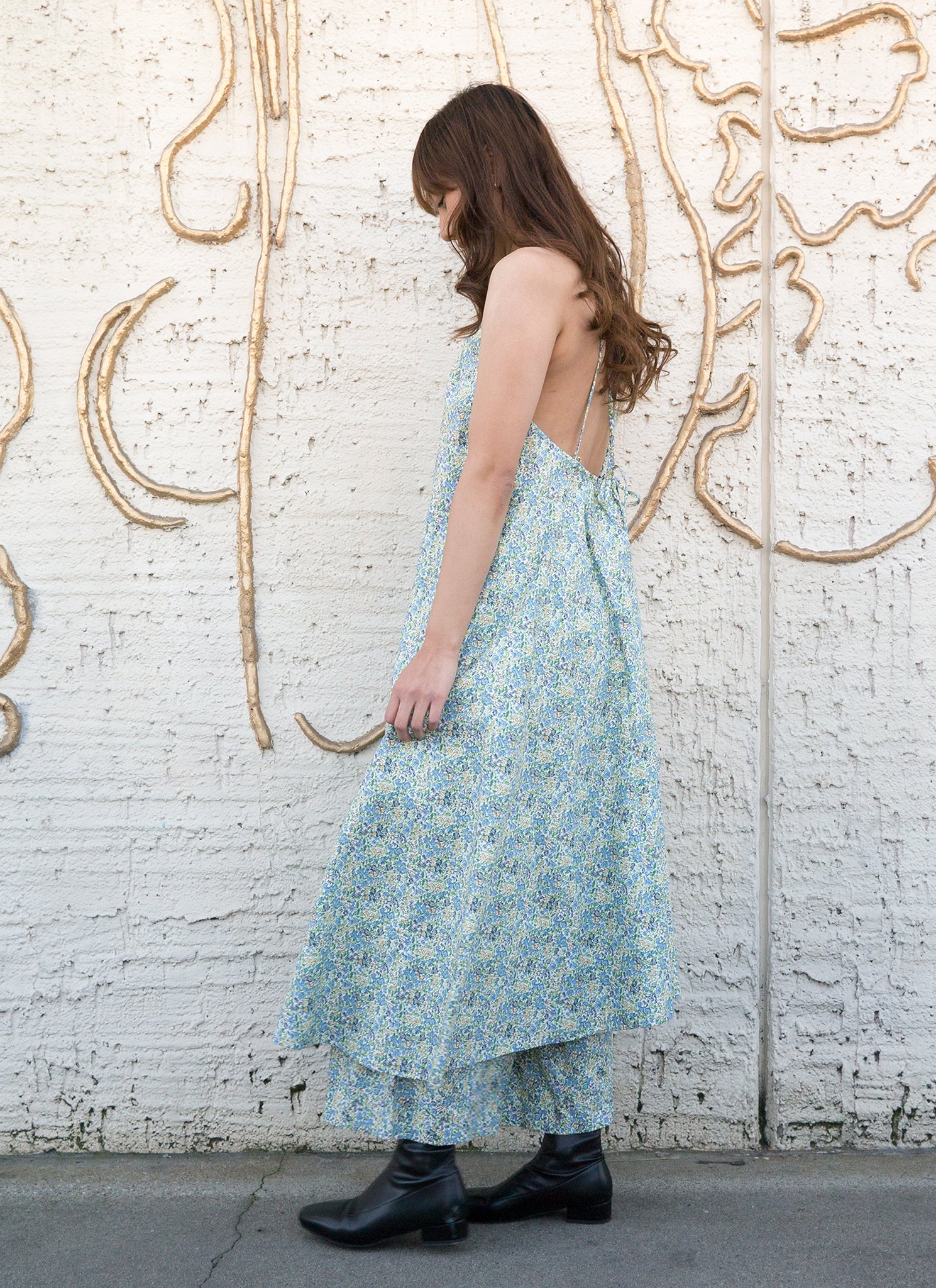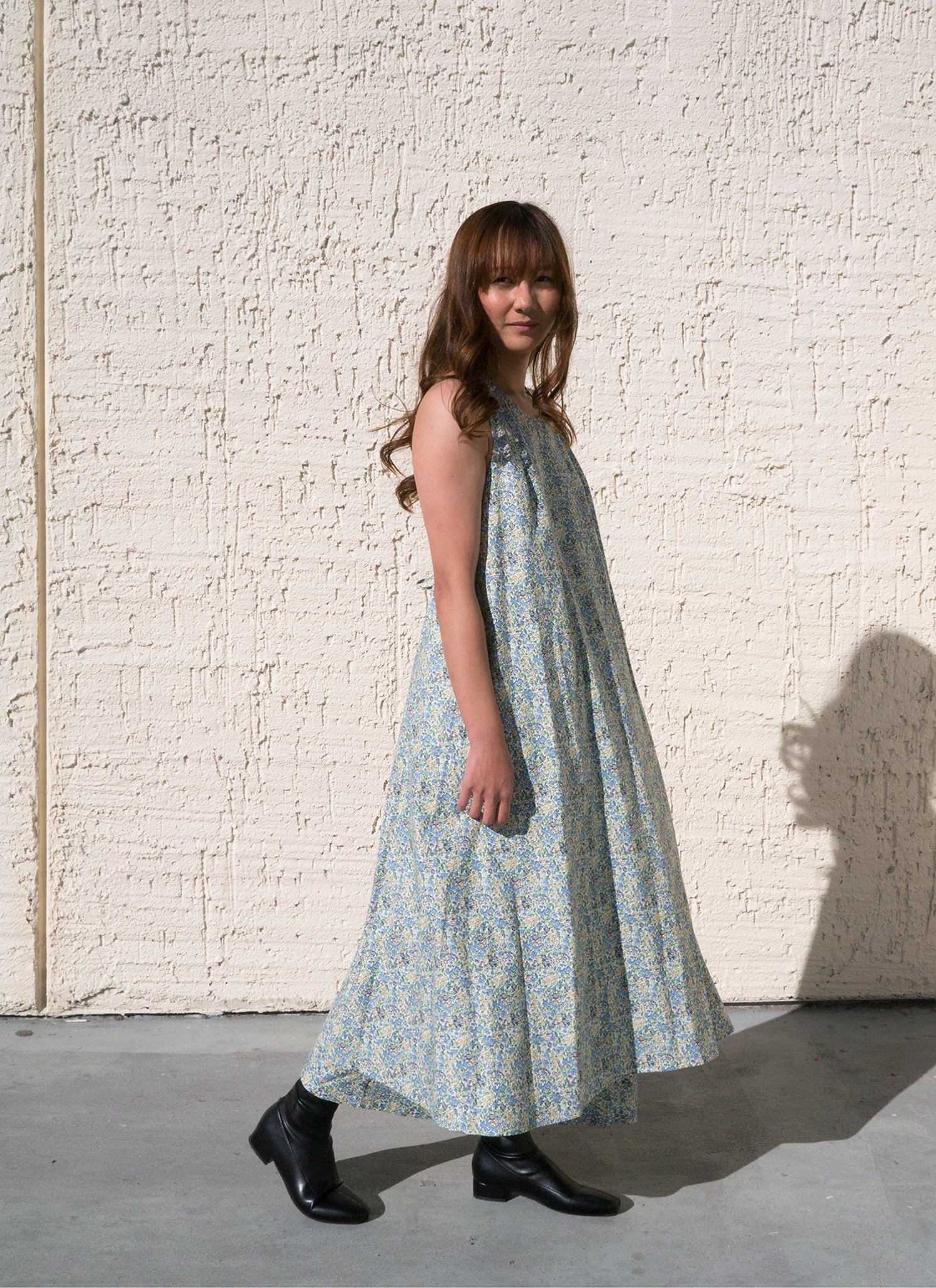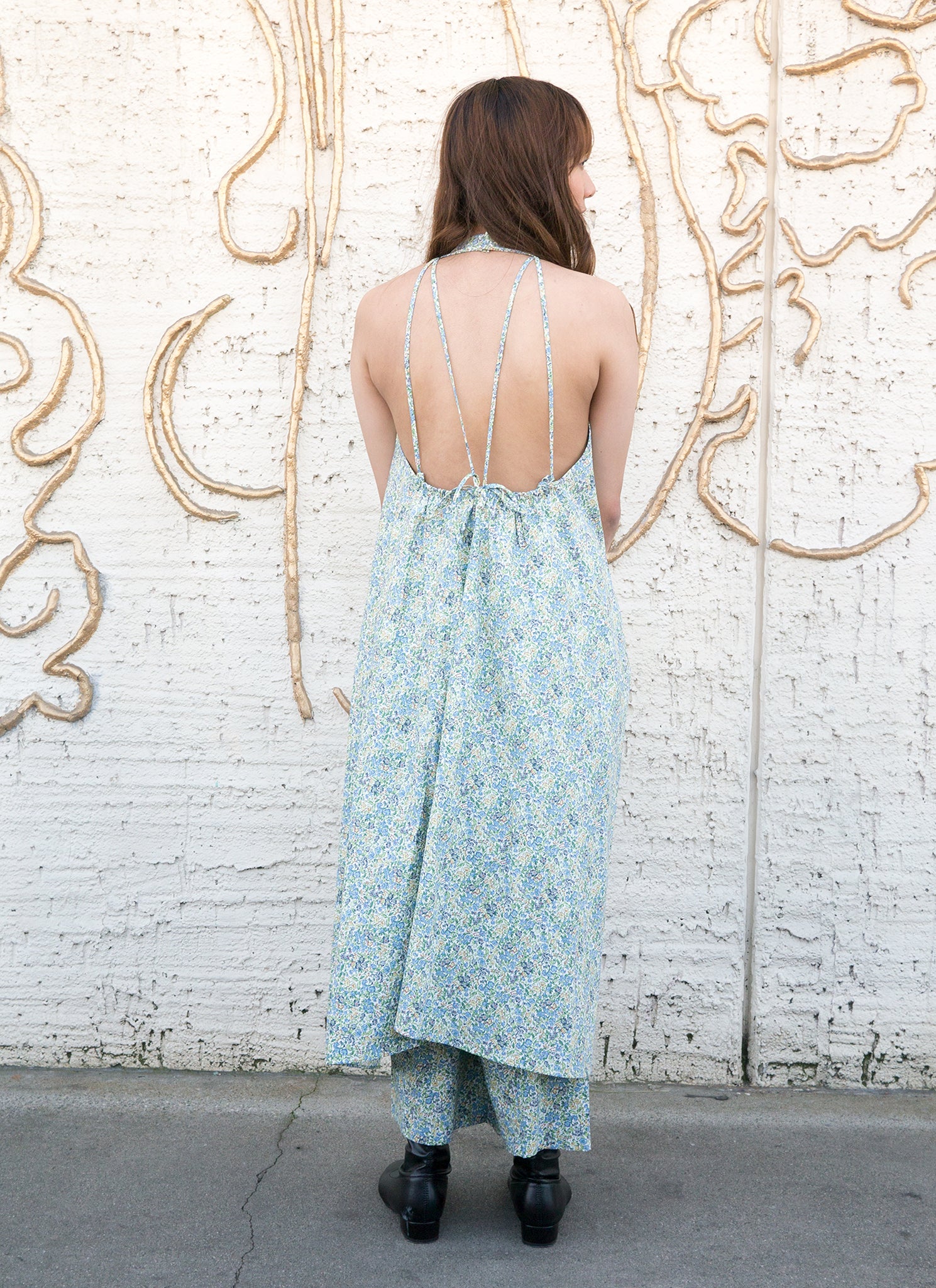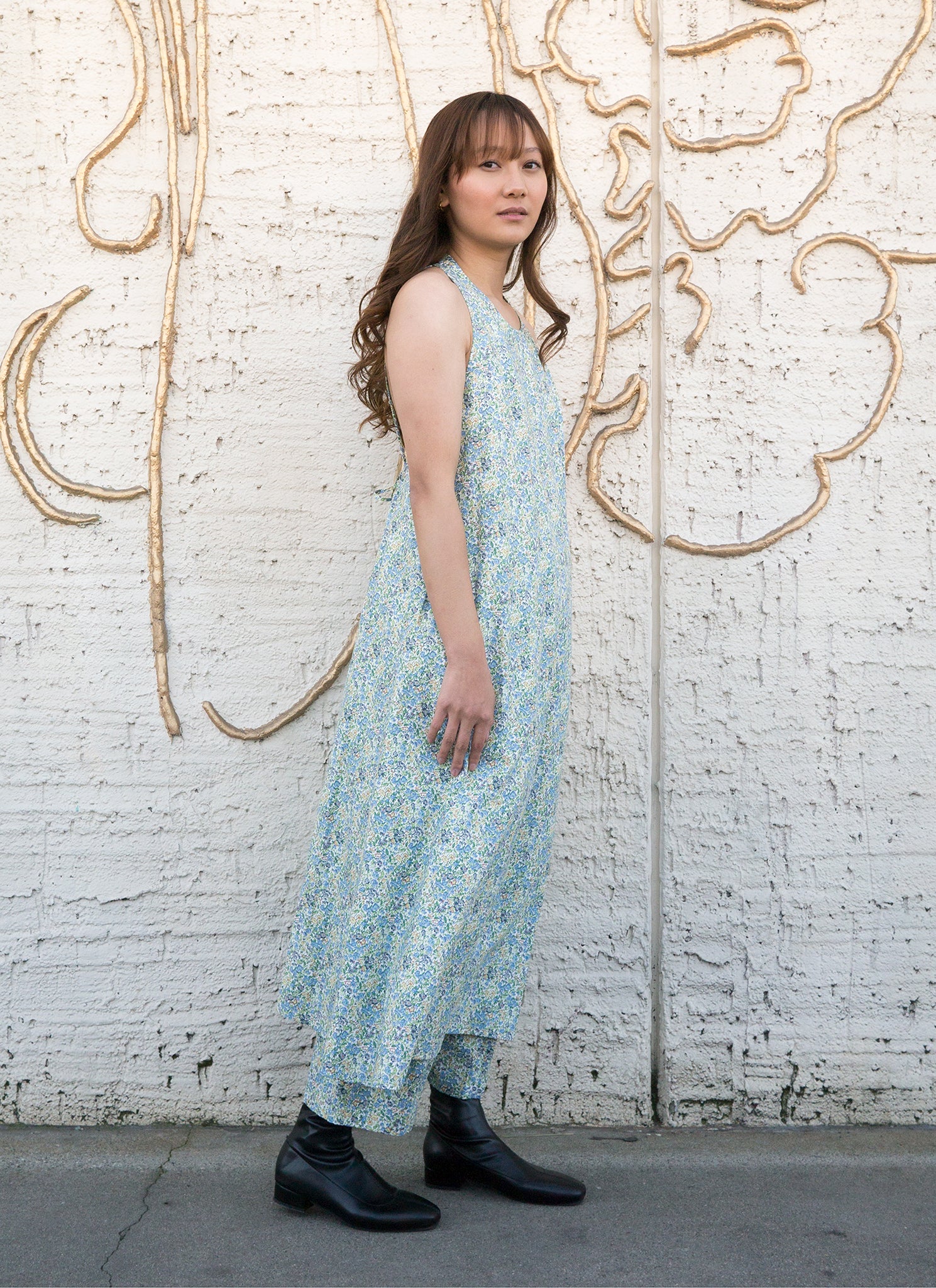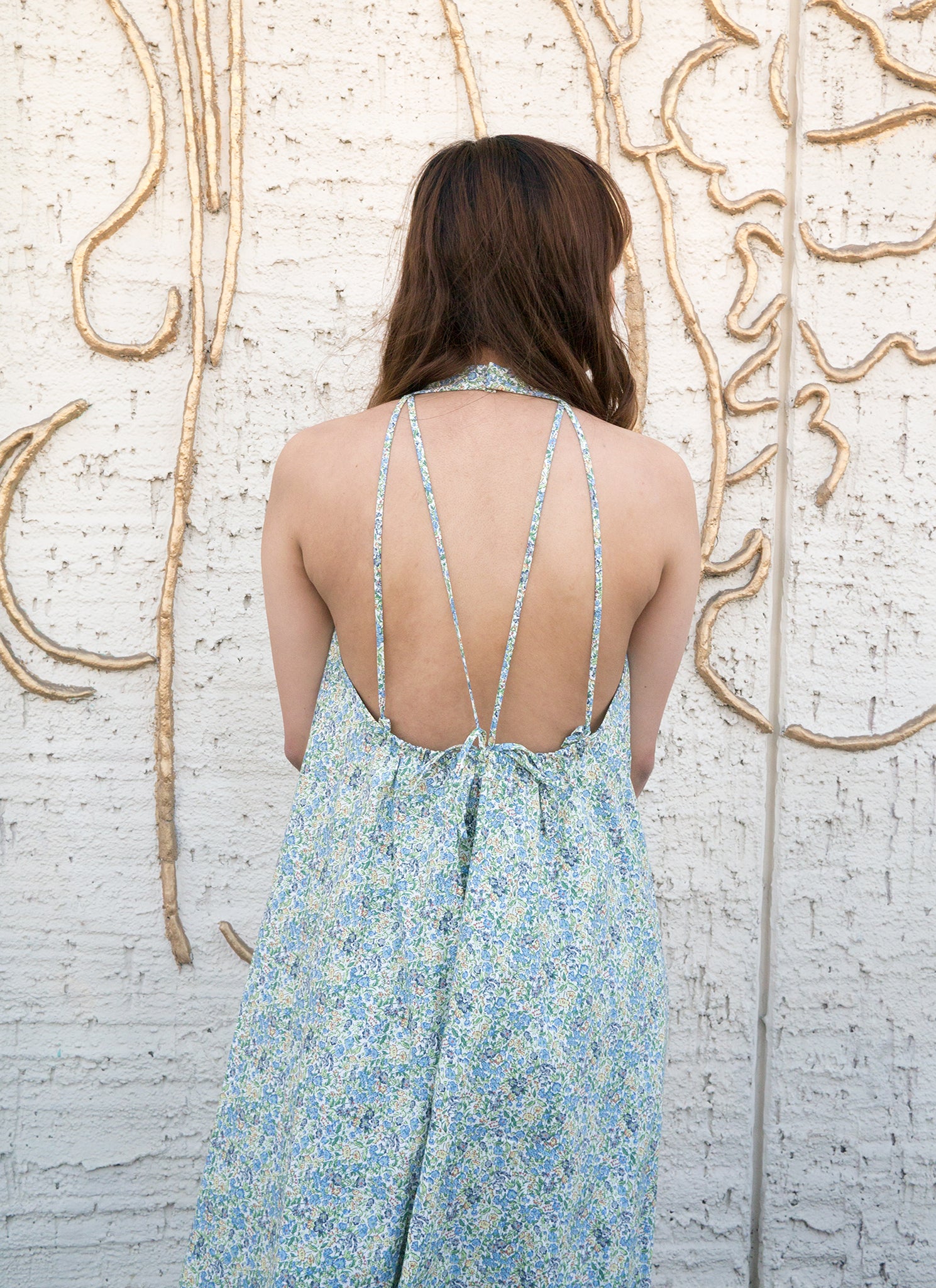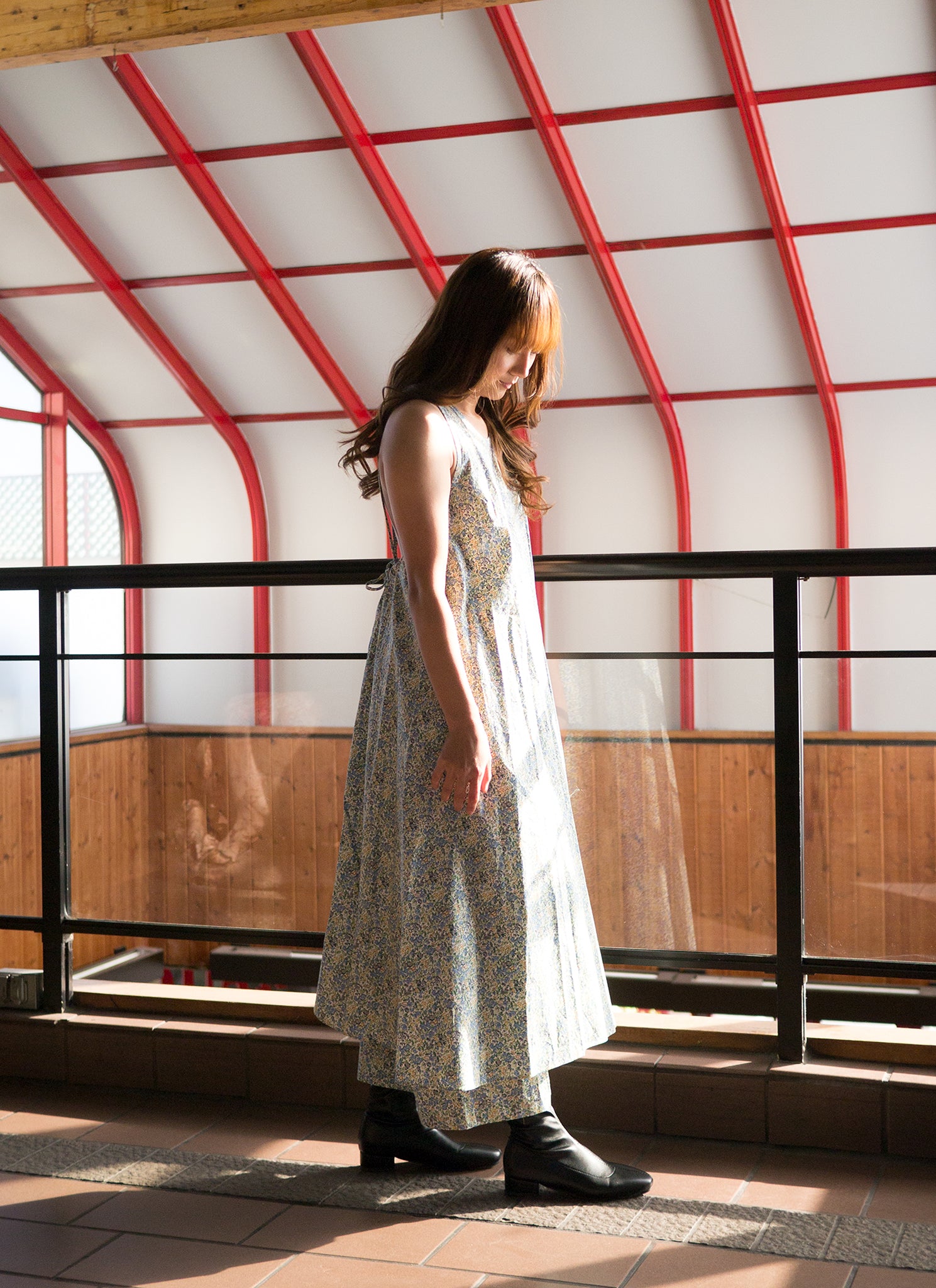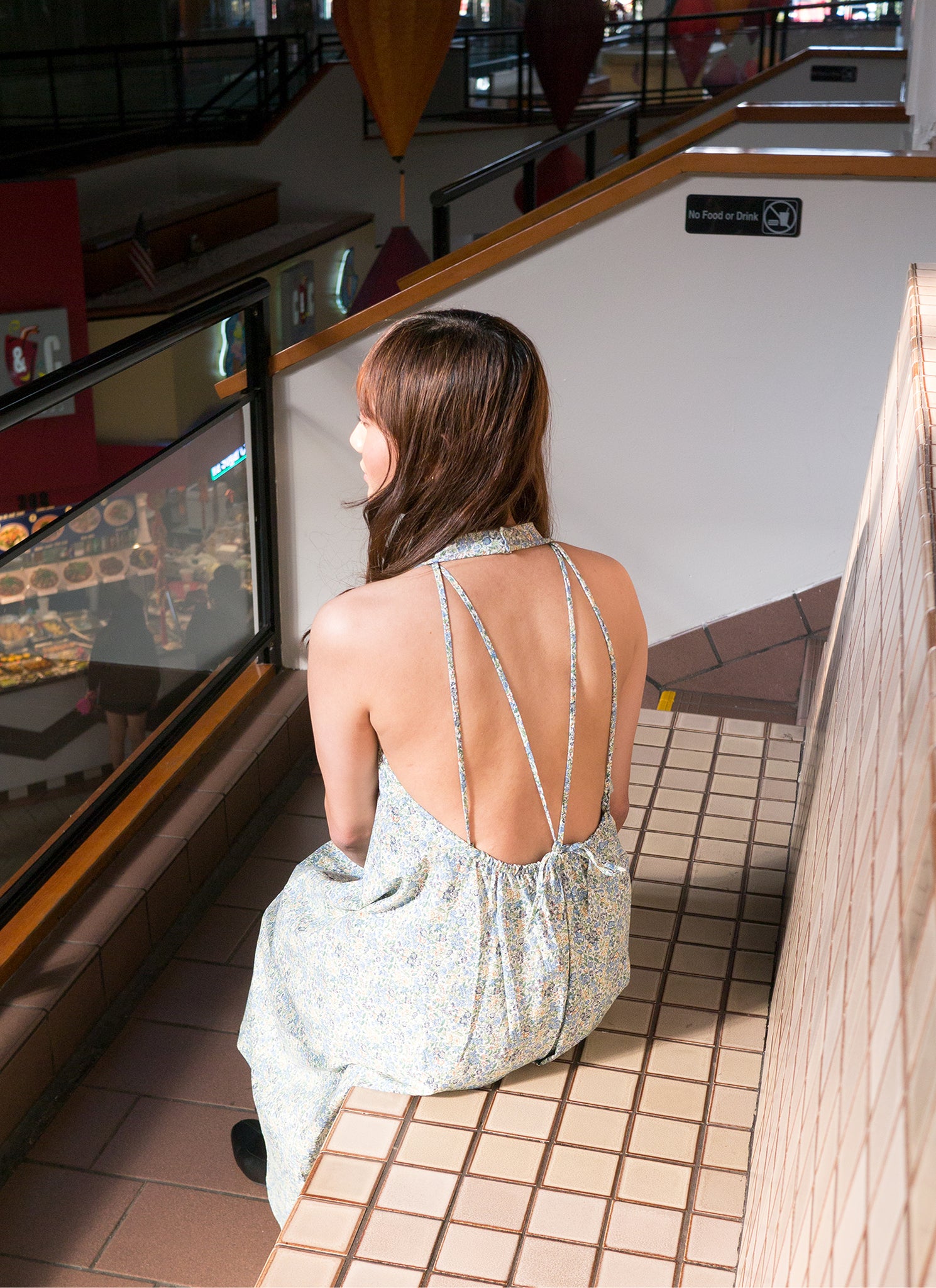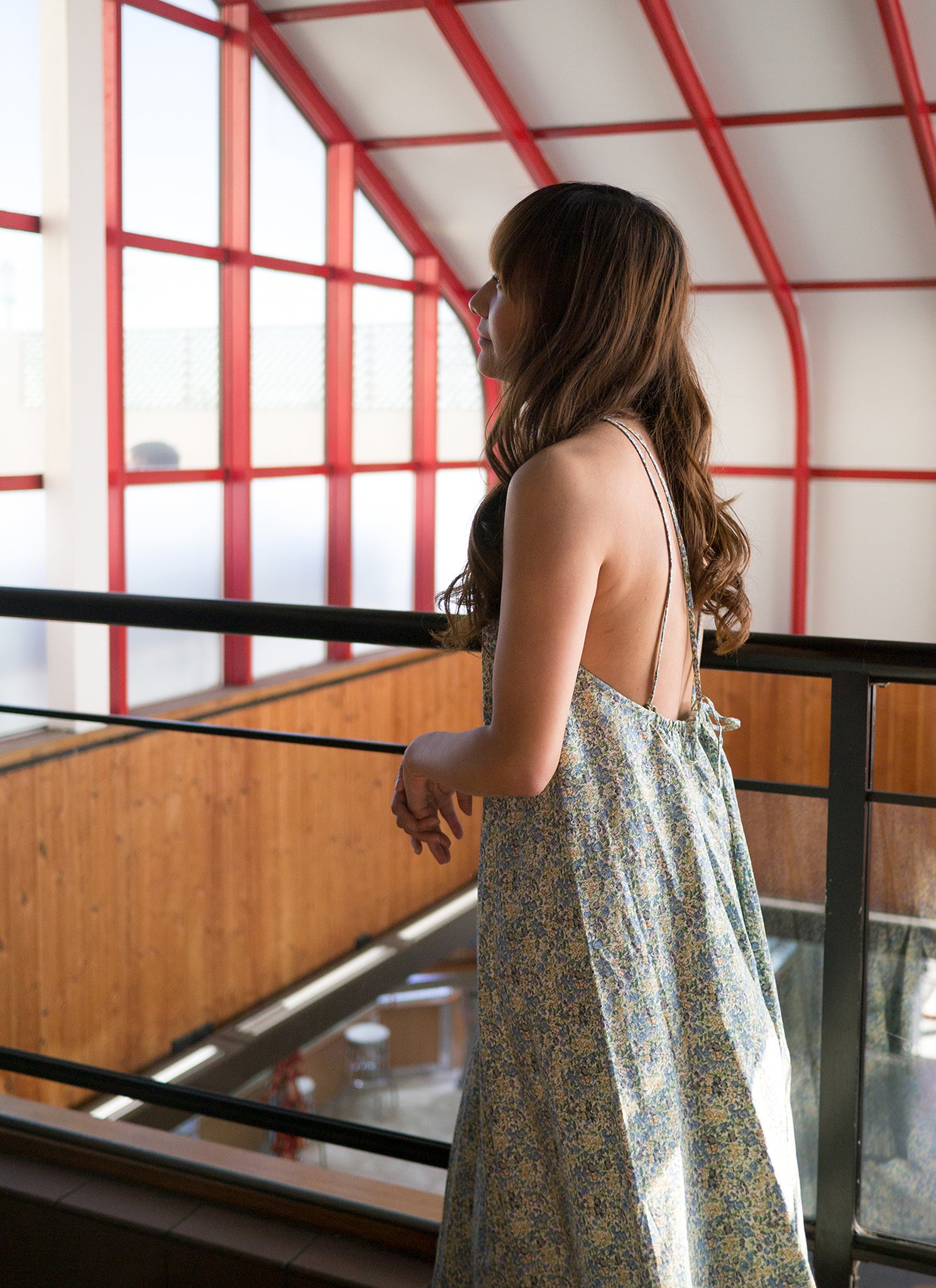 1 / 13
Web Exclusive
Needle Halter Print Dress w/ Removable Straps
Xuyến Chi
$320 —
Sleeveless halter-style dress with removable and adjustable back straps. This dress can be worn by itself, or as an overall, thrown over a t-shirt, or a long-sleeve body suit. Features a low back, button enclosure at the neck and elastic at the center mid waist line. This is a one-piece fabric construction with a center back seam for a flattering fit. True to size.
Deadstock fabric sourced from the local fabric market in Saigon. The floral series is small-batched made.
Care
Each piece is finished with a handcrafted blind stitch. If you choose to machine wash, please remove any other garments with hooks/clasps that could snag on the stitch. Machine wash cold delicate and machine dry. You can also dry clean or use at-home dry cleaning sheets.

For best care for the garment, and for the environment, we recommend hand wash cold and air dry.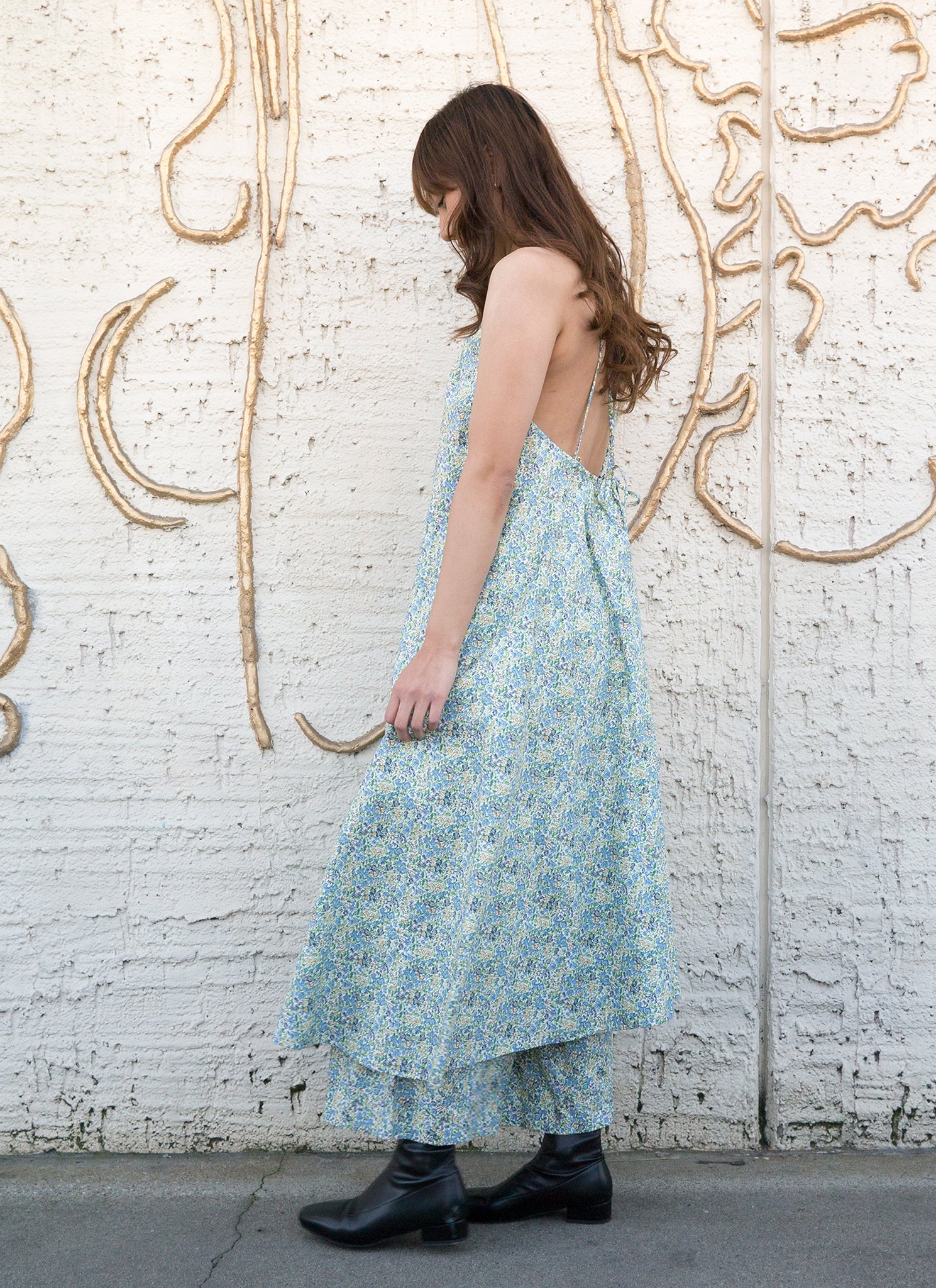 Craft
Each garment is designed and produced in our studio in Ho Chi Minh City, Vietnam. Features a handcrafted blind stitch at its openings.