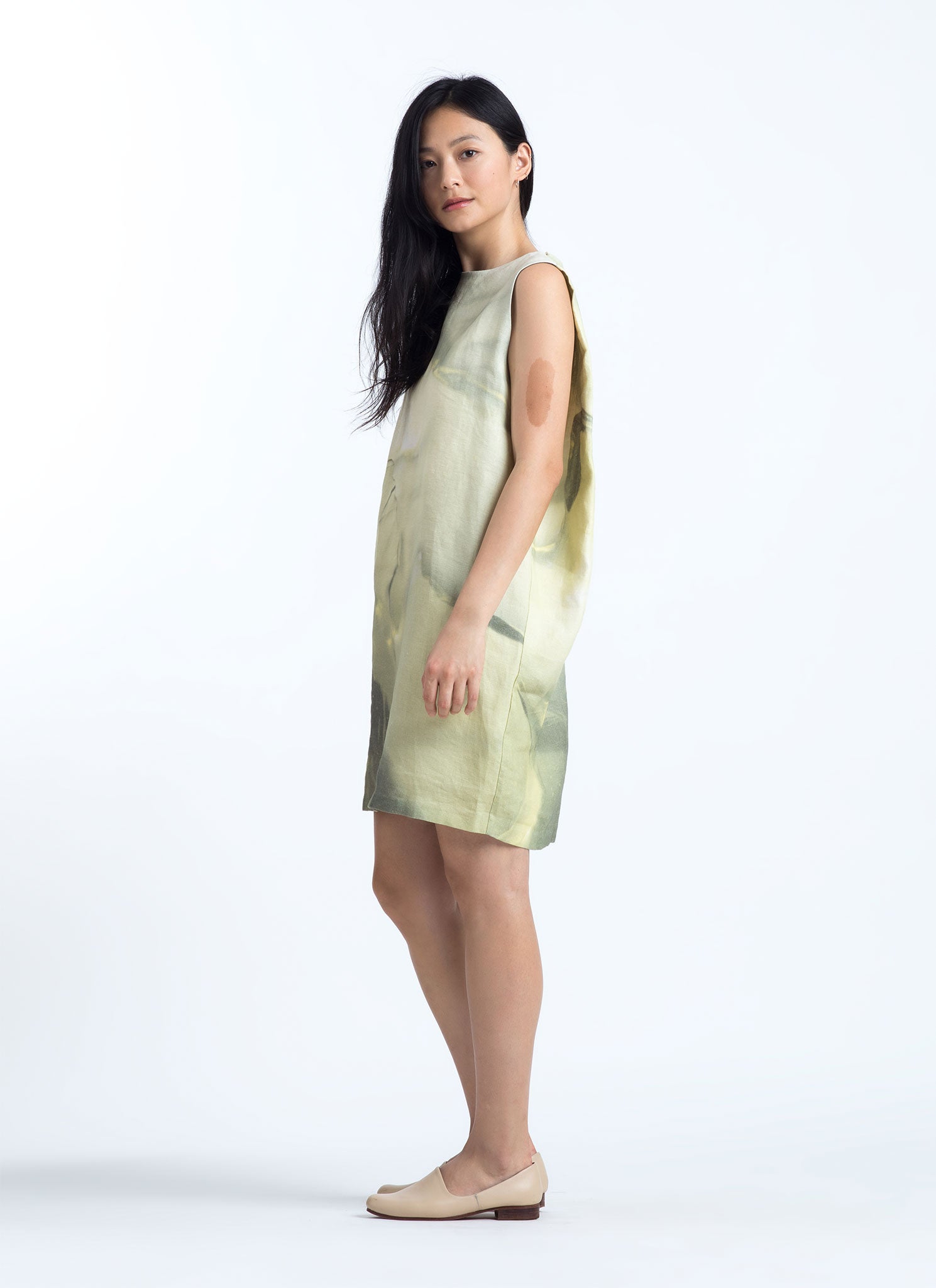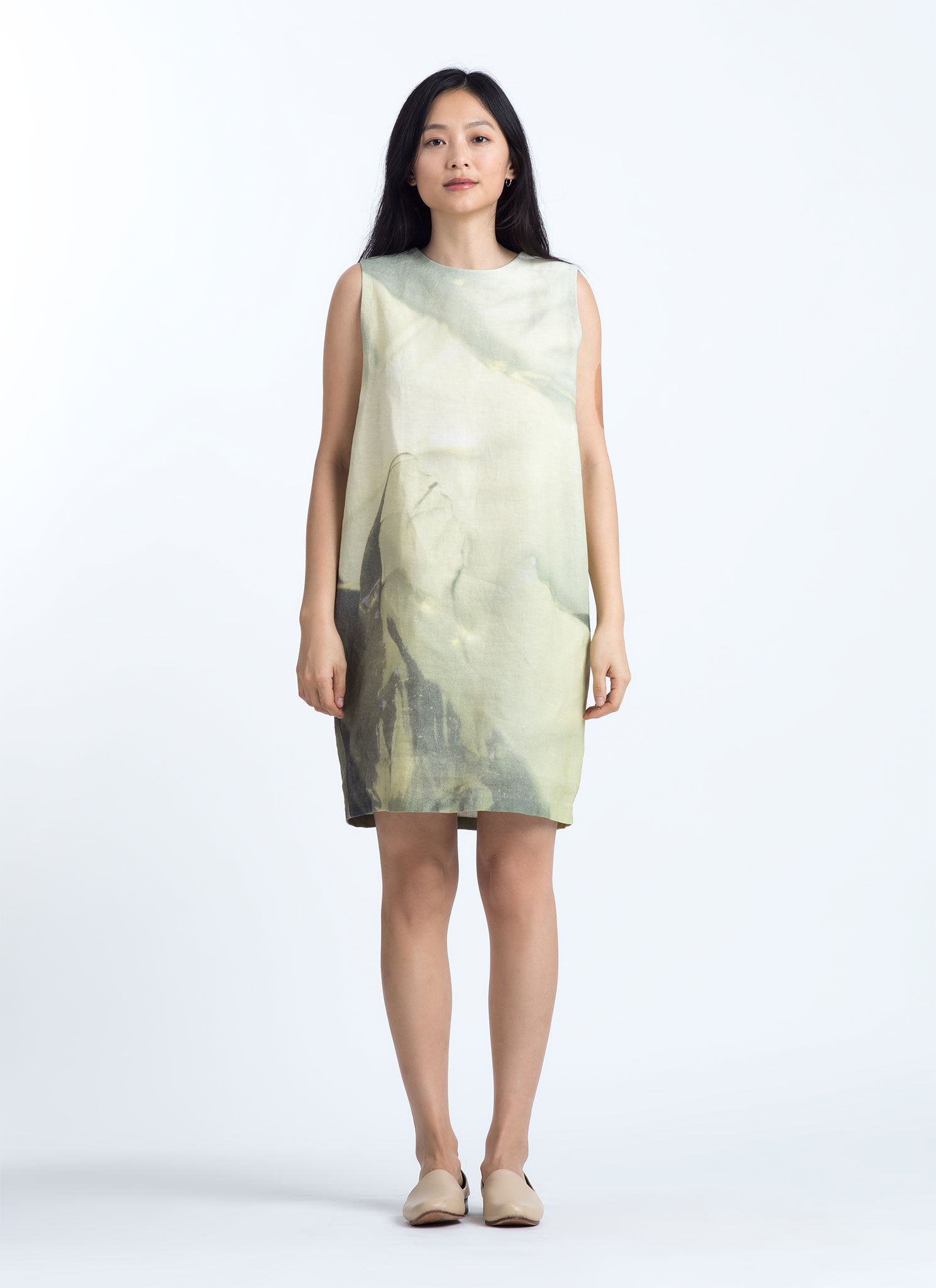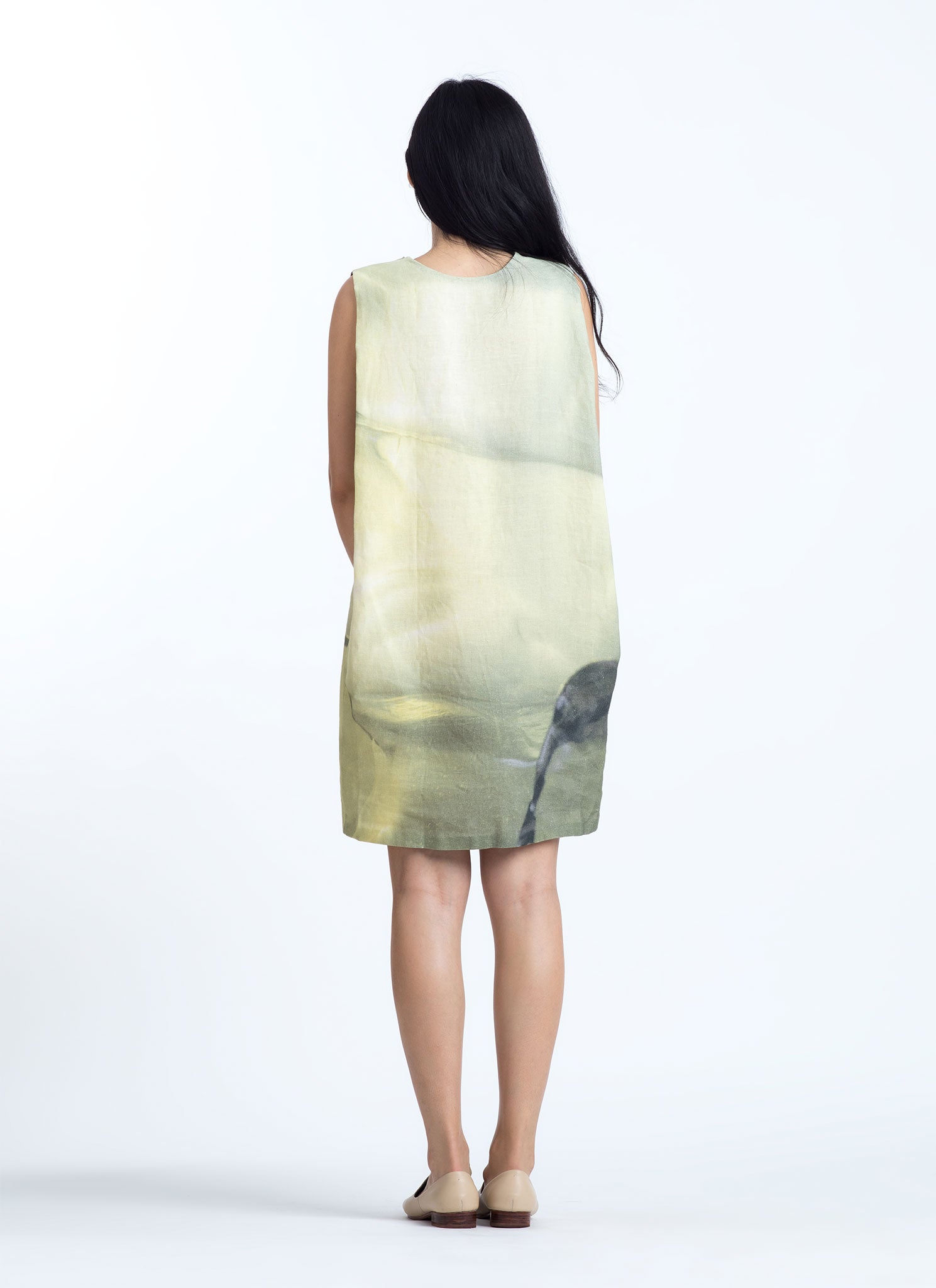 1 / 4
Pupal Sleeveless Print Dress
Kén Tơ
$380 —
Sleeveless printed silk dress features a round high neck, hidden zippers on the shoulders. Dropped arm hole extends toward the back, creating a pleated side drape.
The print we designed is inspired by gelatin created by the red algae. The algae is collected in the oceans near central Vietnam and used in making a type of Chè, a Vietnamese dessert. Algae is a vital presence in our oceans for both producing oxygen and as a source of food for marine life.
Model
Model is 5'8"
wearing size small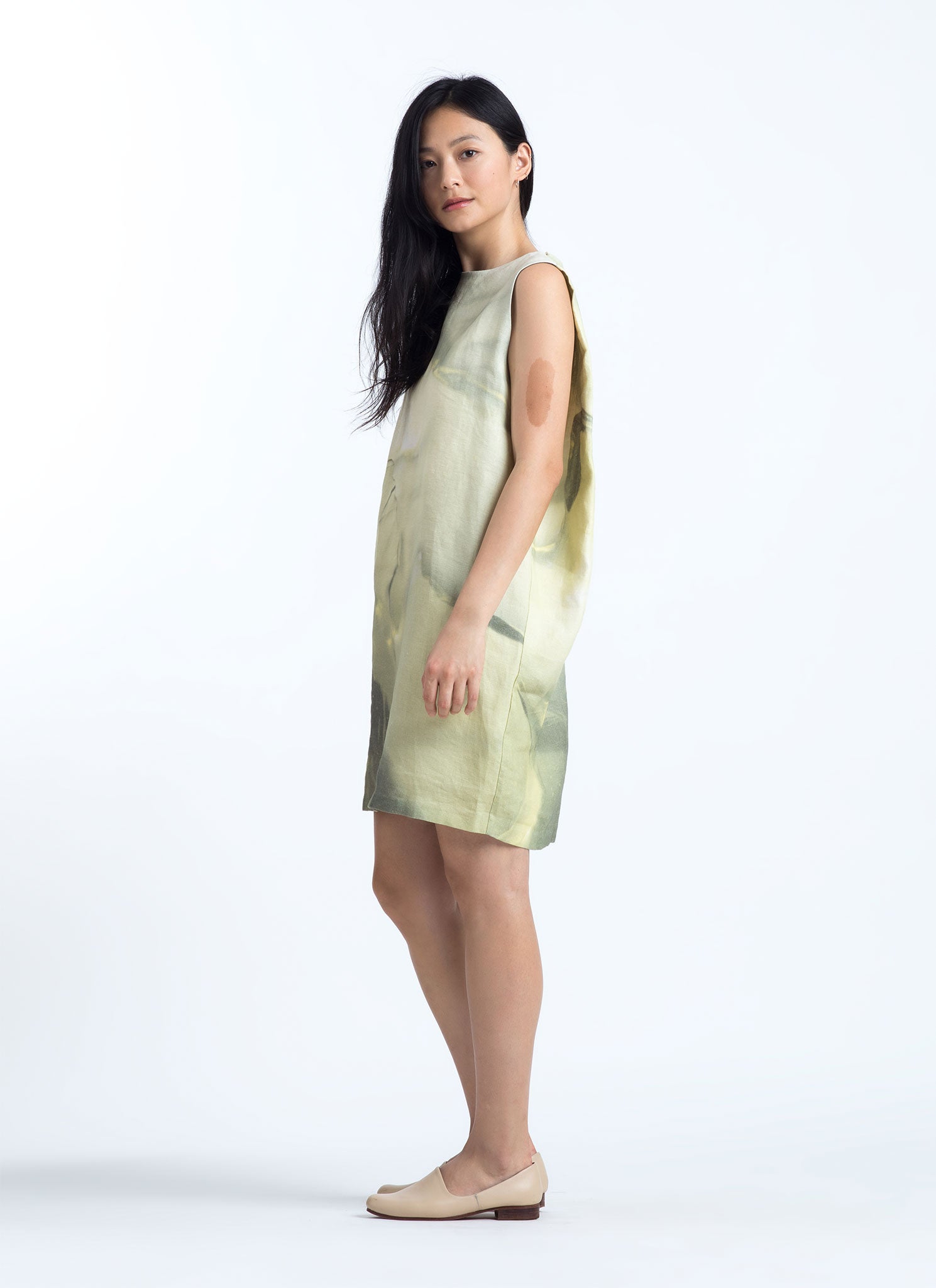 Craft
Each garment is designed and produced in our studio in Ho Chi Minh City, Vietnam. Features a handcrafted blind stitch at its openings. Details and variations in these natural fibers make this garment entirely unique.