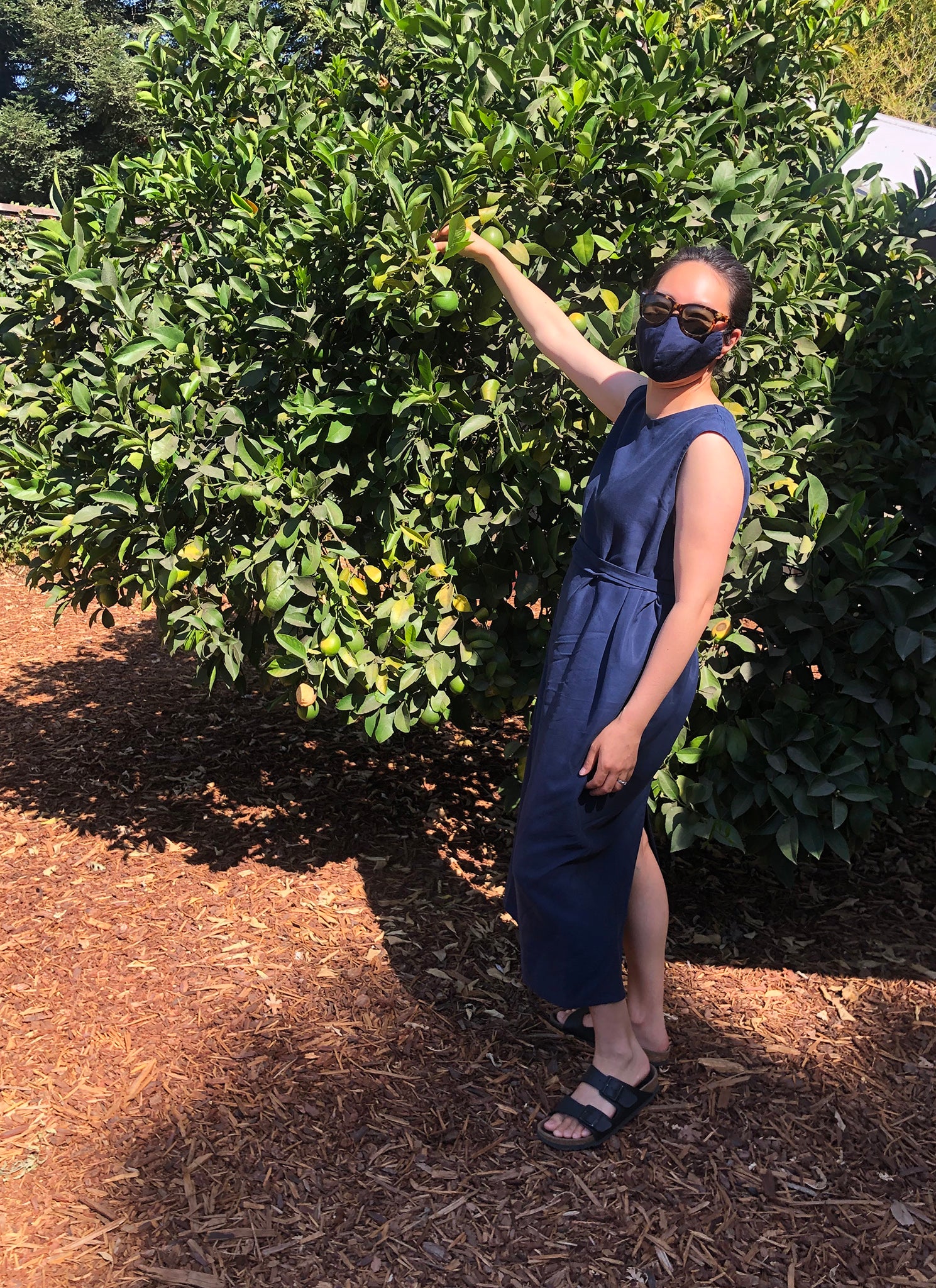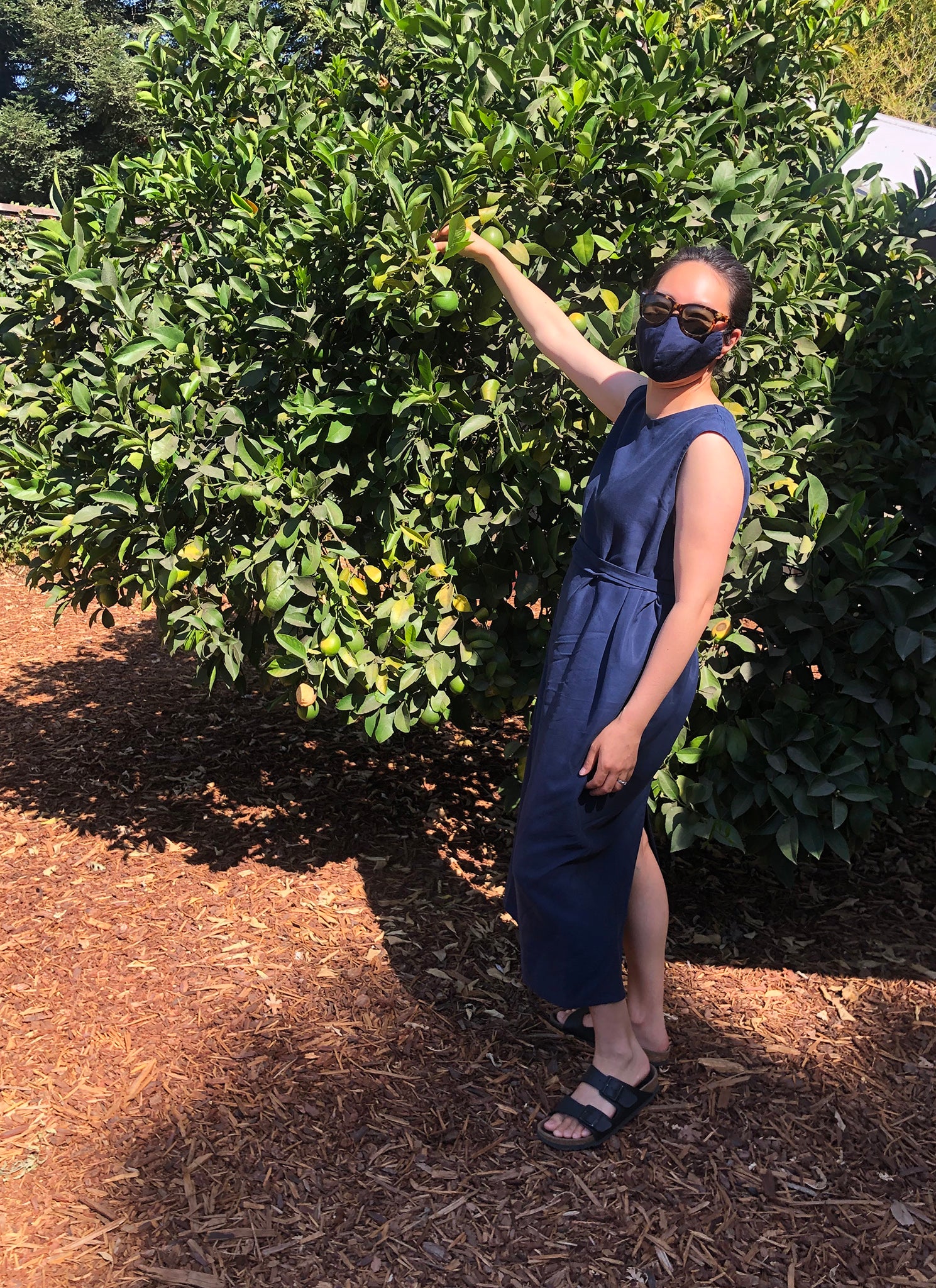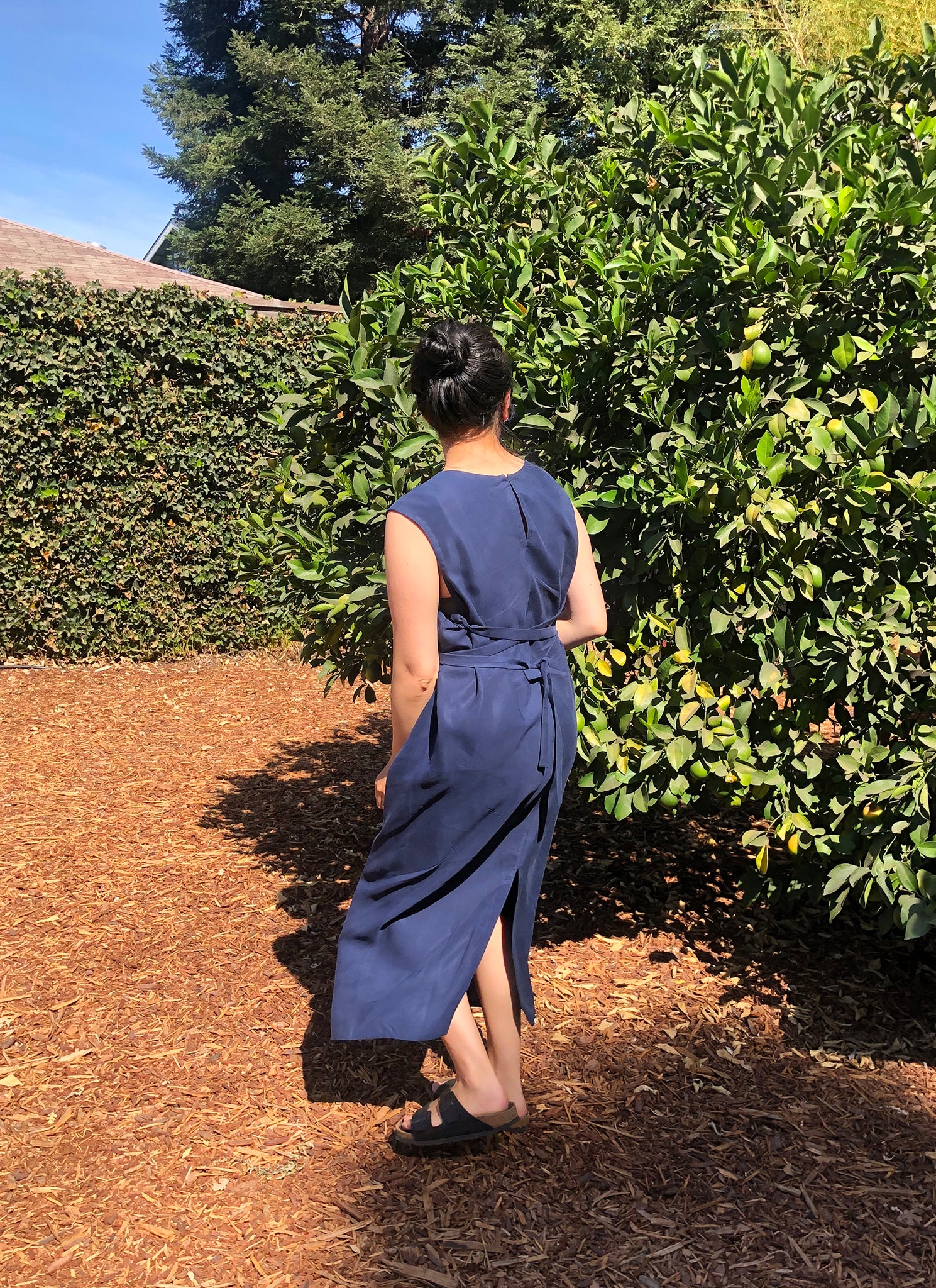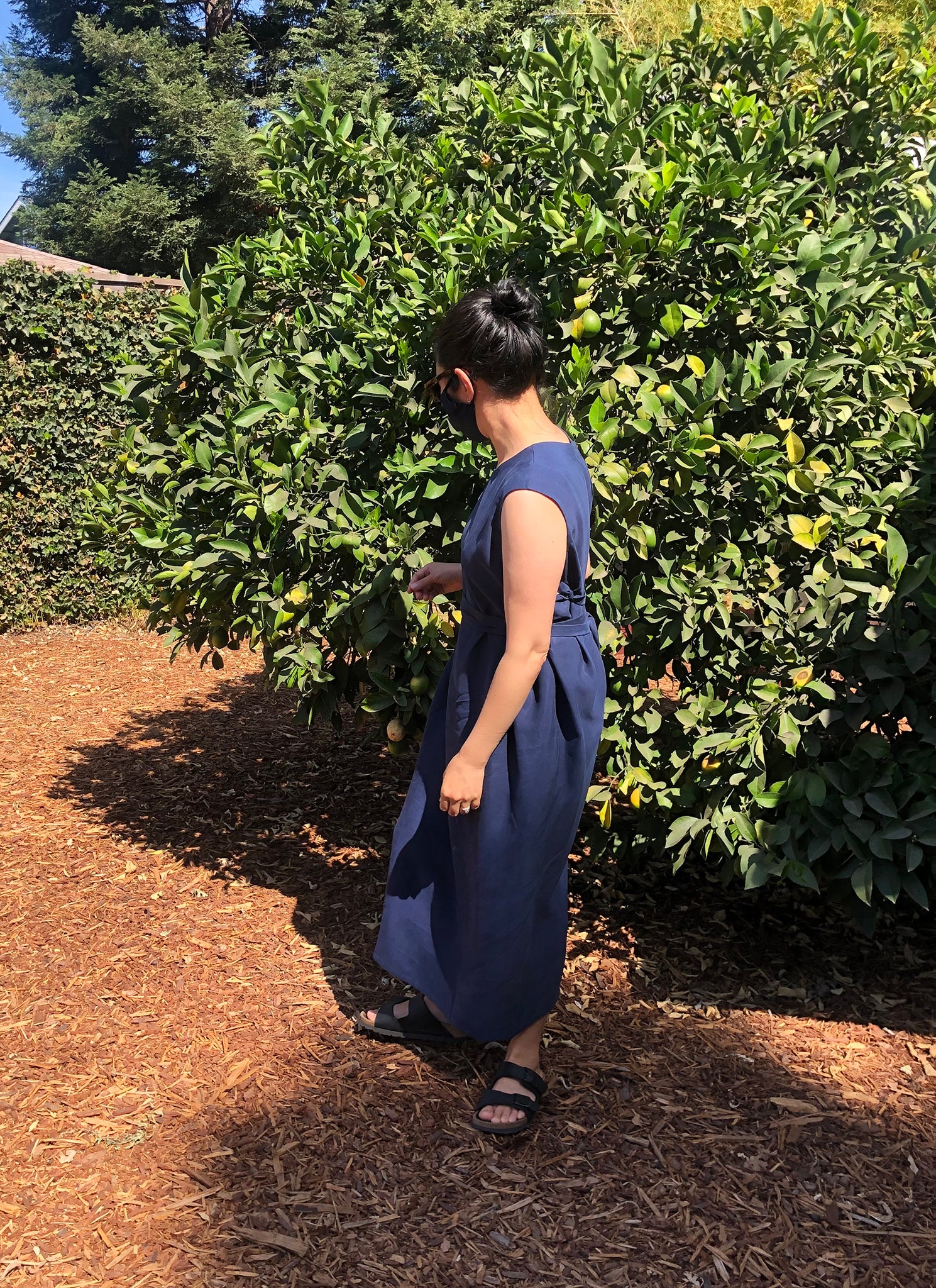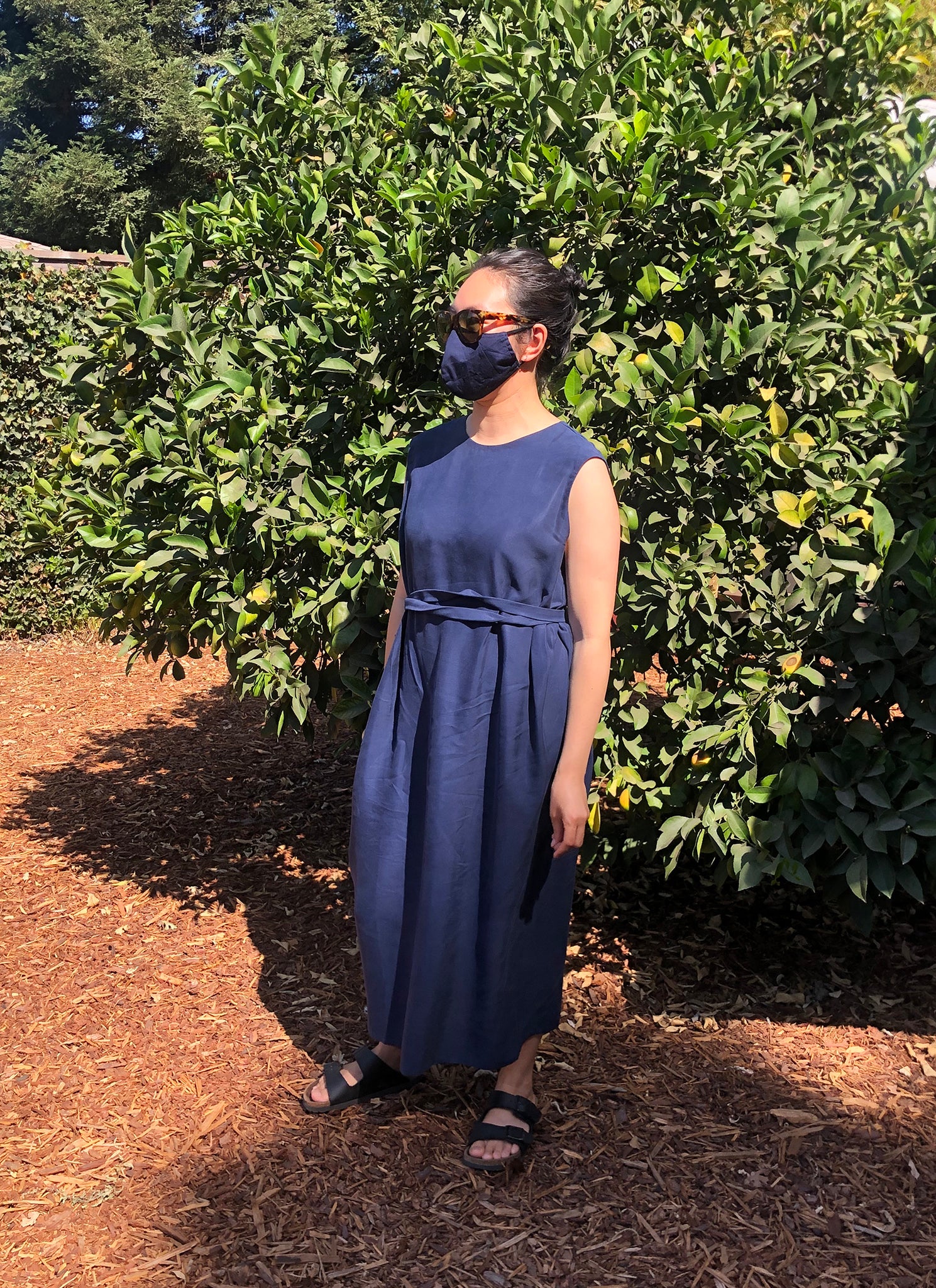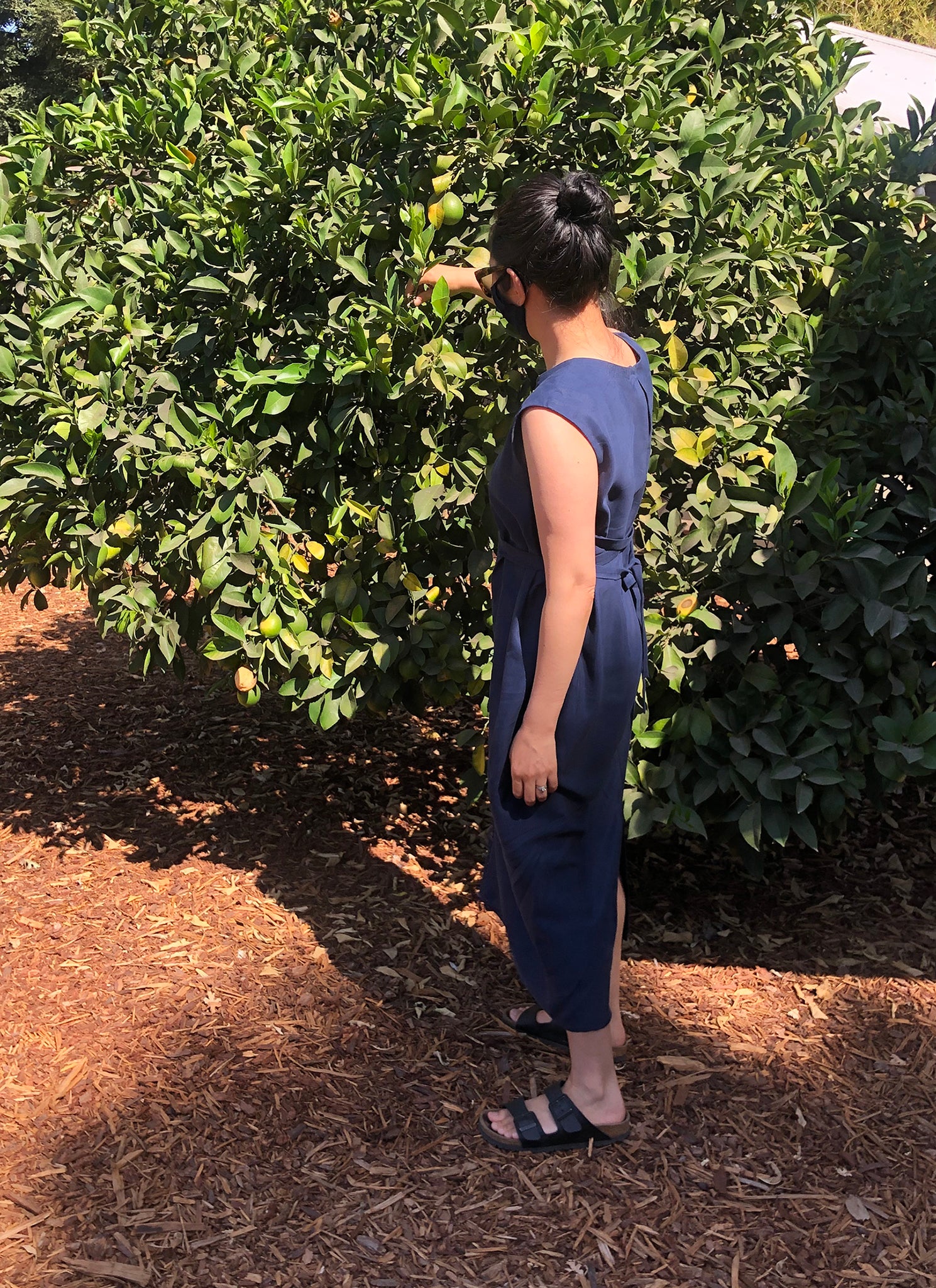 1 / 5
Sài Sleeveless Side Tie Dress
Sài
$360 —
Sleeveless midi-length dress, with dropped armholes similar to the Dill High Collar Dress. Features a removable handsewn tie that loops through two handbraided interior loops to stay fix. There are four ways to wear the Sài dress: (1) wear the strings loose for a loose fit (2) wrap the tie in the front center or front side only (3) wrap the tie in the back center only, or (4) wrap around the entire waist for a more cinched fit. The back hem line features a center split.
Material
91% Rayon
9% Polyester
Model
Models are 4'11"
wearing size x-small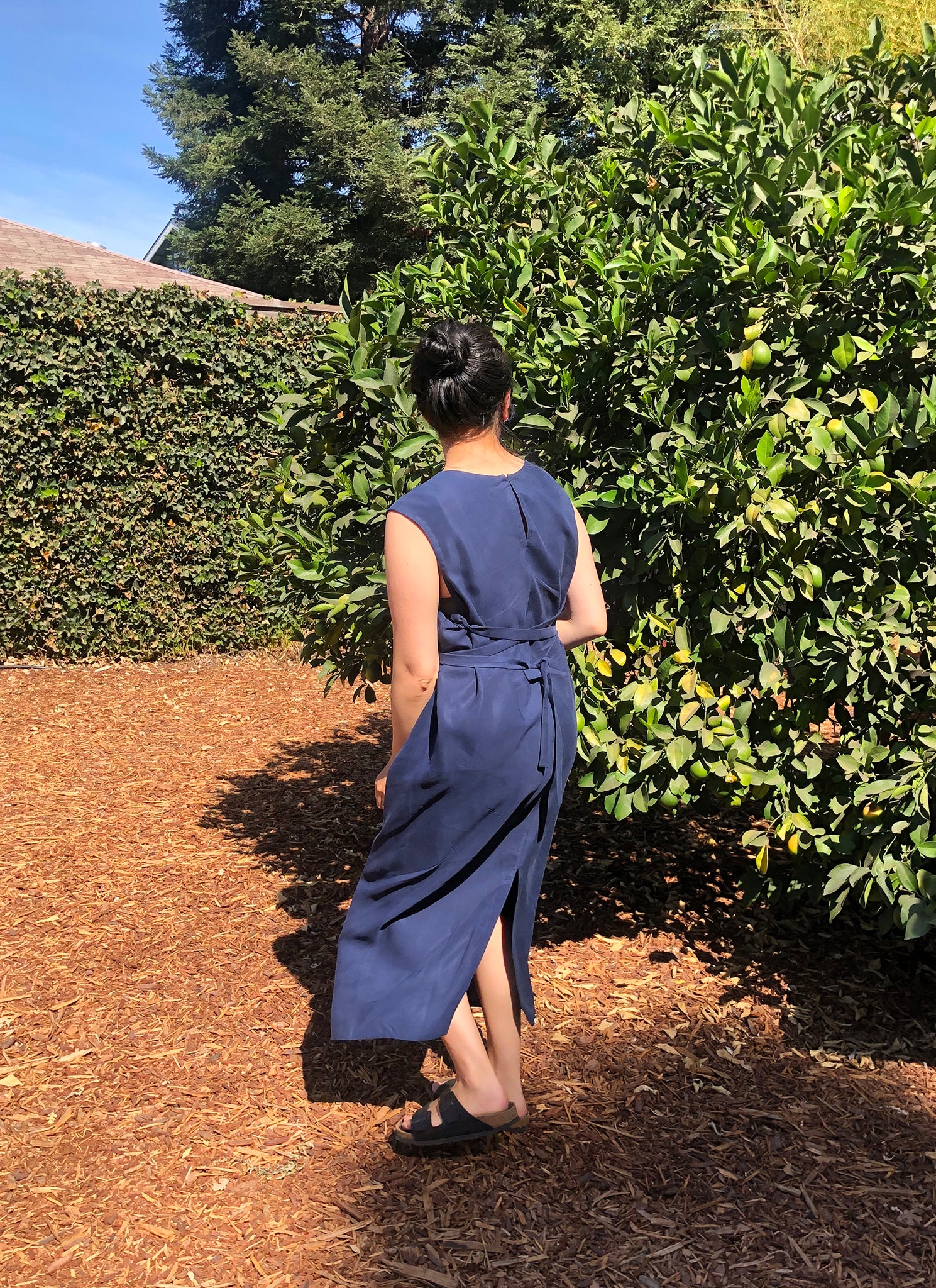 Craft
Each garment is designed and produced in our studio in Ho Chi Minh City, Vietnam. Features a handcrafted blind stitch at its openings.