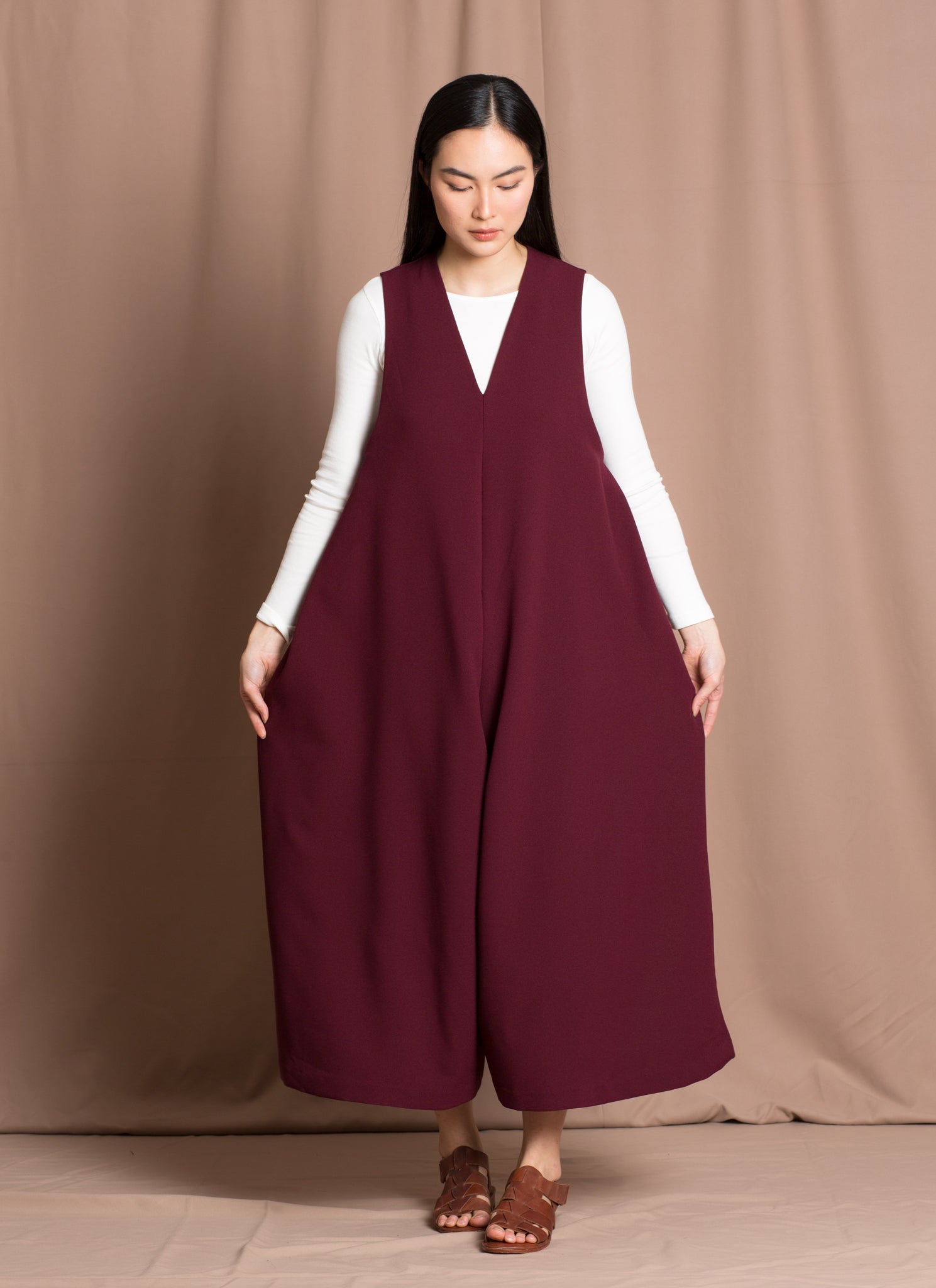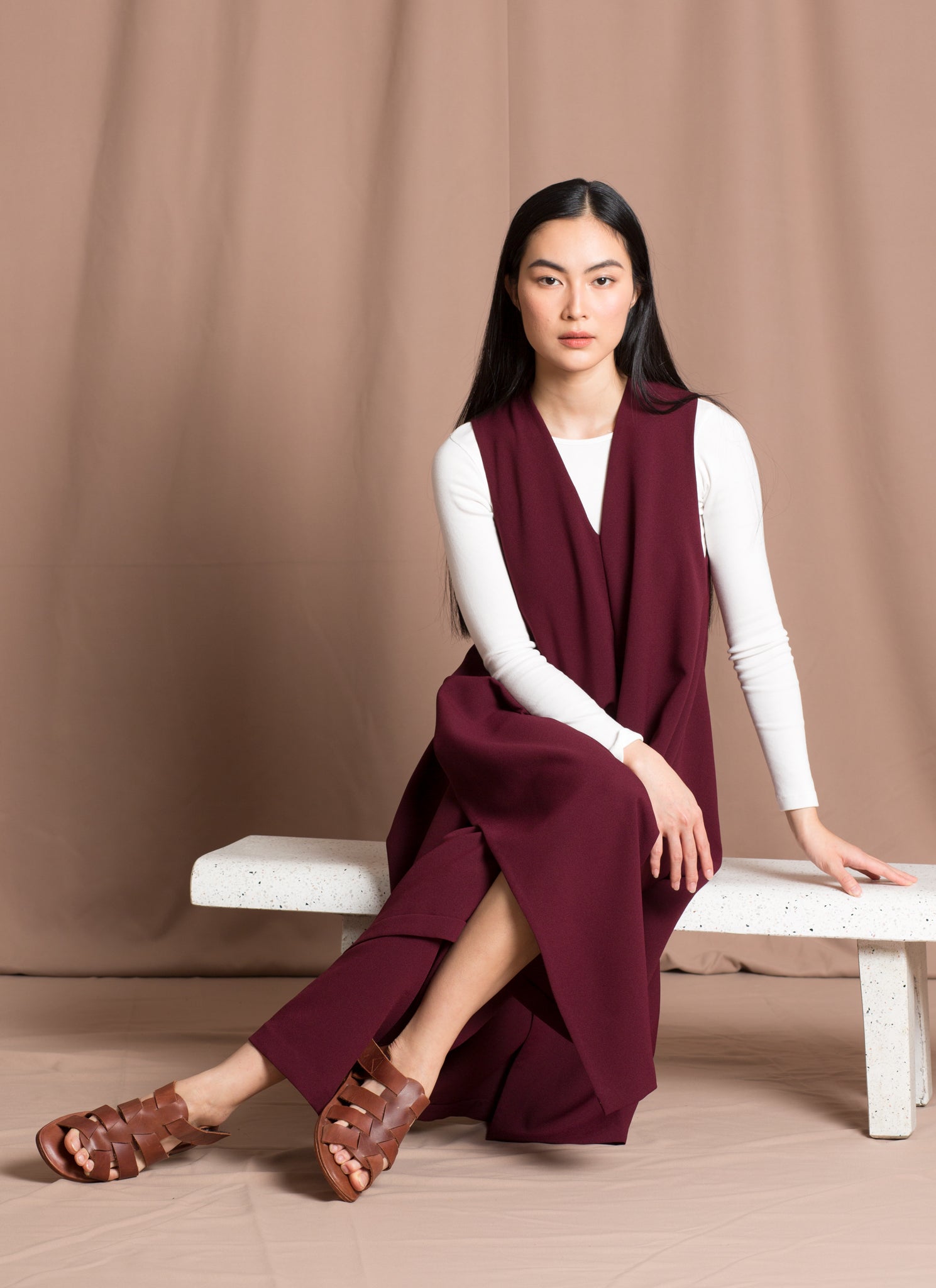 1 / 13
Sans Sleeveless V Neck Layered Pocket Onesie
Tứ Phiến
$380 —
Elegantly draped jumpsuit with a minimal and modern silhouette. Features a wider shoulder, v-neck, center back seam zipper enclosure, and a flared wide pant with an overlapping front with side splits. Relaxed fit.
Interested in a pre-order? Email online@kaarem.com to order.
Material
100% Polyester Crepe
Fit
True to size at the shoulder, loose body
Size Chart
Model
Models are 5'7" and 5'8"
wearing size small
Care
Each piece is finished with a handcrafted blind stitch. If you choose to machine wash, please remove any other garments with hooks/clasps that could snag on the stitch. Machine wash cold delicate and machine dry. You can also dry clean or use at-home dry cleaning sheets.
For best care for the garment, and for the environment, we recommend hand wash cold and air dry.
Craft
Each garment is designed and produced in our studio in Ho Chi Minh City, Vietnam. Features a handcrafted blind stitch at its openings.