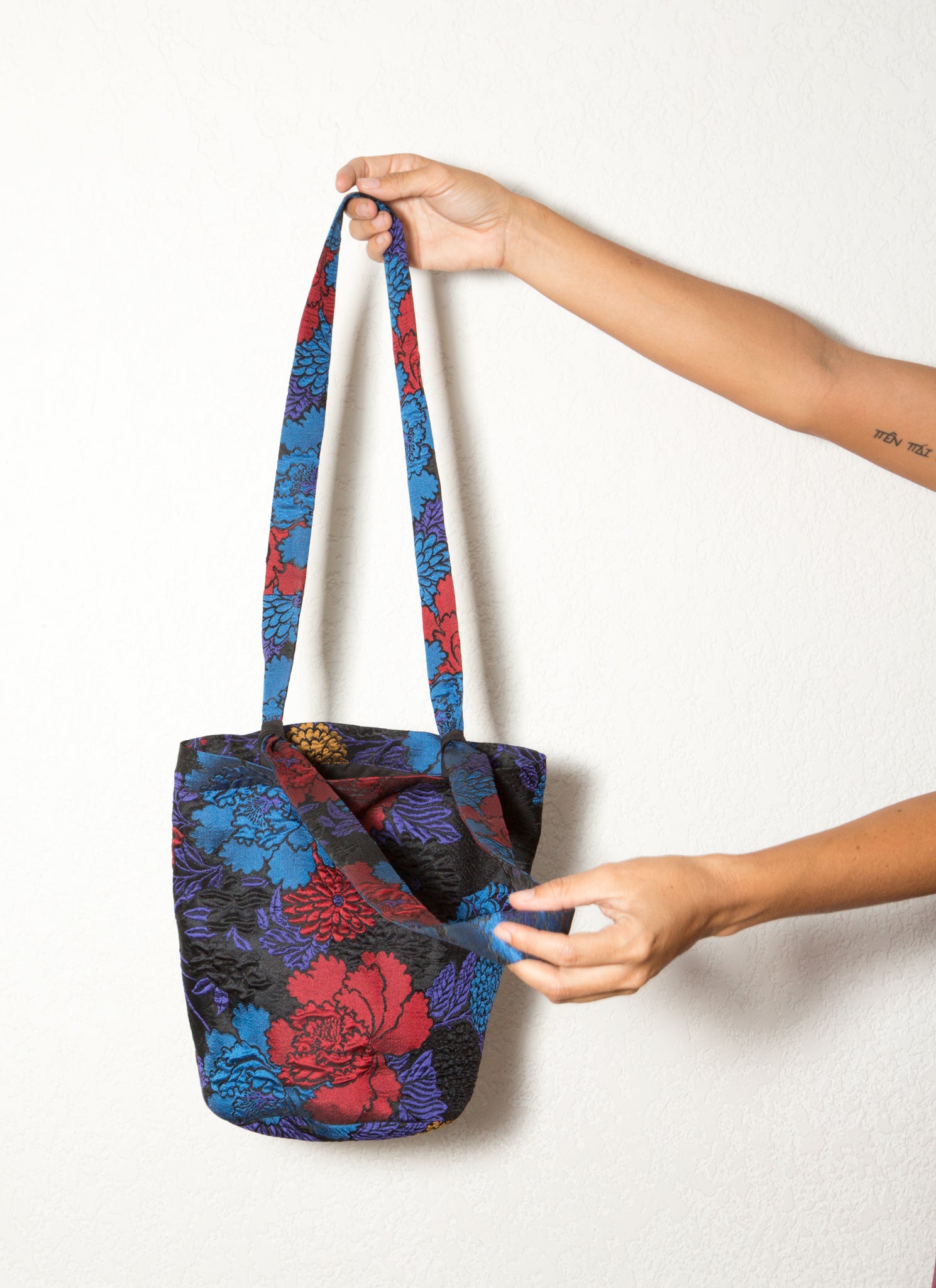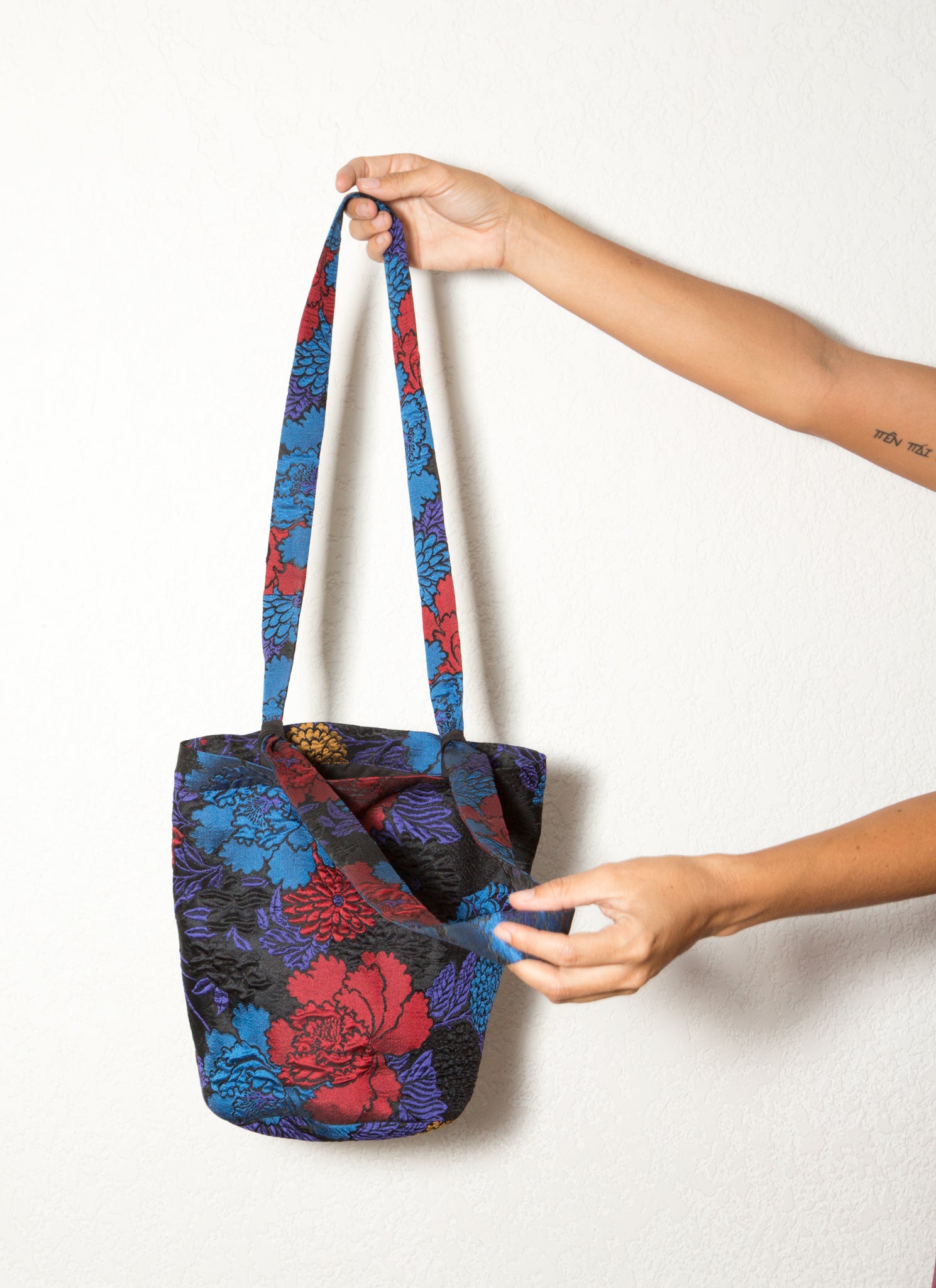 1 / 8
Web Exclusive
Song Song Round Bucket Bag w/ Looping Straps
Song Song
$95 —
With a long strap, you can adjust it to your needs. Wear across the body, shortened to fit or tied to use as a handbag. Features fabric loops where the straps goes through and can be cinched to close and open. Base is a circular round shape. Interior pockets include one with a zipper and one without. Fully lined.

Designed and produced with care by our Saigon studio team, these bags are made in small batches and available in limited quantity.

Focused on details, construction and craft, the pieces are made with the Kaarem philosophy and techniques. Extra care is placed on each piece, finished by hand, using the blind stitch method in our in-house production studio.
Available for pre-order. Ships in 8-10 weeks.

Material
100% Polyester
Lining: 100% Polyester
Measure
One Size:
Bag Dimension 16.5cm x 24cm,
Adjustable Strap Length 60cm
Care
We like our clothes handwashed (the environment and energy will like it too), but you can also machine wash delicate and cold. Please be careful not to add other garments with hooks/clasps that may snag on the handcrafted finishing. A little steaming or ironing if necessary.
Craft
Each garment is designed and produced in our studio in Ho Chi Minh City, Vietnam. Features a handcrafted blind stitch at its openings.