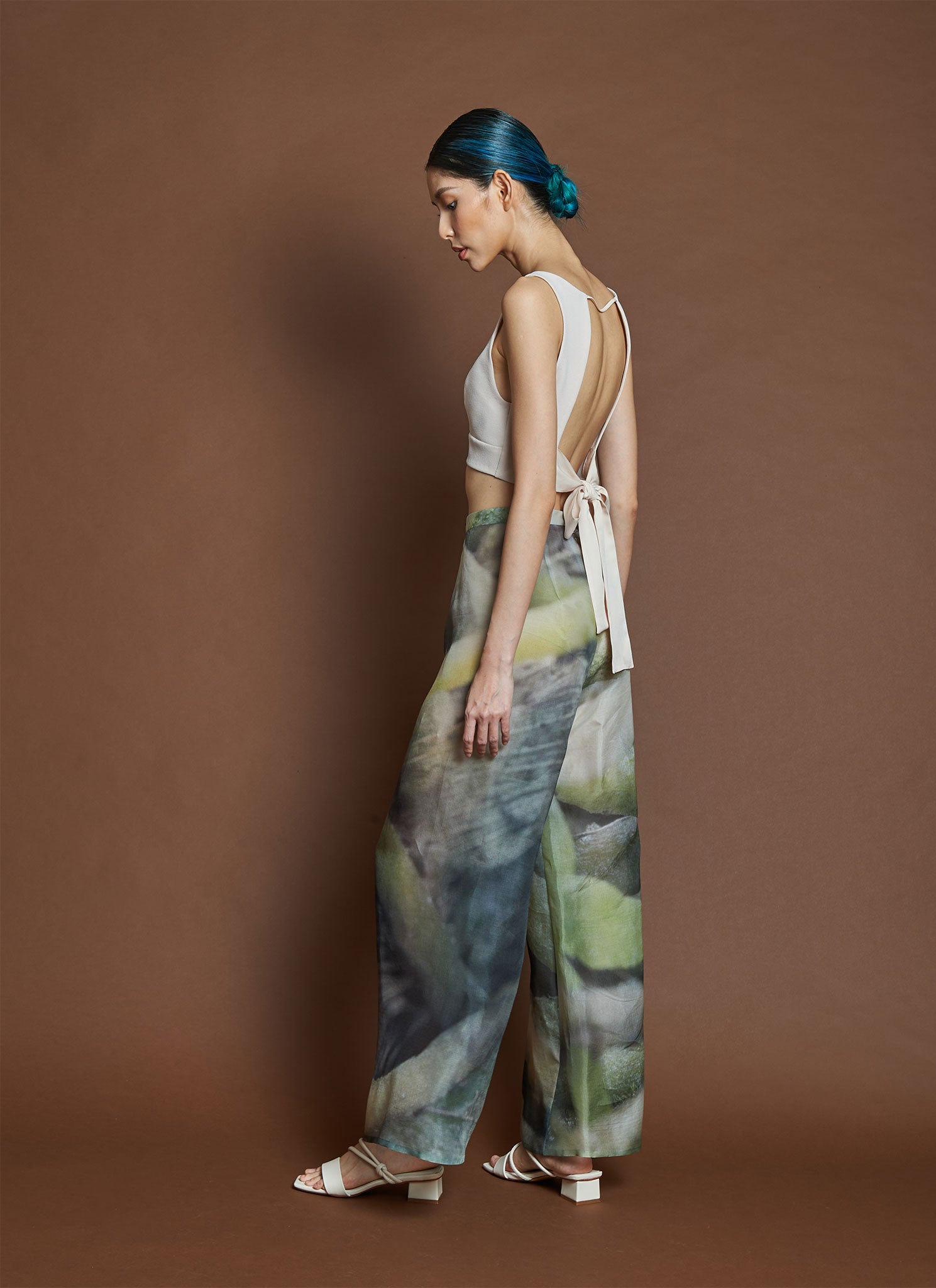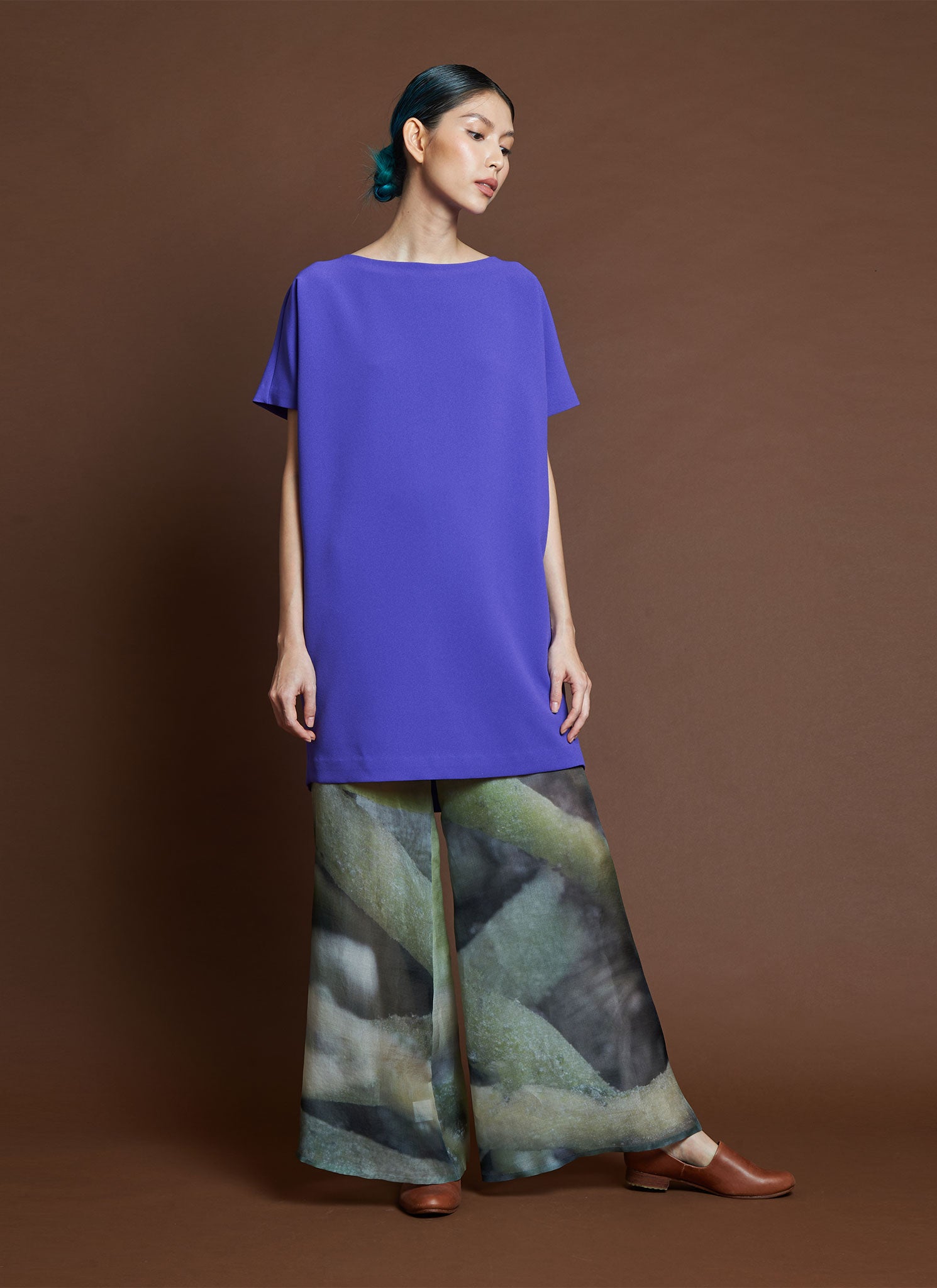 1 / 11
Song Tu Wide Leg Printed Organza Silk Pant
Song Tu
$480 —
High-waisted, wide leg pant in our custom sheer printed roots organza silk. Pocketless for a minimal and sleek look at the hips. No seams on the sides for a flattering drape. Front zipper with clasp enclosure. Wear it with a briefs/bathing suit bottom, or leggings in the winter. Also, it's amazing to be styled and worn under a tunic, long button-up, or dress of all lengths. If in between sizes, size up for our high-waisted pants.
Floating in the air, like the orchid's roots, we entangle ourselves in complex networks of growth composed of both past and present. Drawing in strength from mist and air. Culturing ourselves out of our environment.

For 2023, we found inspiration from the orchid's roots in our studio garden. As we tender to our garden, the orchid plant is uprooted and displaced onto broken ceramics, where over time, its roots begin to grow and entangle itself around the object, making a new place, a new belonging. For our families who were uprooted as refugees, and by circumstance became part of the Vietnamese diaspora around the world, they too found themselves uprooted, and rooted again in new places, with a new sense of home, belonging and interconnectedness. Our orchid root print is of roots that will entangle upon one's body. We will continue to nurture, water, and tend to our roots, as we ever so growing and evolving.
Handstiched with a Vietnamese blind hem stitch.
Material
100% Organza Silk - Printed
Fit
High-waisted at the high waist - thus, we recommend sizing up, especially if you are in between sizes. Fit is similar to the Sam High-Waisted Pant and the Flute High-Waisted Wide Leg Pant.
Size Chart
Model
Model is 5'7"
wearing size small
Care
We recommend dry cleaning at-home or at a shop to keep the crisp of the silk organza. To soften the silk organza, machine wash cold on delicate, with no other hooks/clasps that could snag on the handcrafted blind hem stitch, and tumble dry low (if you don't tumble dry low, it will be very wrinkly).

The digital printing on the silk organza is using eco-friendly inks and "Stamp it Safe" system: (1) Formaldehyde-free* system (2) Products used in compliance with ZDHC, GOTS and bluesign® (3) Safe to use, safe to wear, safe to release.
Craft
Each garment is designed and produced in our studio in Ho Chi Minh City, Vietnam. Features a handcrafted blind stitch at its openings. Details and variations in these natural fibers make this garment entirely unique.