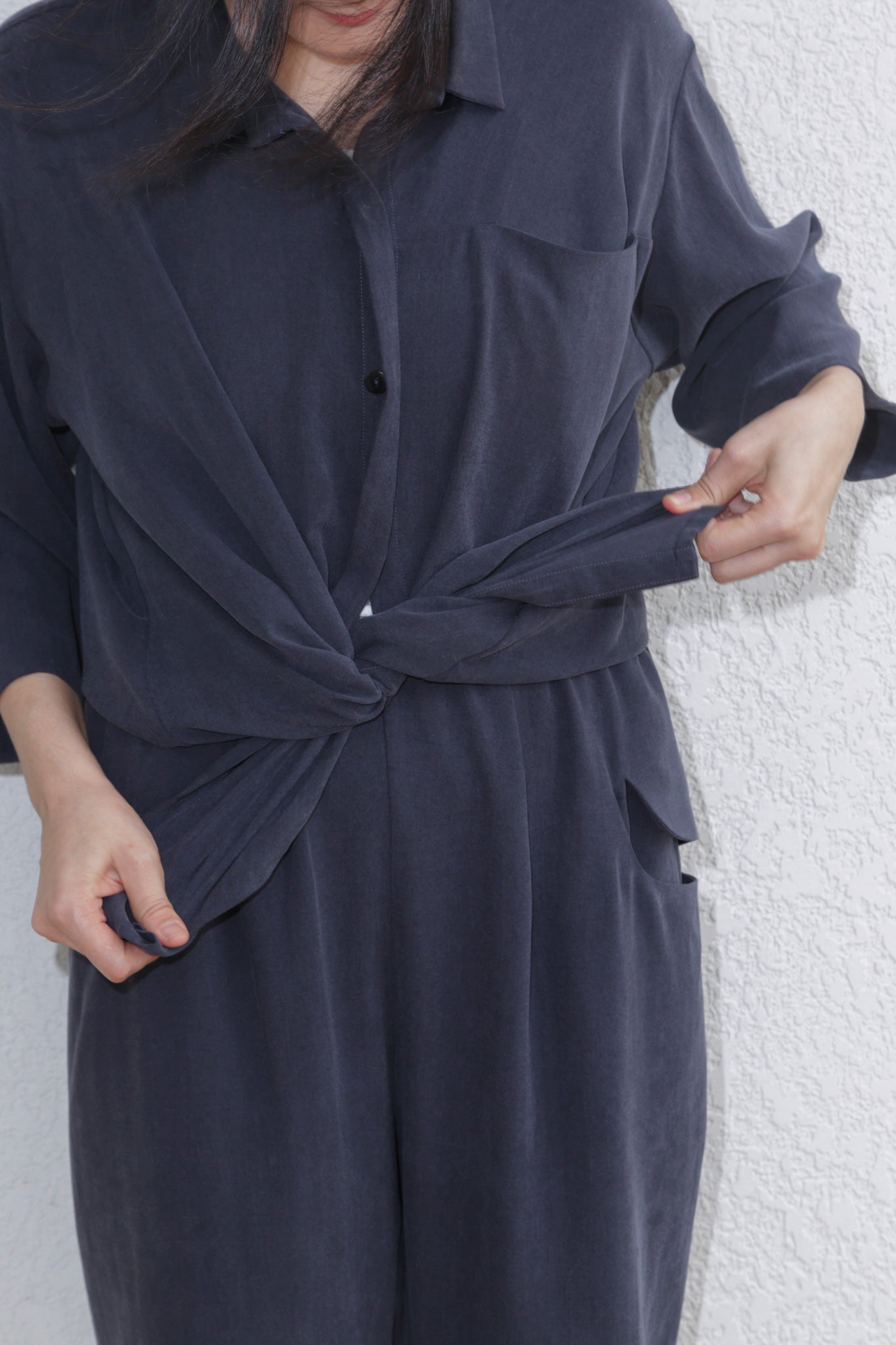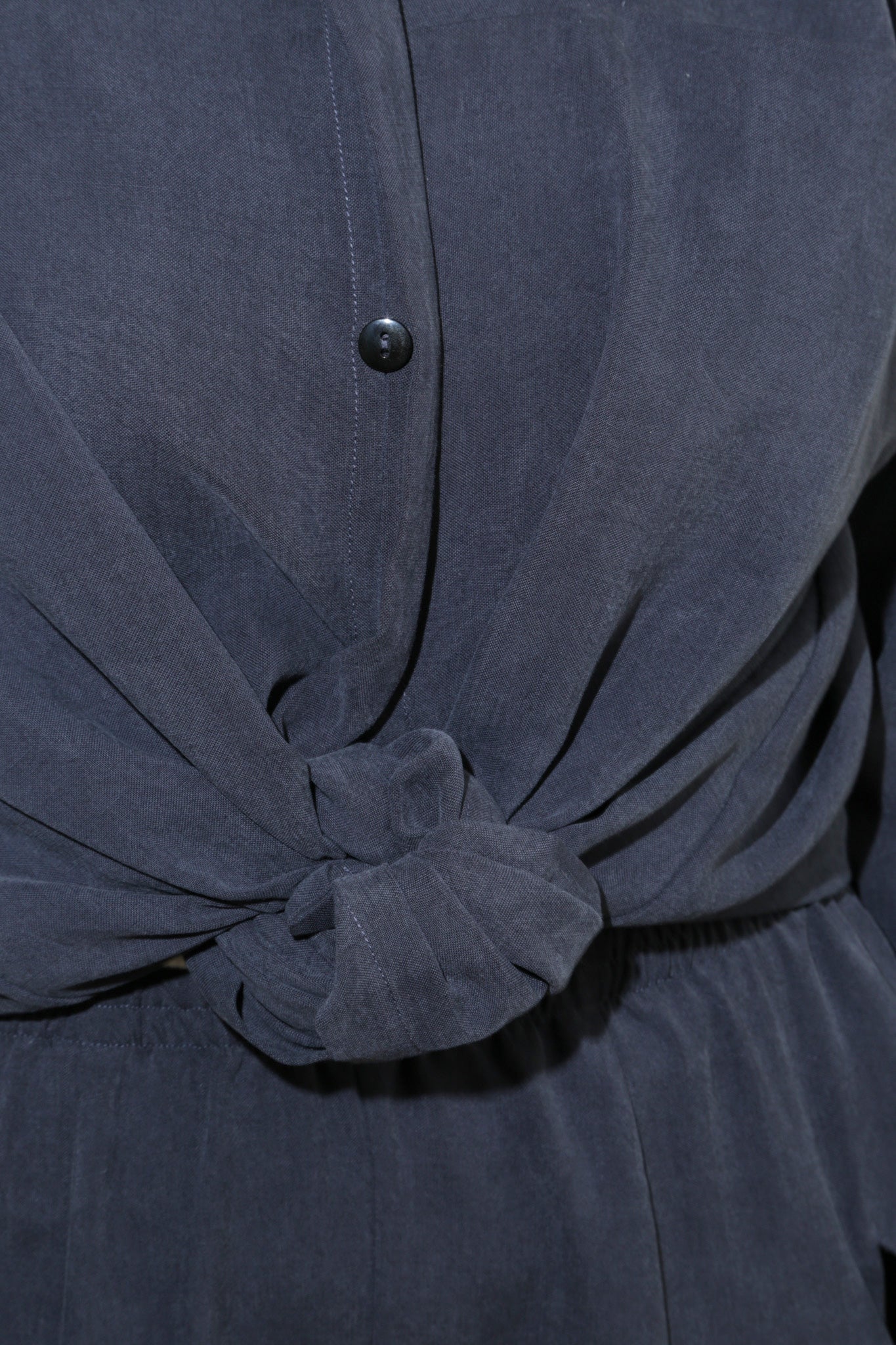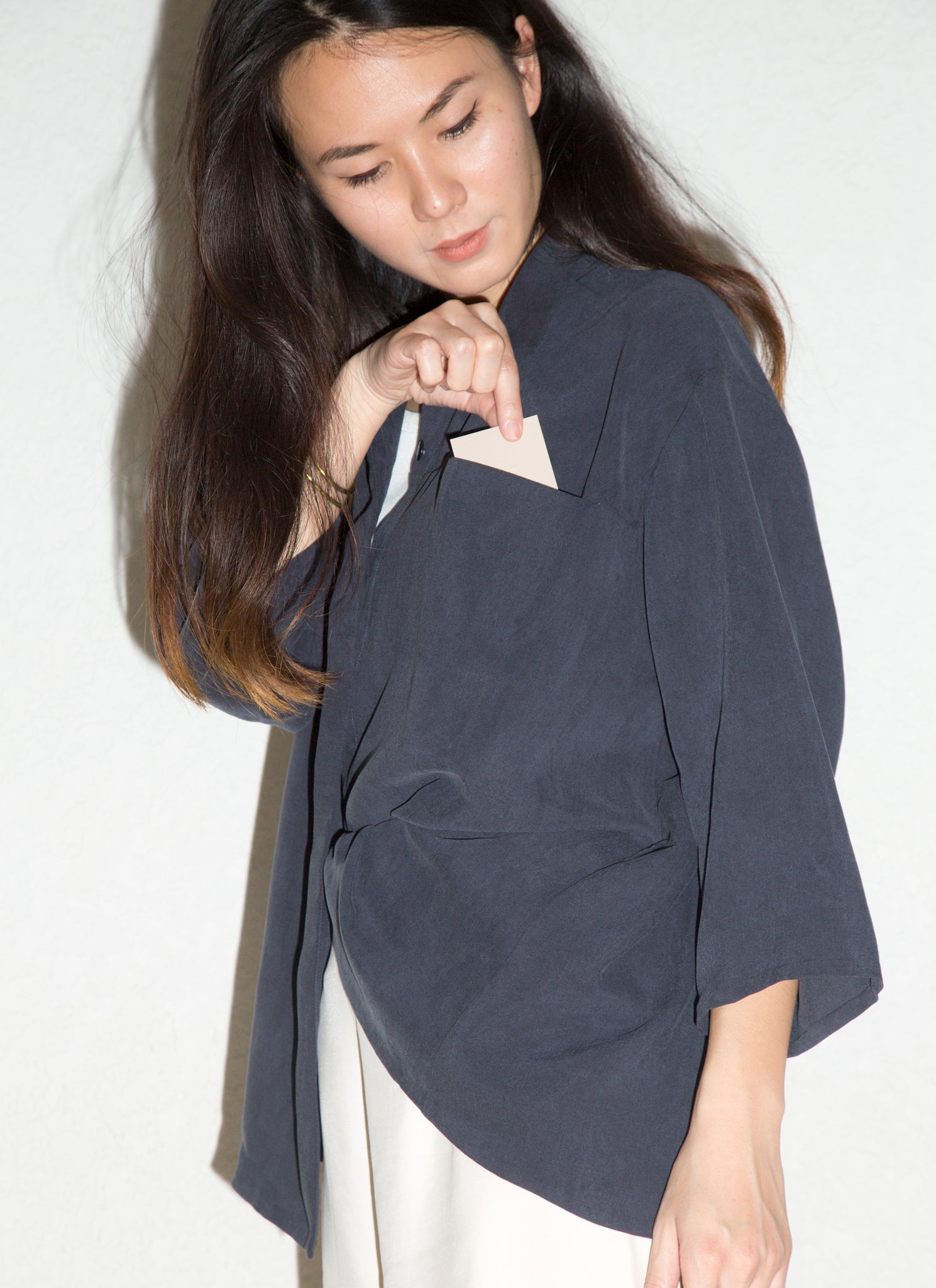 1 / 18
Sot 3/4 Sleeve Button-Up Pocket Shirt (Unisex)
Tuý
$200 —
Relaxed button-up shirt with a slightly cropped sleeve and a square collar. Features front placket and handsewn hidden button panels, and a front side seam pocket. Lightweight and super comfortable!
This is a unisex style and is LISTED as men's sizes XXS to XL in the size drop-down.
Women's XS = Men's XXS
Women's S = Men's XS
Women's M = Men's S
Women's L = Men's M
Women's XL = Men's L
Women's XXL = Men's XL
Read more about the inspiration behind the Sot shirt + a growing collection of friends #wearingkaarem. Click here.
Material
79% Tencel
21% Linen
Model
Model is 5'6"
wearing size XS mens
Care
Each piece is finished with a handcrafted blind stitch. If you choose to machine wash, please remove any other garments with hooks/clasps that could snag on the stitch. Machine wash cold delicate and machine dry. You can also dry clean or use at-home dry cleaning sheets.

For best care for the garment, and for the environment, we recommend hand wash cold and air dry.
Craft
Each garment is designed and produced in our studio in Ho Chi Minh City, Vietnam. Features a handcrafted blind stitch at its openings. Details and variations in these natural fibers make this garment entirely unique.
Collection
Our men's collection has arrived. Designed unisex, from men's sizing XXS to XL (women's XS to XXL).