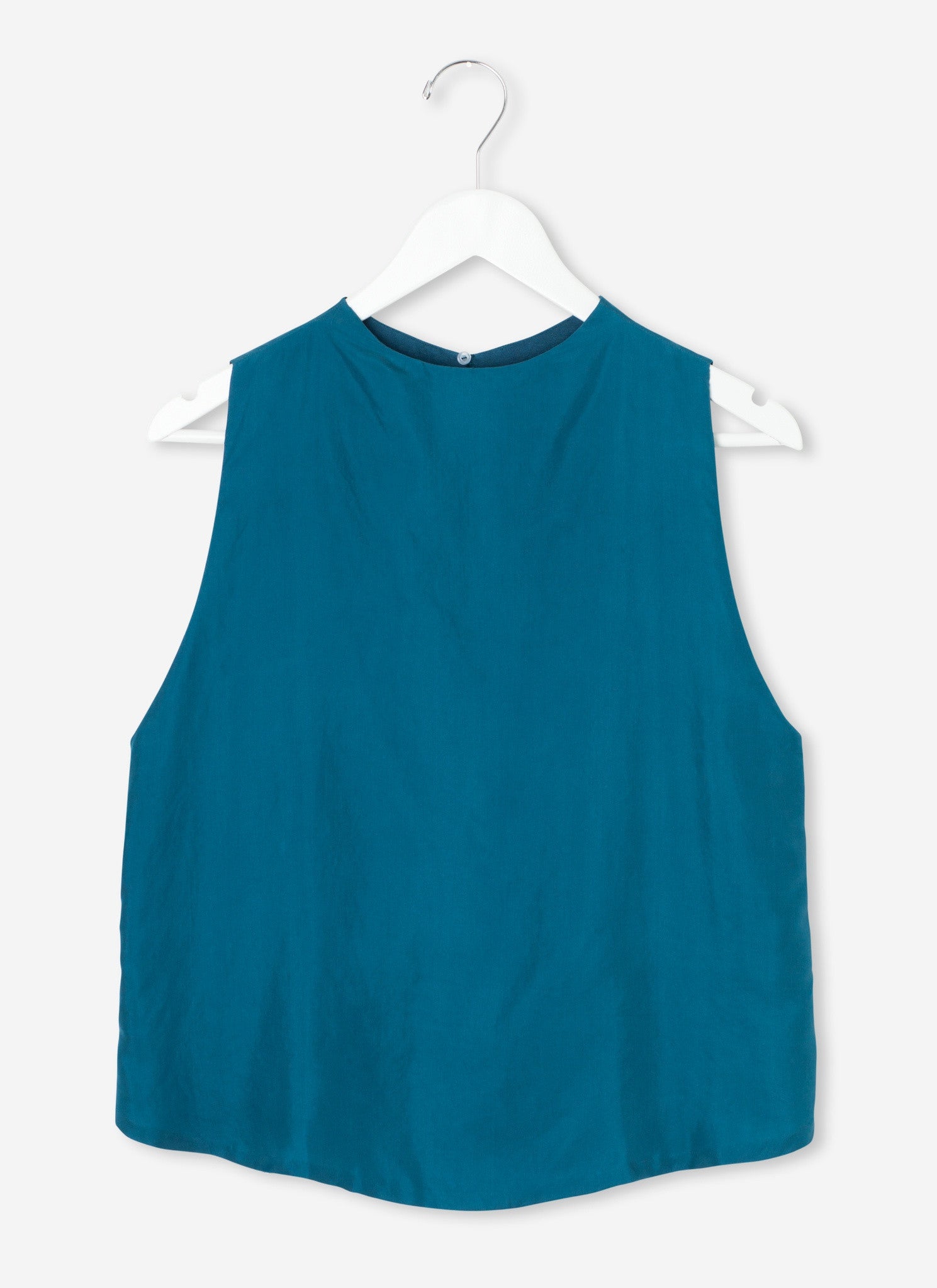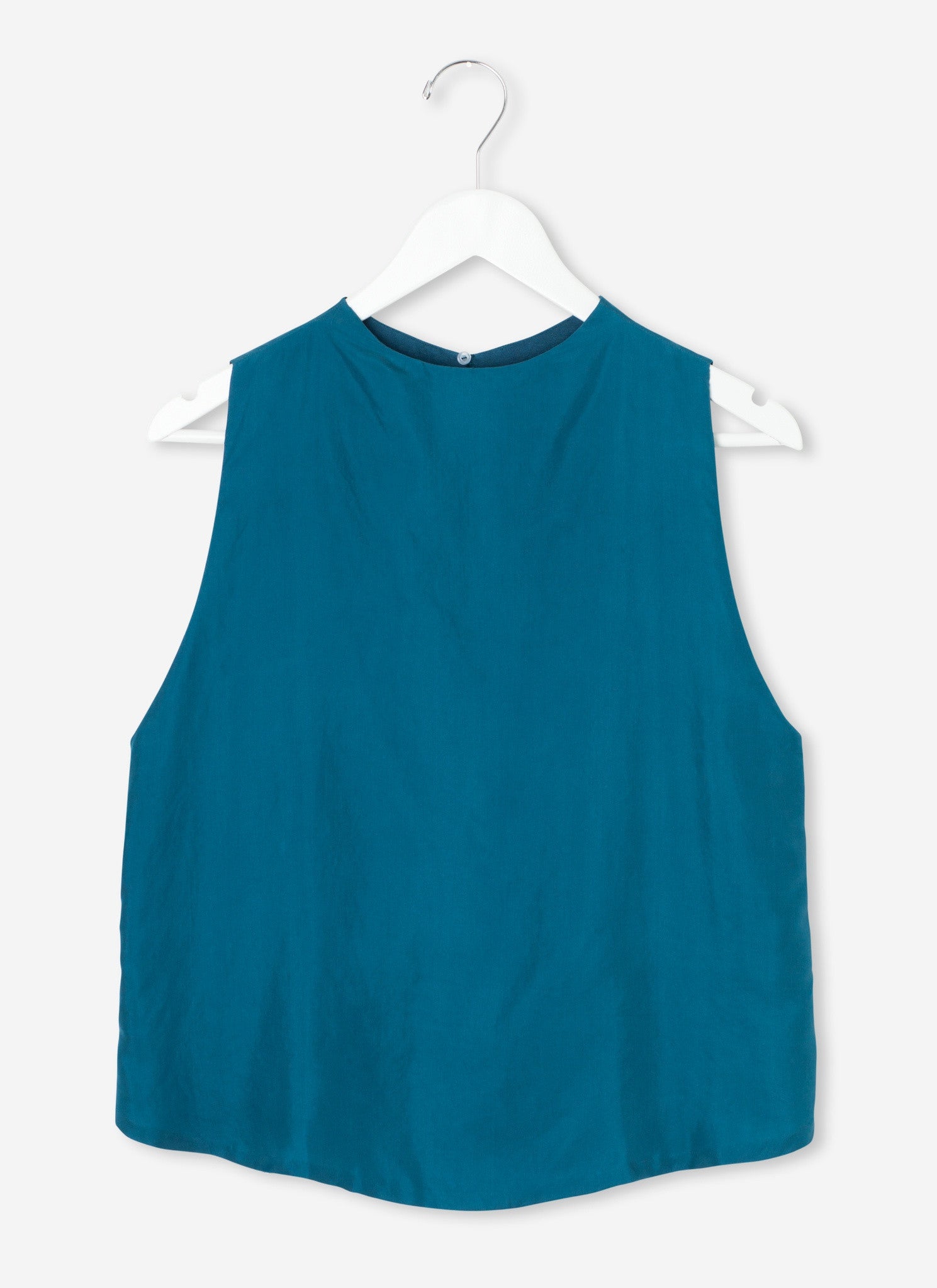 1 / 2
Petal Dropped Arm Tank
Yếm Đào
$120 —
Dropped arm hole, raised front collar, asymmetrical bottom hem, back slit with closure, and half lined. Style fits relaxed at the waist, and slightly fitted at the neck.
Model
Model is 5'8"
wearing size small
Measure
Size S measures 22" long (from neckline) in the front, and 16.25" long in the back.
Craft
Each garment is designed and produced in our studio in Ho Chi Minh City, Vietnam. Features a handcrafted blind stitch at its openings.