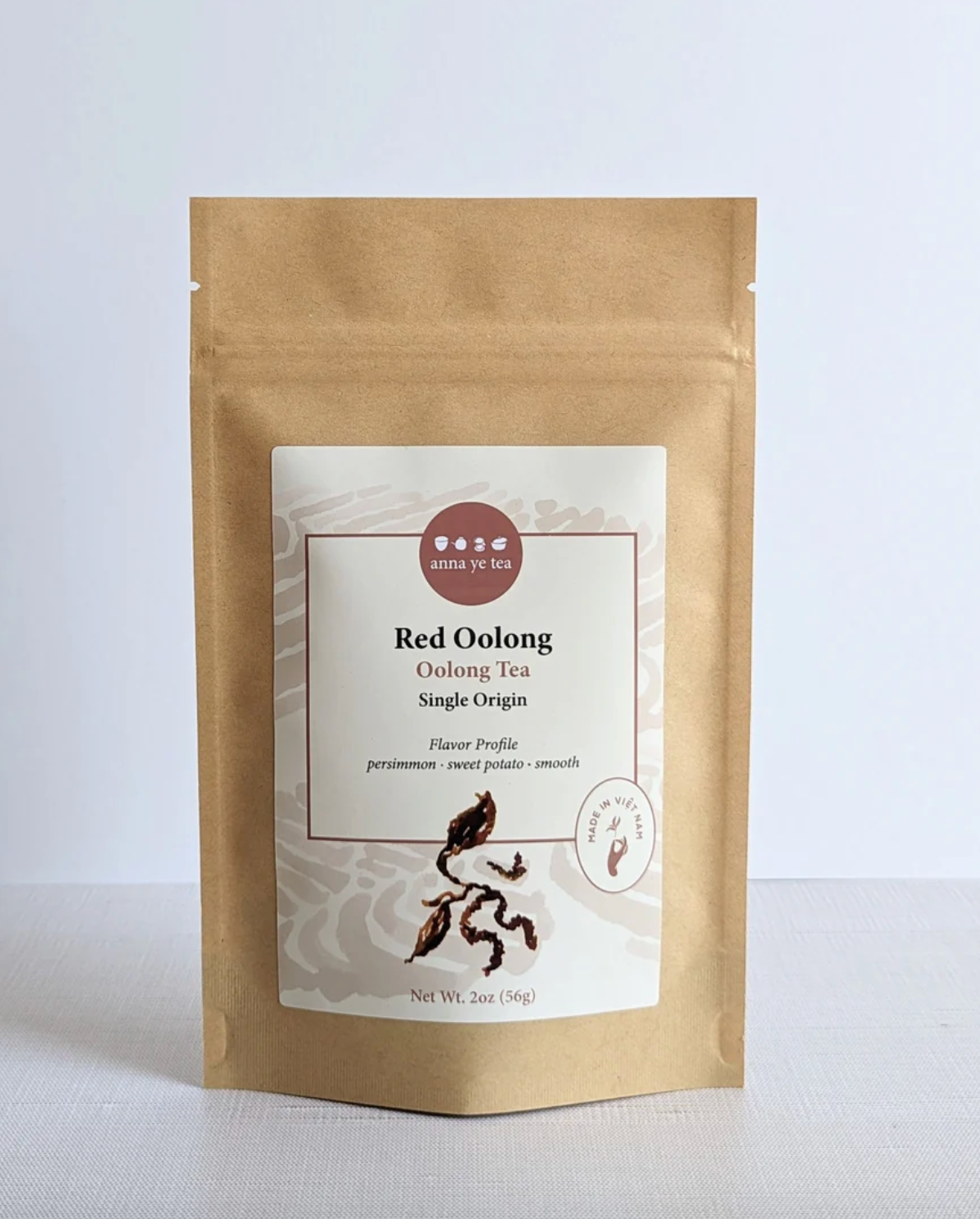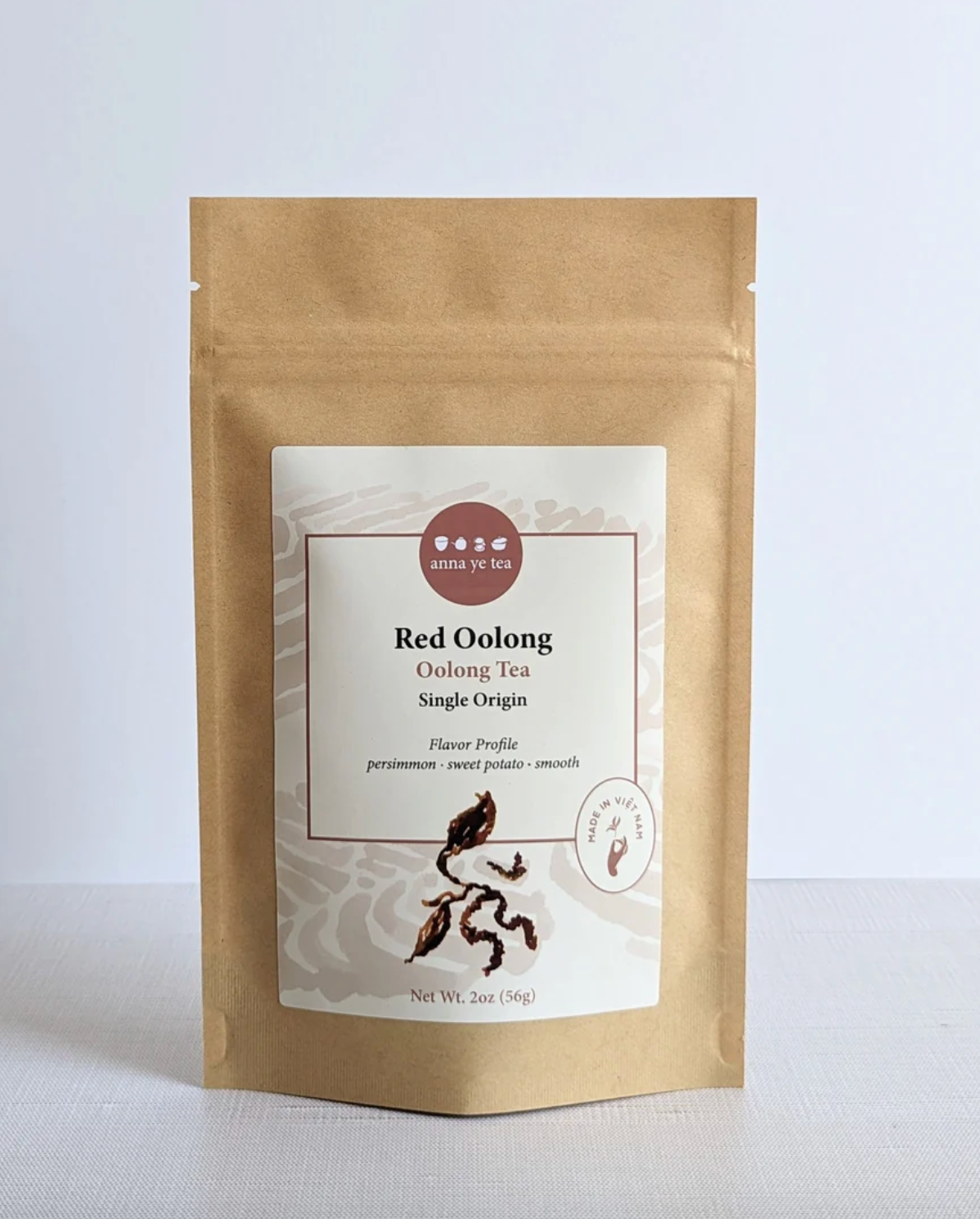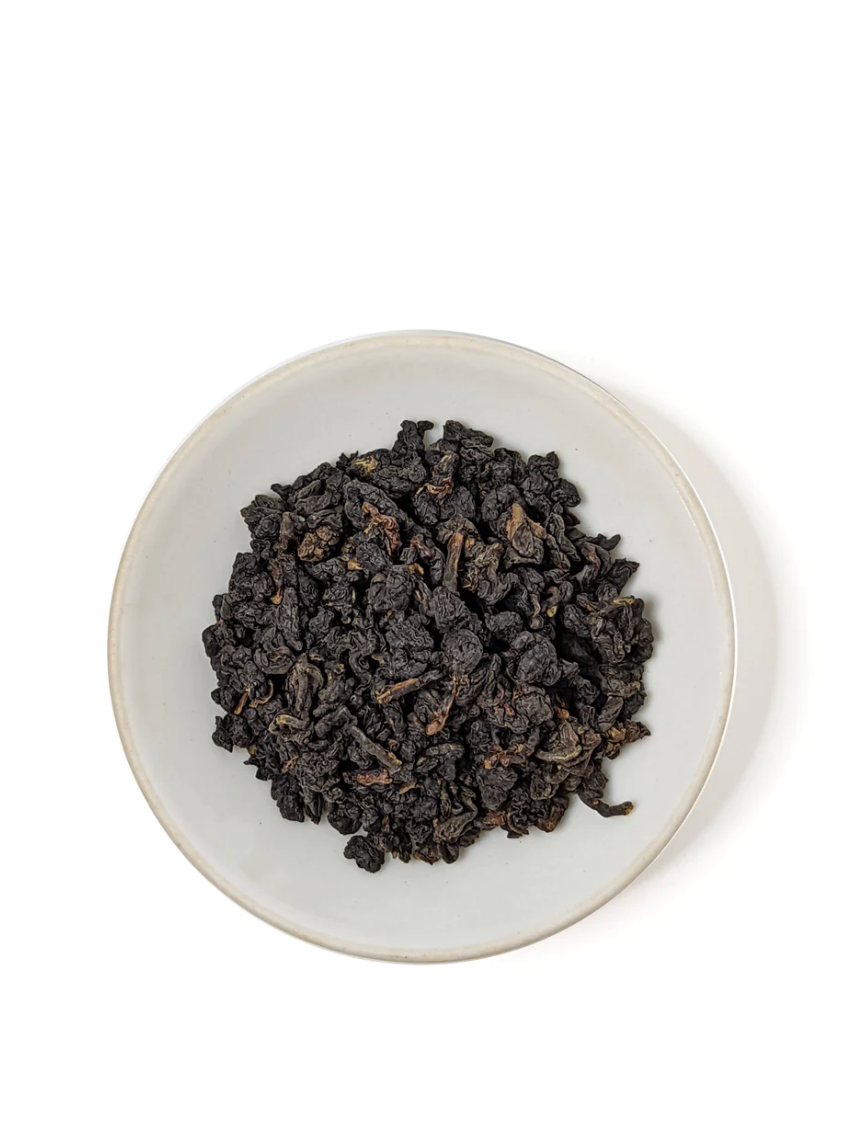 1 / 3
Anna Ye Tea

Anna Ye Tea Red Oolong 2oz
$25 —
Flavor Profile: dried persimmon, raisins, toasted nuts
Production Area: Mộc Châu, Sơn La, Việt Nam
Harvest: July 2023

Anna Ye Tea's #1 bestselling tea - and for good reason.

The quality of some Vietnamese oolongs has increased significantly in recent years due to adopting plant cultivars, techniques and expertise from Taiwan. The Red Oolong is a great example of what came out of this collaboration.

Produced on a 33 hectare farm on the rolling Mộc Châu plateau, the Red Oolong has an attractive amber liquor and deep flavors like dried persimmons and freshly roasted nuts. The initial sun-drying process right after harvesting, and extended drying and rolling cycle to tease out the tea's flavors are one of the many factors that make this tea special. We're not surprised that the Red Oolong is one of our bestsellers!

How to Prepare
Amount of Tea: 5 g / 2 tsp
Volume of Water: ~118 ml / 4 oz
Water Temperature: 205°F / ~96°C
Brewing Time: ~1 min
Material
Flavor Profile: dried persimmon
raisins
toasted nuts
Fit
Our Sourcing Approach
Our teas are selected based on these core values (but not limited to):
the tea's exceptional flavor and aroma
preserving traditional tea practices
excellent raw material to start with (ie. fresh tea leaves)
how the tea can add to the narrative of Vietnamese tea and tea culture
the amount of care and skill that goes into harvesting to processing

What's the deal with organic tea?
The term organic is a complicated one in general, particularly in the case of tea. Organic farming doesn't equal delicious tea and delicious tea isn't always made organically.

Obtaining an organic certification is extremely cost prohibitive for the small producers that make our teas. While we understand the importance of organic farming and a label to reflect that practice, the path to get there isn't so linear for tea.

A majority of our teas are harvested from tea trees growing wild, naturally in biodynamic forests of the northernmost, mountainous regions in Viet Nam. The tree's broad leaves and deep roots give wild teas an added depth not typically found in farm grown teas. These trees are also free from any human intervention other than harvesting and teas are produced using traditional methods, naturally making these teas organic.
Care
How to Prepare
Amount of Tea: 5 g / 2 tsp
Volume of Water: ~118 ml / 4 oz
Water Temperature: 205°F / ~96°C
Brewing Time: ~1 min
Craft
Anna Ye is 1st generation Asian-American and the founder of Anna Ye Tea. We are a specialty Vietnamese tea company based in Queens, New York– proudly importing and sourcing exclusively high quality loose leaf teas from Việt Nam. Everything we do is centered around one of our core goals: to illuminate the country's amazing teas and vibrant tea heritage, and have it one day be recognized on the world stage.

The lack of accessibility and representation of single origin Vietnamese teas globally and domestically lit a fuel in me. There are some seriously delicious teas coming out of Việt Nam and not enough people know about it! Vietnamese teas have always been under the shadow of larger tea producing regions. I'm ready to change that narrative.
https://cdn.shopify.com/s/files/1/1124/0032/files/annaye.png?v=1700297441