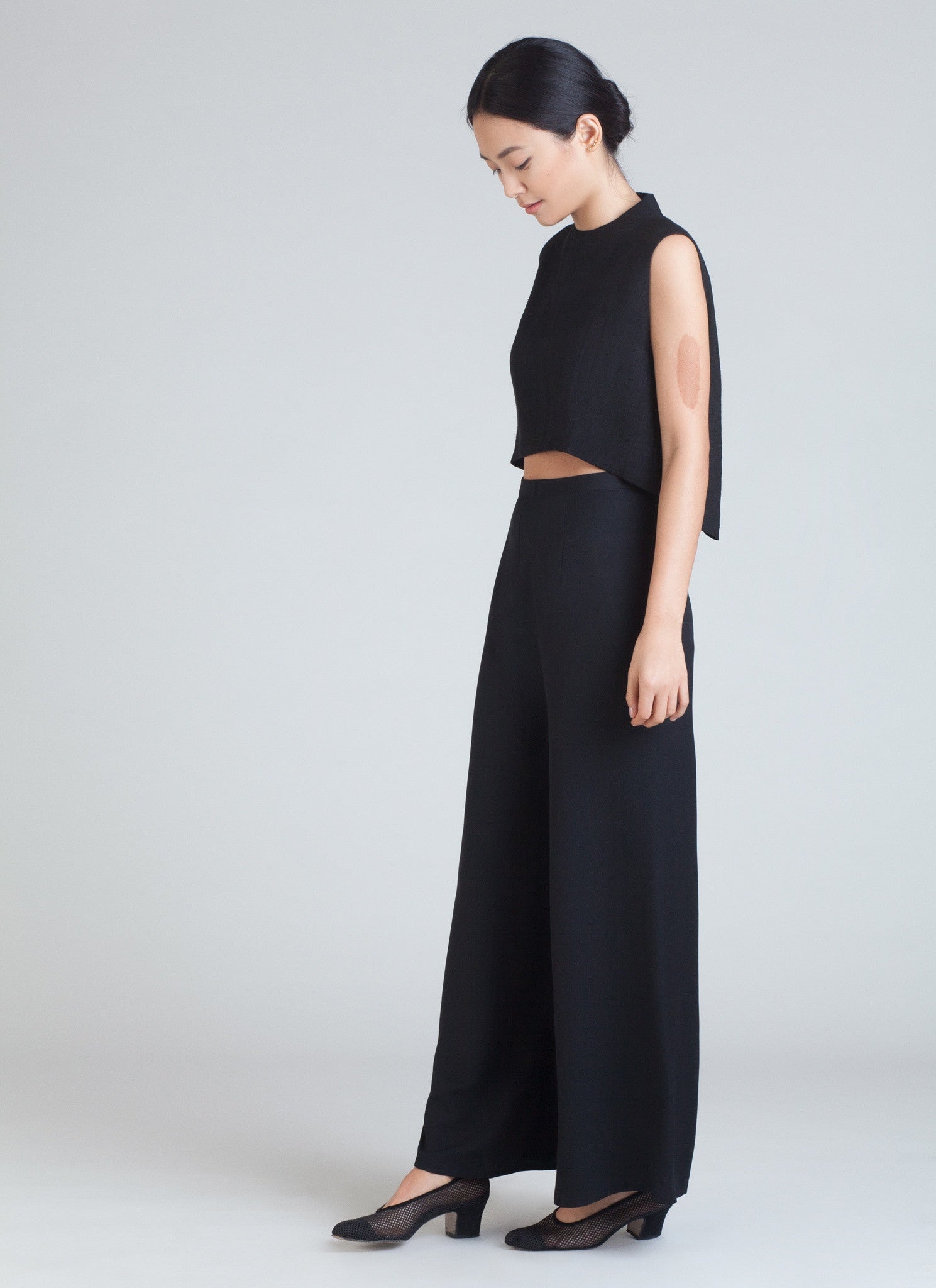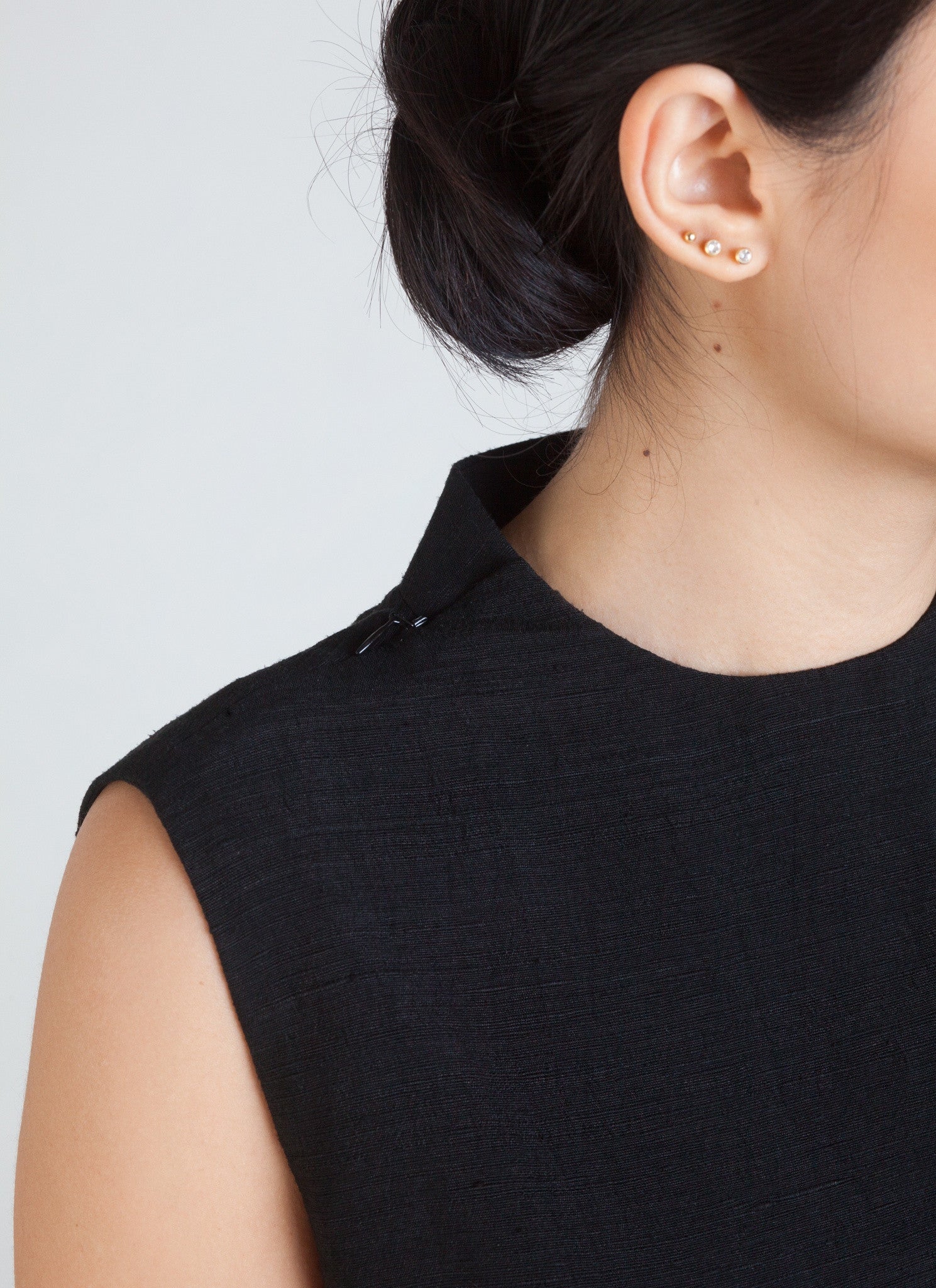 1 / 5
Wind Chime Silk Raised Collar Cropped Top
Chuông Gió
$260 —
Raised collar cropped top in 100% handwoven silk. Single piece collar construction.
Made of 100% handwoven silk. We sourced this artisanal fabric directly from silk mills in Vietnam renowned for their traditional silk production methods. Using footage captured during a sourcing trip, Kaarem produced a short video highlighting the handcrafted aspects of production at a silk mill in Hà Đông, available at kaarem.com/silkmills.
Material
100% Handwoven Silk
Model
Model is 5'8"
wearing size small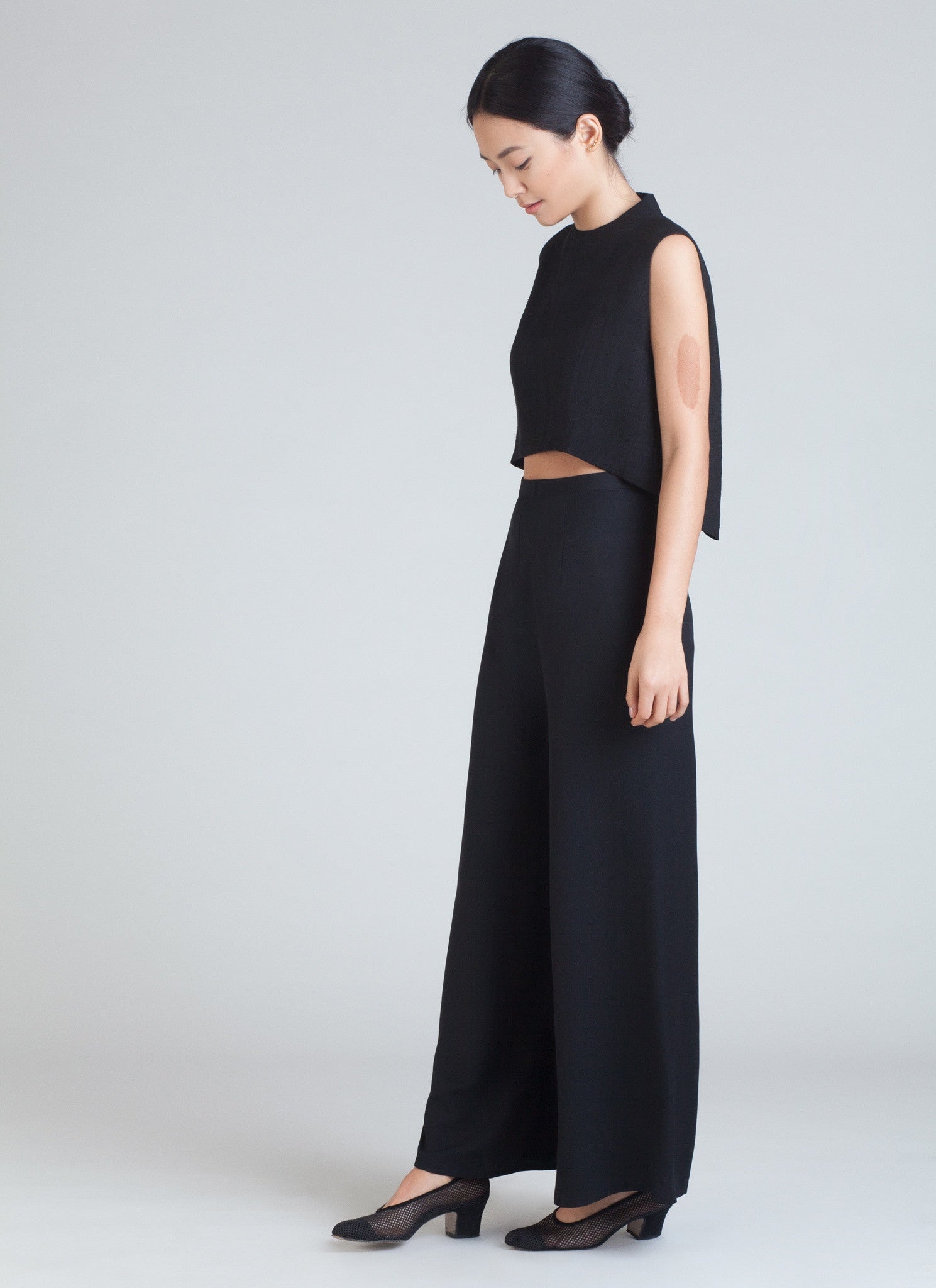 Craft
Each garment is designed and produced in our studio in Ho Chi Minh City, Vietnam. Features a handcrafted blind stitch at its openings. Details and variations in these natural fibers make this garment entirely unique.