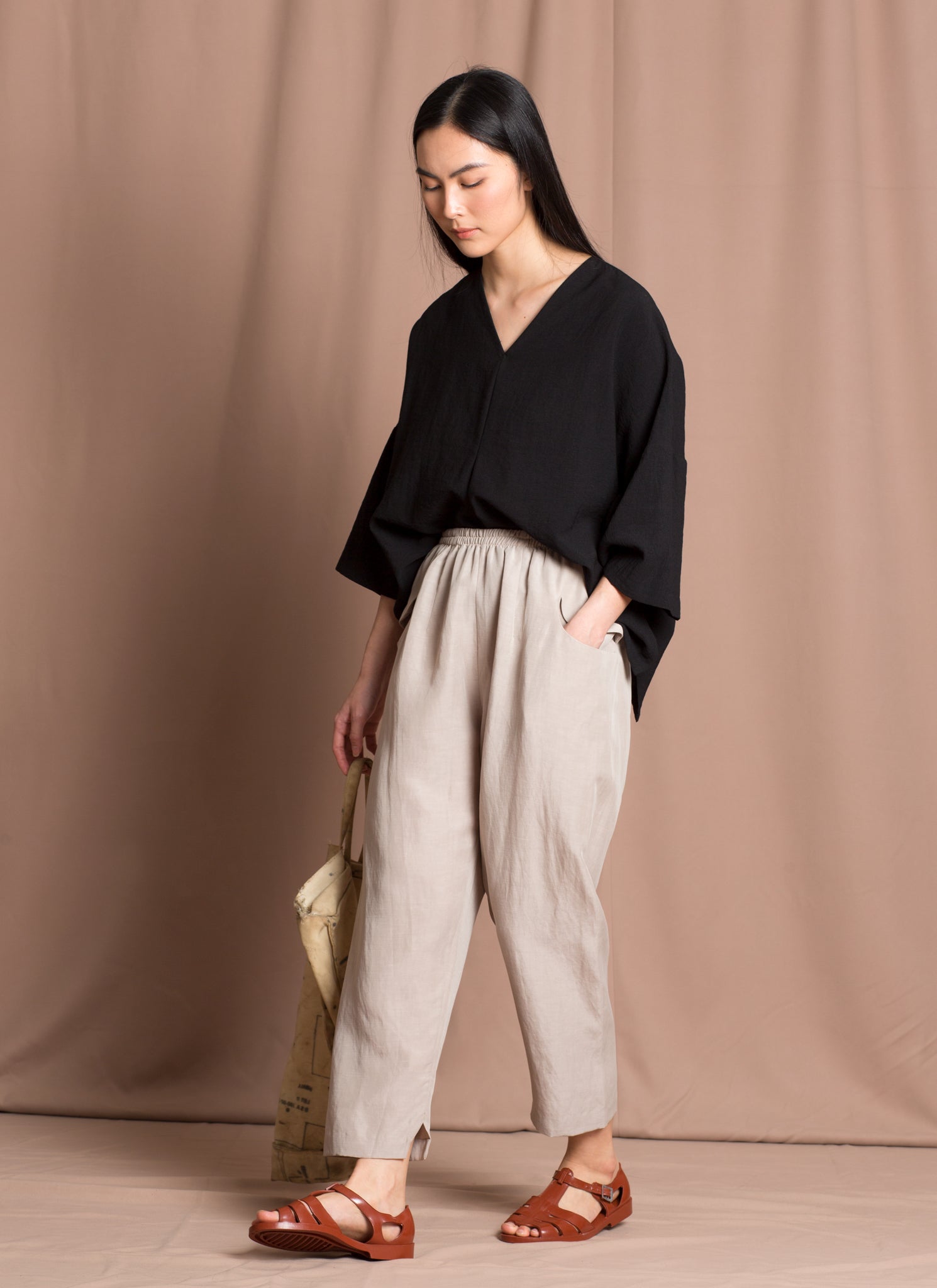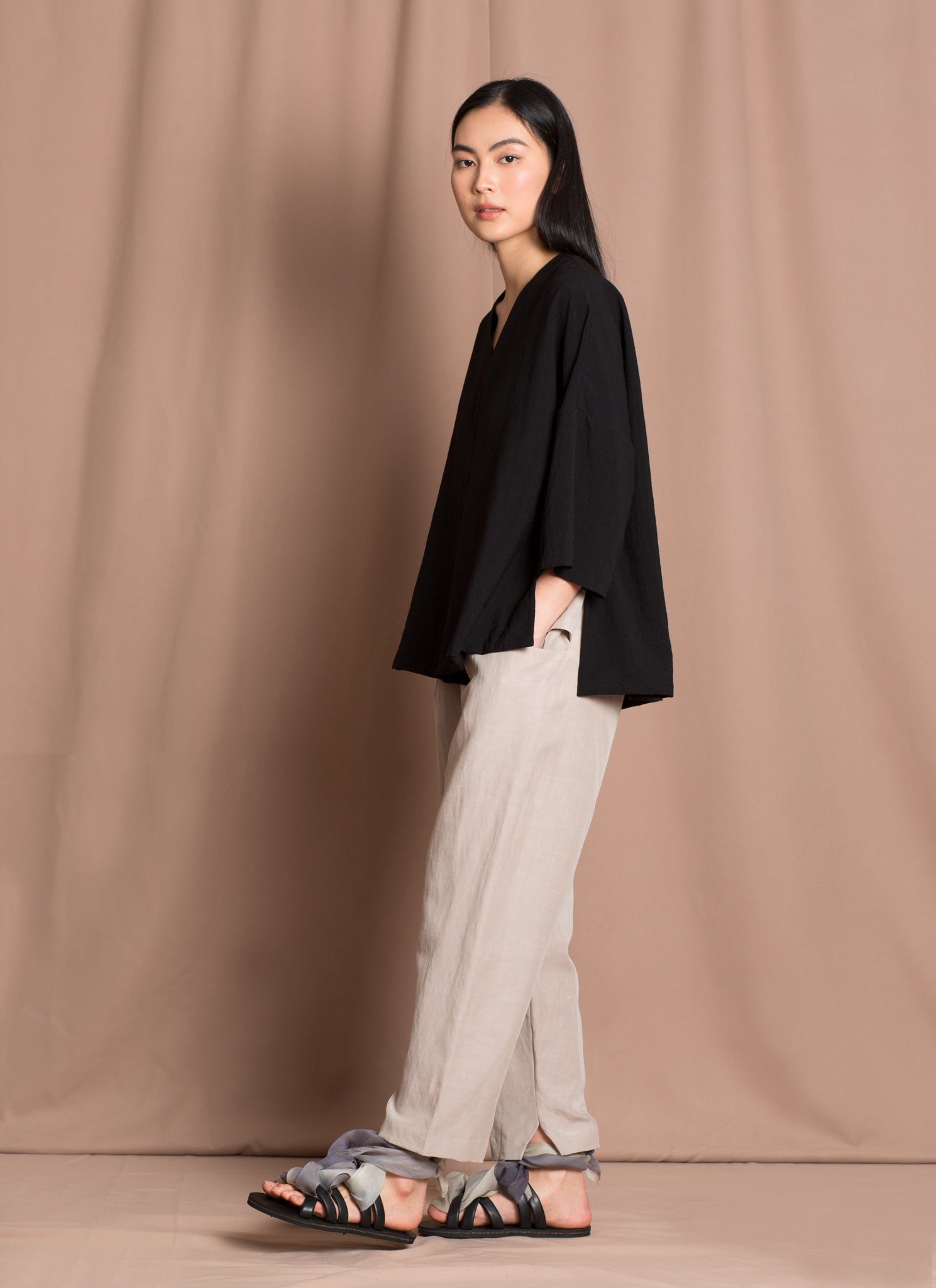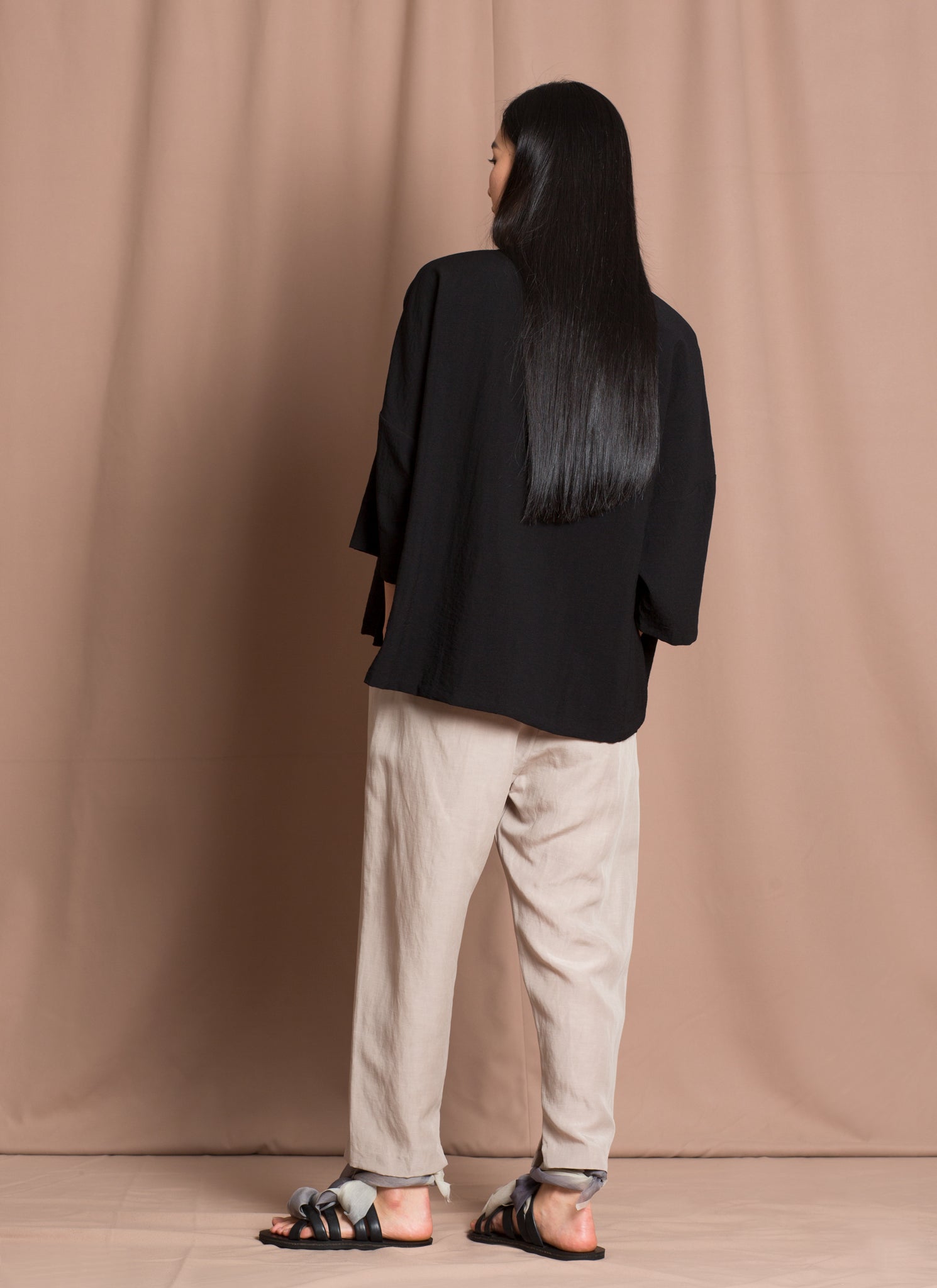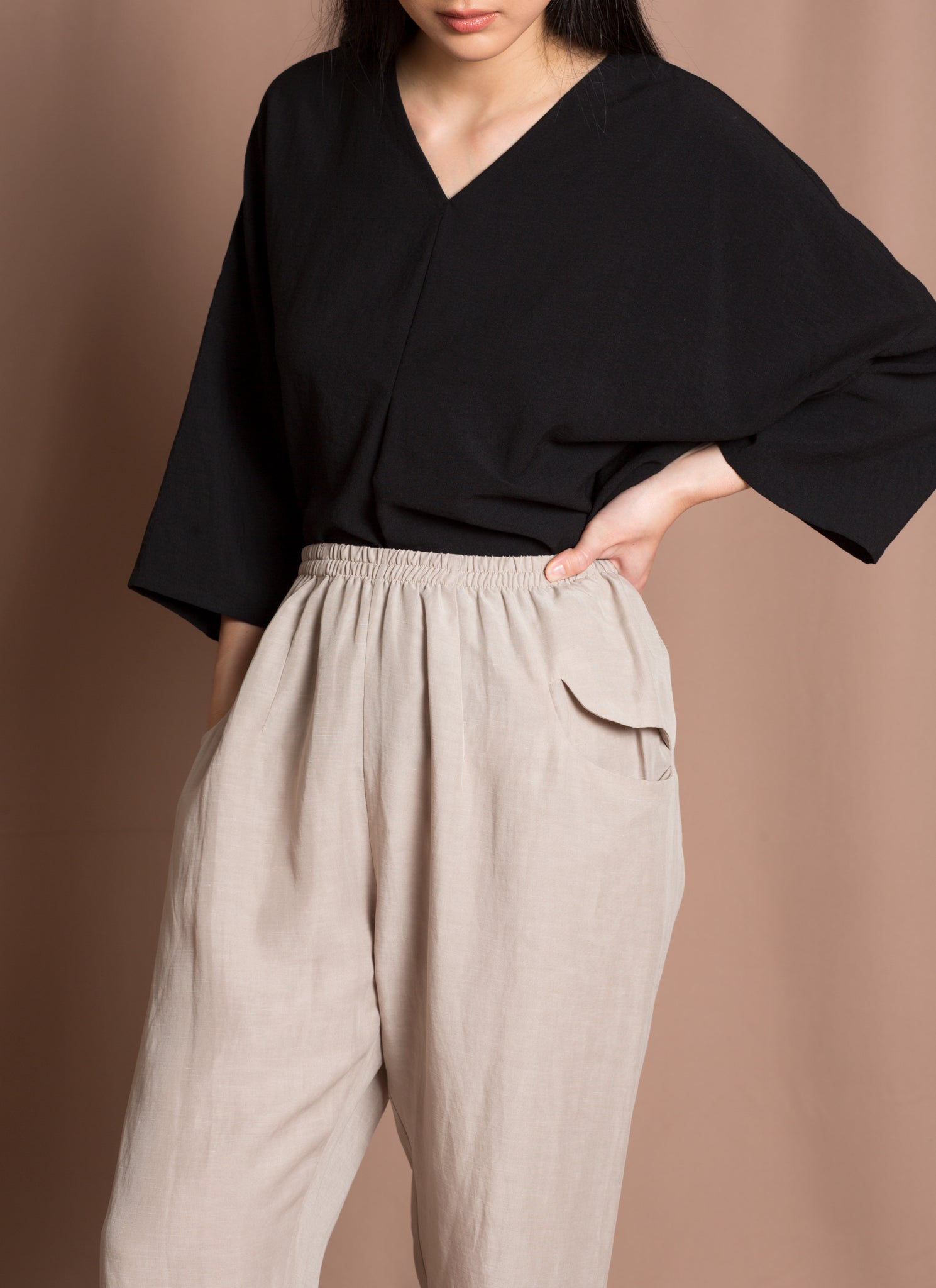 1 / 12
Ease Tapered Pocket Pant w/ Elastic
Nhiên
$260 —
Inspired by our everyday biking in Saigon. Slightly cropped elastic pant tapers at the bottom with an ankle slit. Two side seam cut-out pockets for a minimal design. Light and airy, this pant is perfect for comfort.
Unisex style in women's sizing.
Material
79% Tencel
21% Linen
Model
Helly is 5'7"
wearing size small
Thuy Duong is 5'8"
wearing size small
Care
Each piece is finished with a handcrafted blind stitch. If you choose to machine wash, please remove any other garments with hooks/clasps that could snag on the stitch. Machine wash cold delicate and machine dry. You can also dry clean or use at-home dry cleaning sheets.

For best care for the garment, and for the environment, we recommend hand wash cold and air dry.
Craft
Each garment is designed and produced in our studio in Ho Chi Minh City, Vietnam. Features a handcrafted blind stitch at its openings.