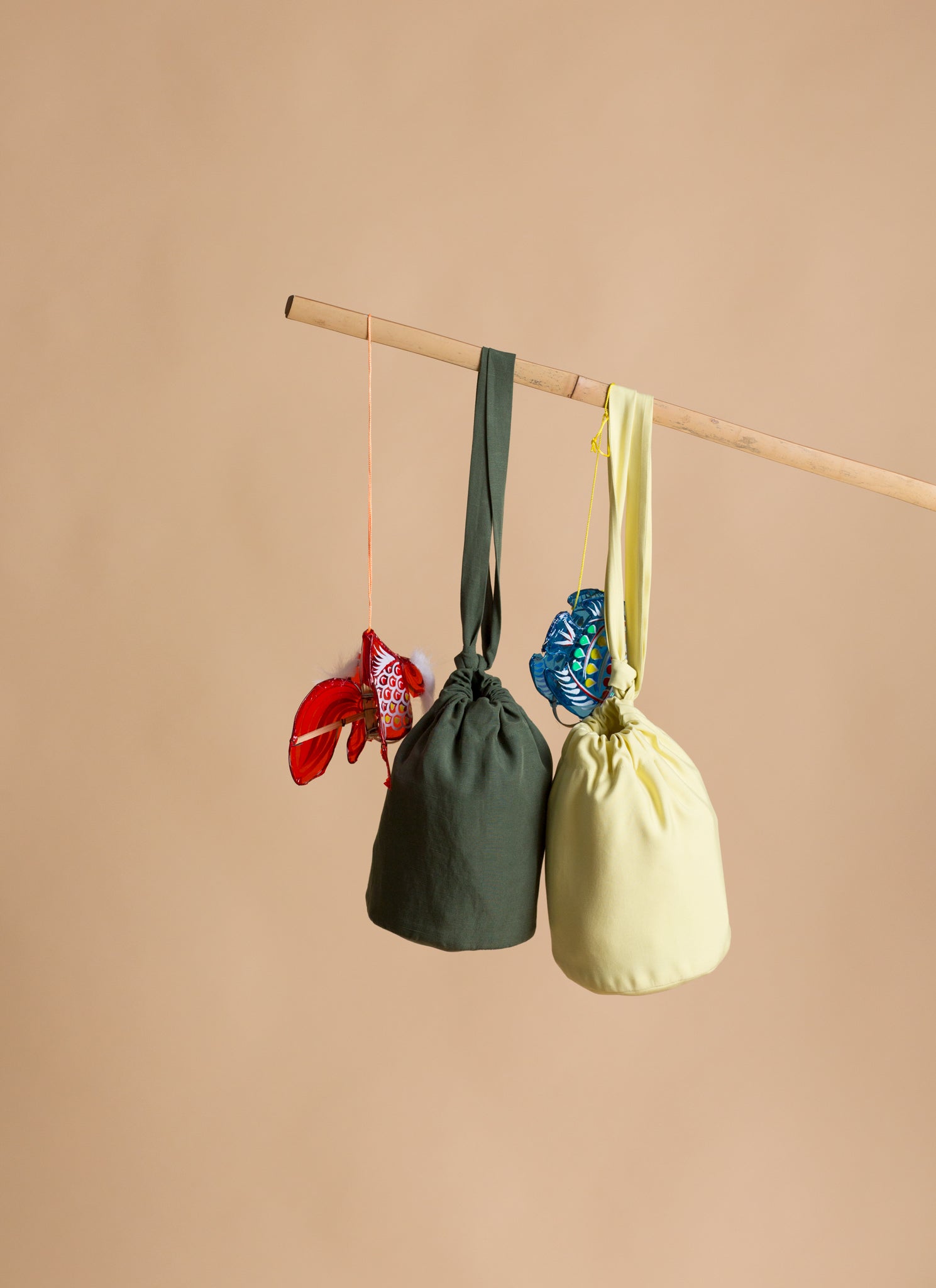 1 / 12
Web Exclusive
Gemini Drawstring Mini Bag
Song Tử
$45 —
We made a mini bag! The Gemini / Song Tử Bag can house the Chị Chị Em Em kids unisex outfit. It also functions as a carrying pouch for both kids and adults. With a long adjustable drawstring, it can be worn across the body, shortened to fit or tied and used as a handbag. It's also reversible.

Designed and produced with care by our Saigon studio team, these bags are made in small batches and available in limited quantity in Forest Green and Lemon.

Focused on details, construction and craft, the pieces are made with the Kaarem philosophy and techniques. Extra care is placed on each piece, finished by hand, using the blind stitch method in our in-house production studio.
Material
79% Tencel
21% Linen
Measure
One Size:
Bag Dimension 12.5cm x 20cm,
Adjustable Strap Length 60cm
Care
We like our clothes handwashed (the environment and energy will like it too), but you can also machine wash delicate and cold. Please be careful not to add other garments with hooks/clasps that may snag on the handcrafted finishing. A little steaming or ironing if necessary.
Craft
Each garment is designed and produced in our studio in Ho Chi Minh City, Vietnam. Features a handcrafted blind stitch at its openings.
Collection
Introducing Kaarem Kids.