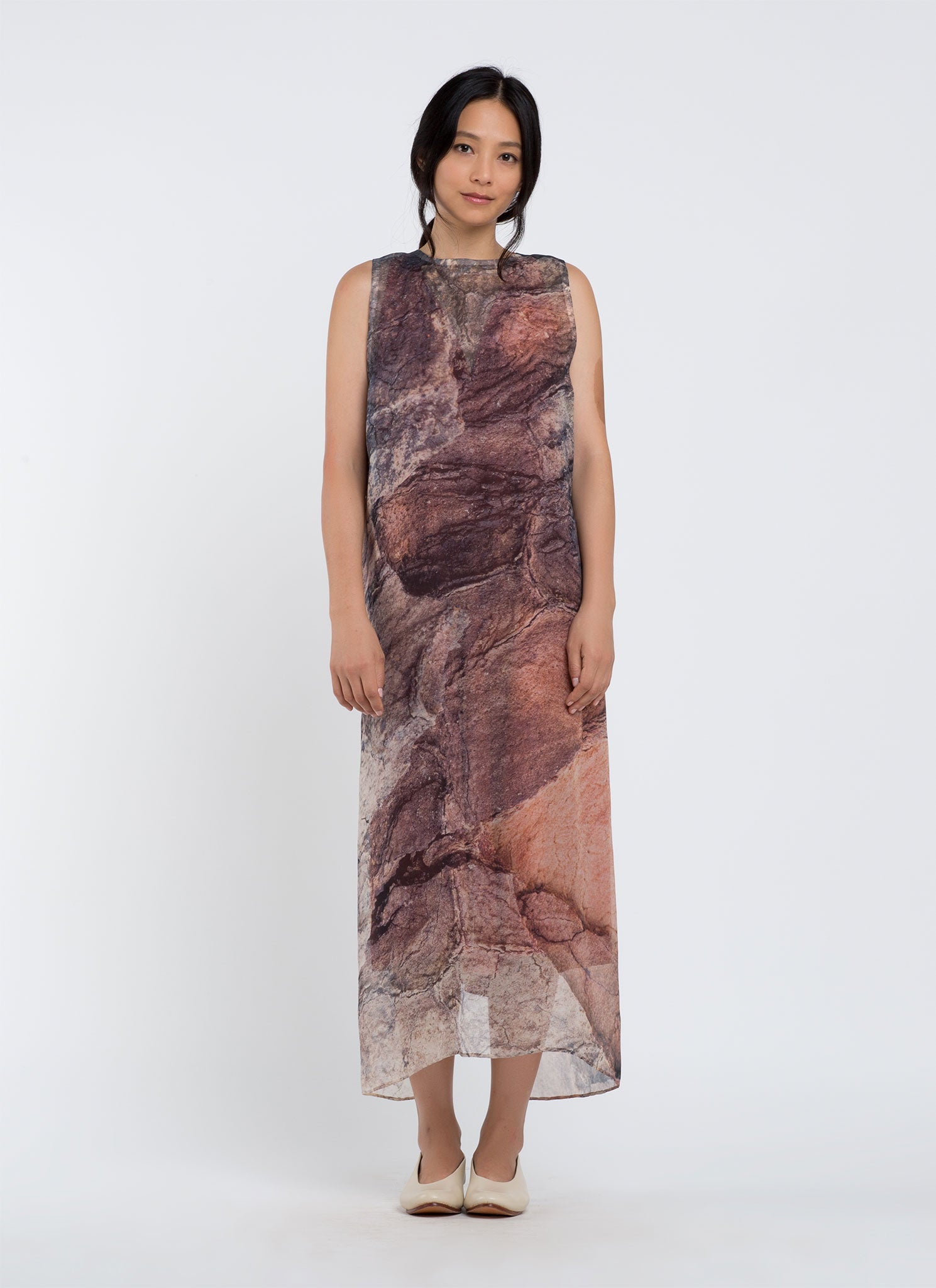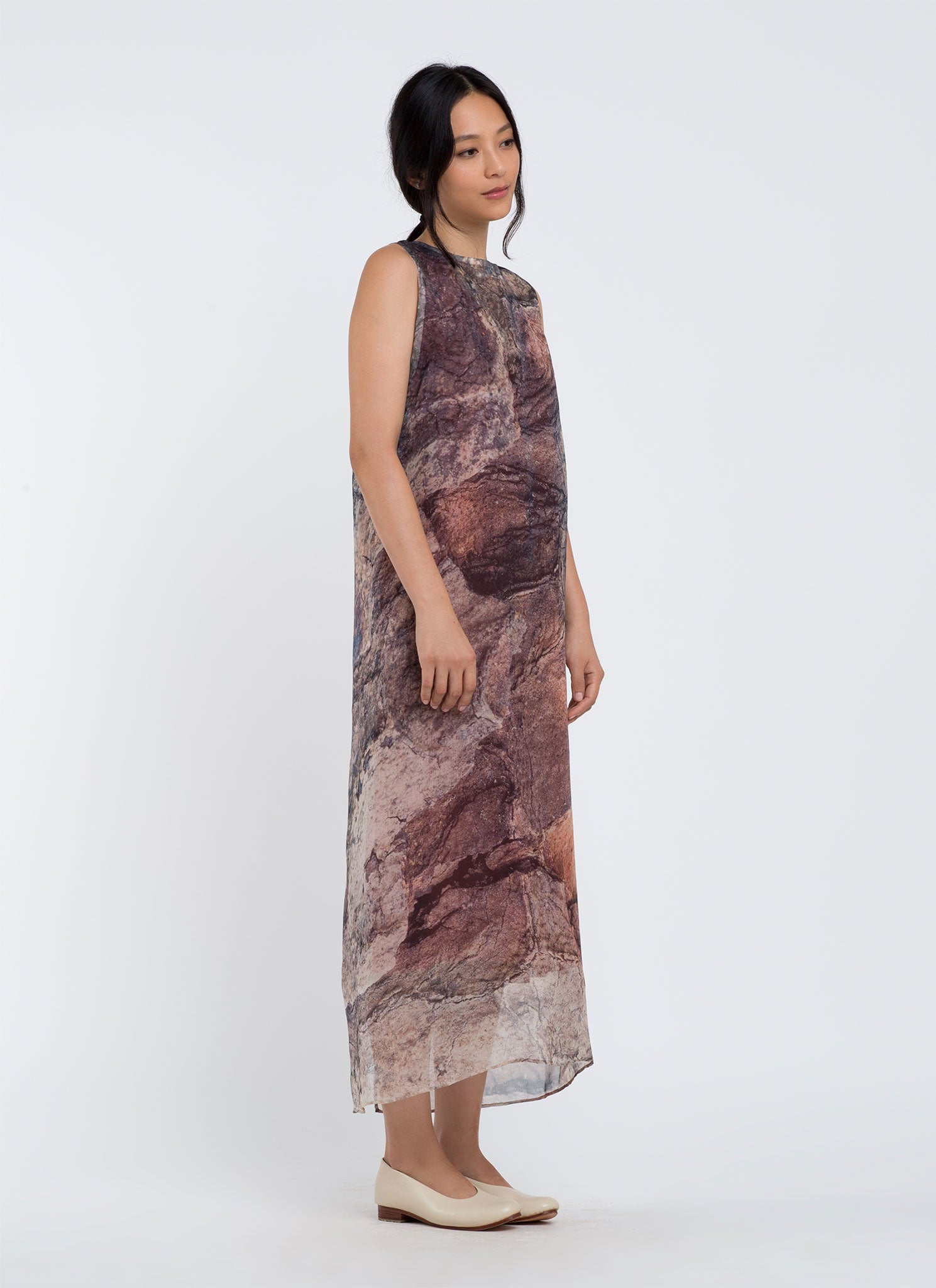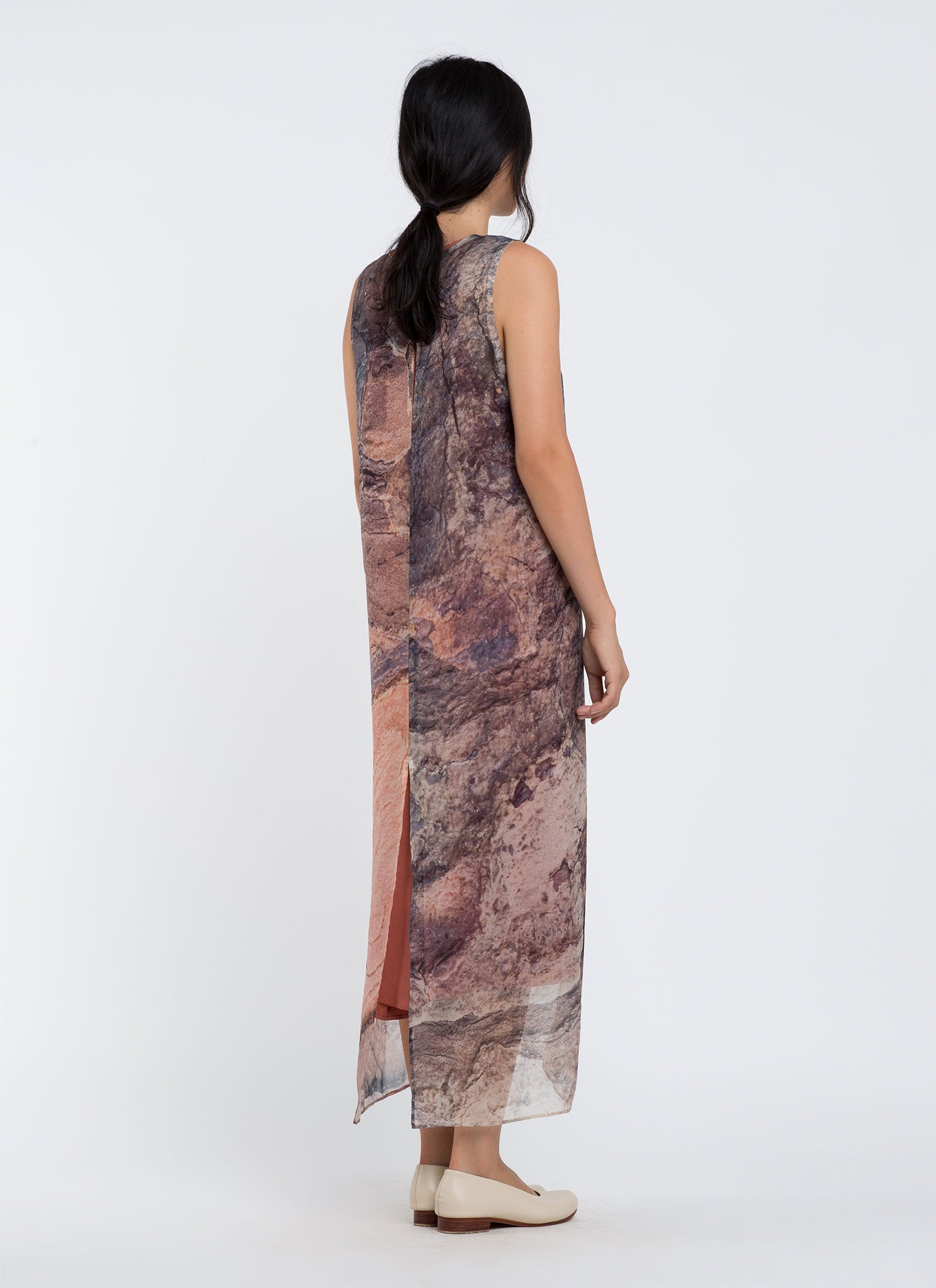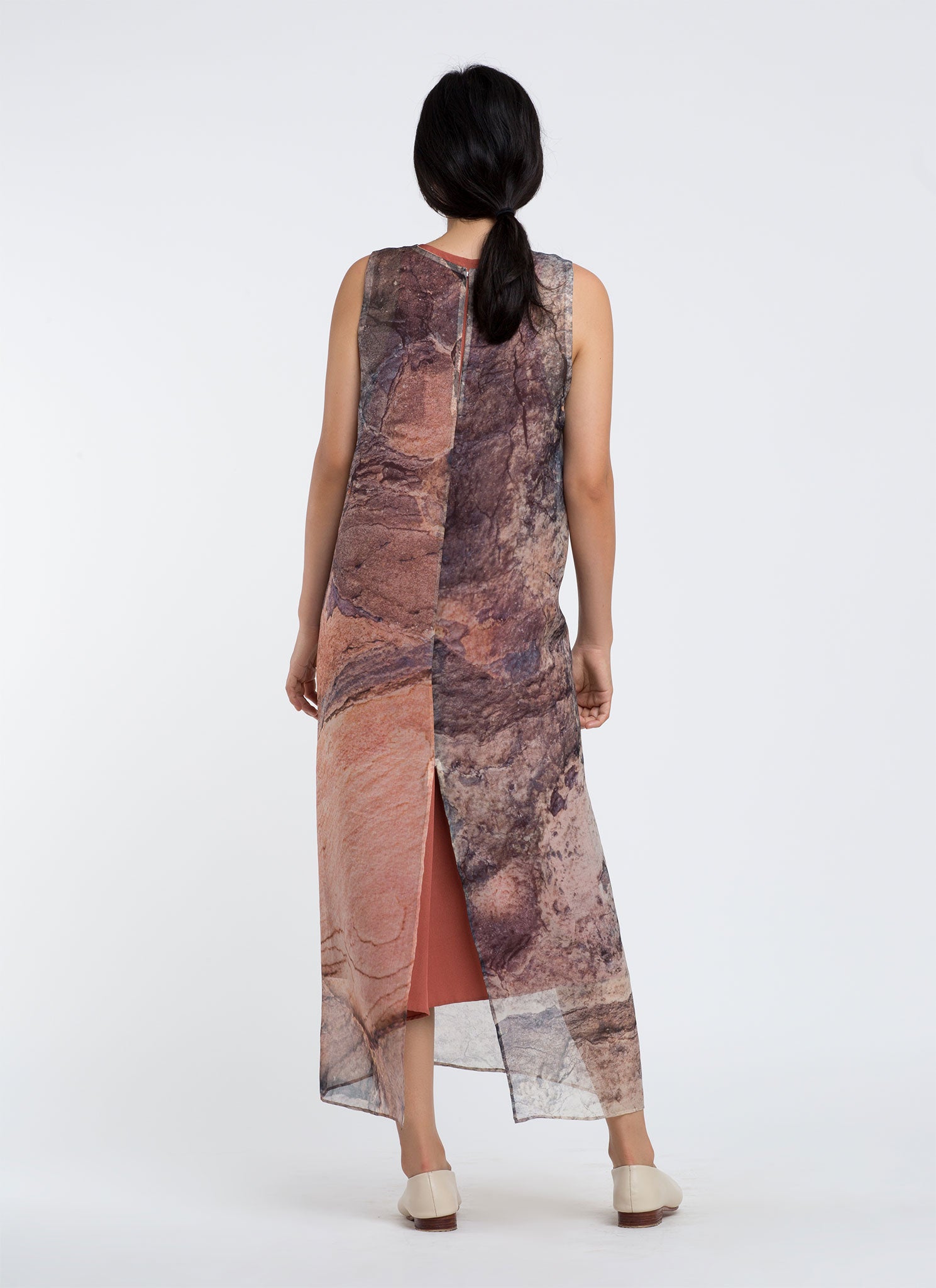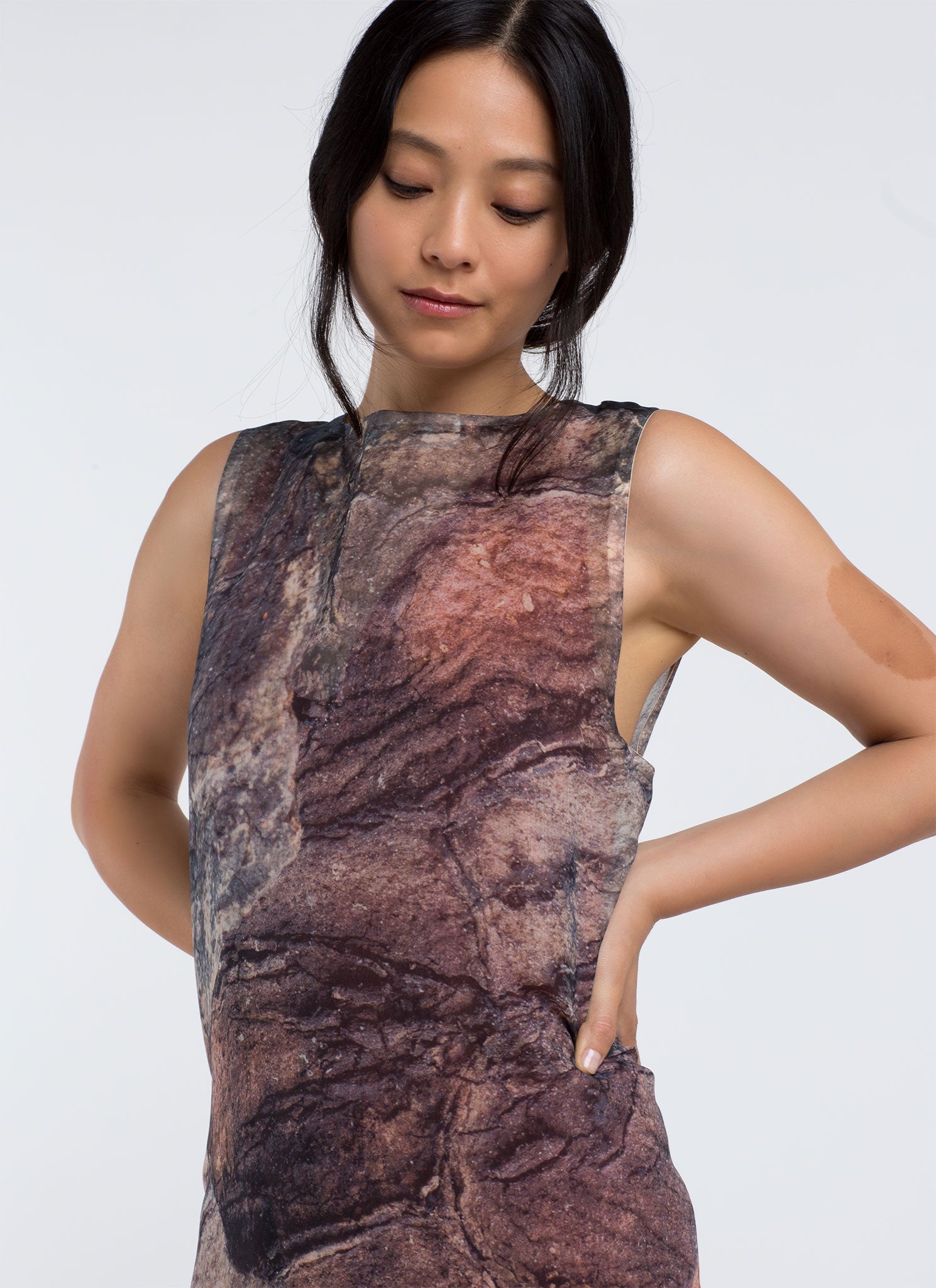 1 / 6
Pearl Maxi Printed Organza Silk Dress
Ngoc Diem
$460 —
Round collar sleeveless floor-length maxi dress with back slit. Single piece construction with centerback seam. Sleeve and neck binding. Organza silk is semi-transparent.
The custom prints are inspired by the barks of the Xà Cừ trees (Khaya senegalensis) on Tôn Đức Thắng, one of the oldest streets in the center of Sài Gòn. Many of the trees lining this road have been planted since late 1860s to early 1870s, but all of them are being cut down or removed due to road expansion. It is often when things are lost that we start to notice them.
Layered underneath this dress is the Sum Sleeve V-Neck Silk Dress in Terracotta.
Material
100% Organza Silk
Model
Model is 5'8"
wearing size small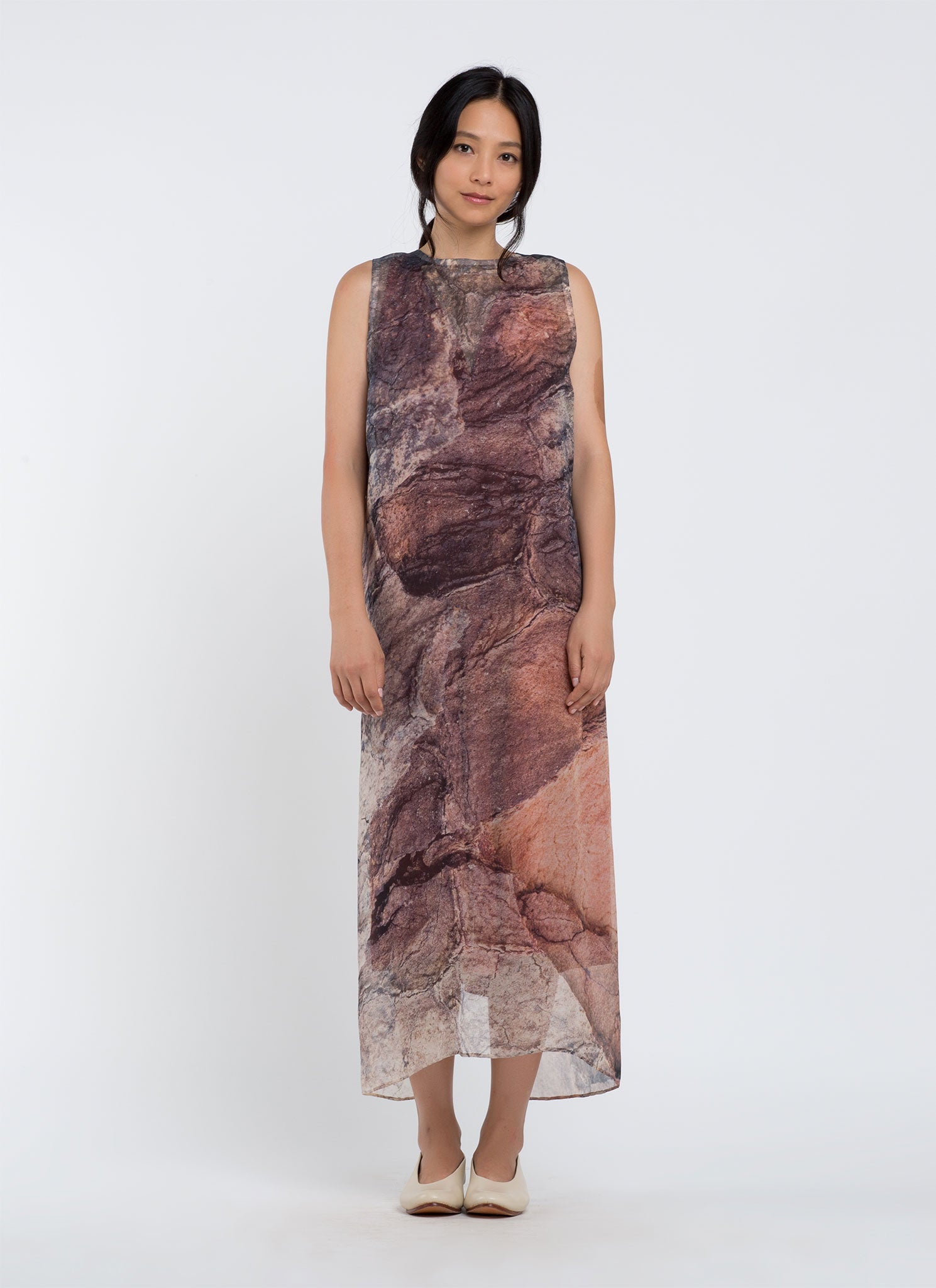 Craft
Each garment is designed and produced in our studio in Ho Chi Minh City, Vietnam. Features a handcrafted blind stitch at its openings. Details and variations in these natural fibers make this garment entirely unique.