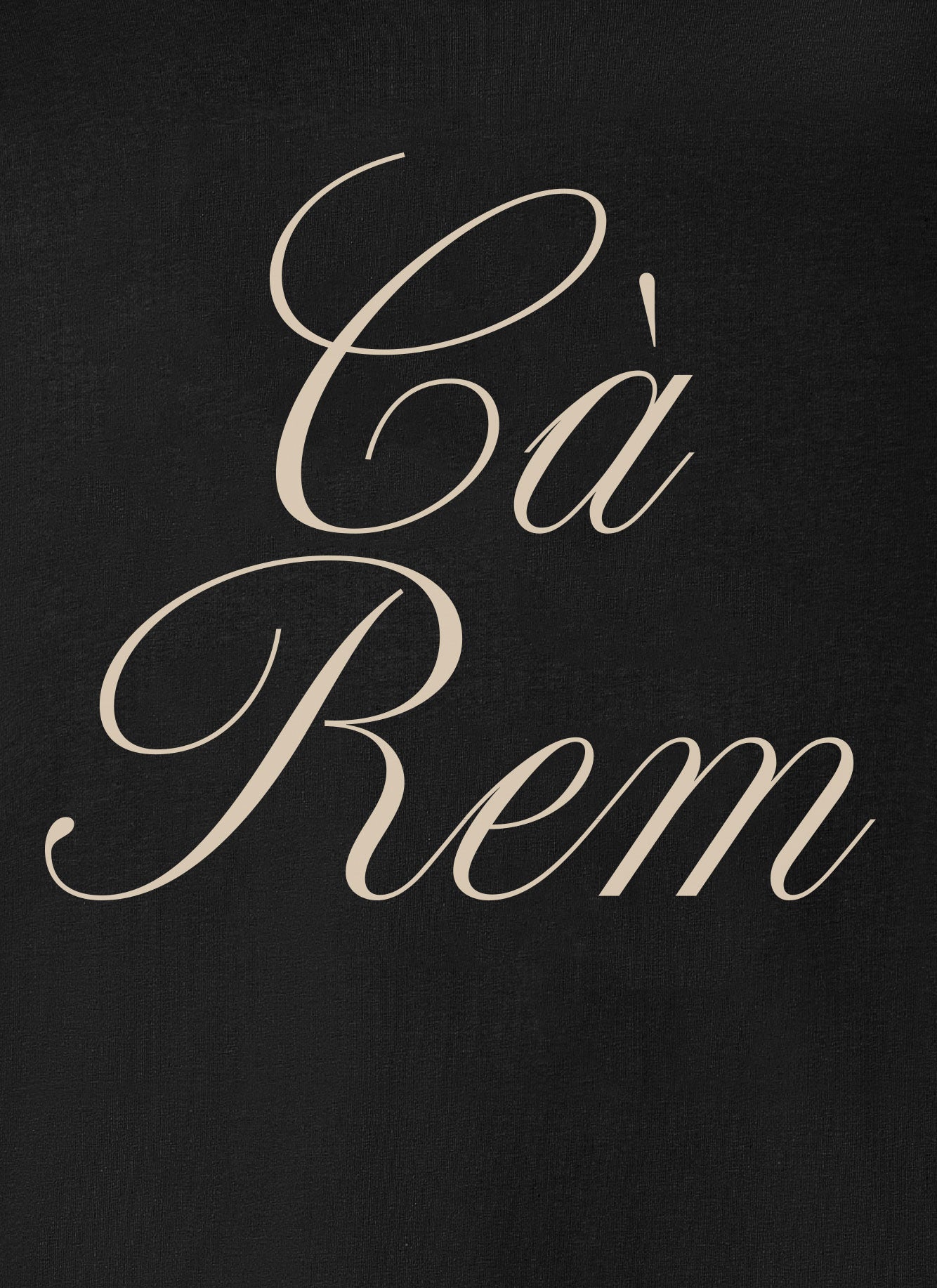 1 / 4
Web Exclusive
KAAREM x Soulvenir

Soulvenir x KAAREM Cà Rem Tee
Cà Rem
$60 —
In collaboration with Soulvenir.
Soulvenir is a small company that focuses on Vietnamese culture, history & individuals through clothing, art, and design. A platform for Vietnamese around the world to connect, recollect, and express our collective self beyond boundaries.
~ Cà Rem🍦 ~
KAAREM's name comes from the phonetic way our parents' generation would pronounce crème -- an anachronistic way of saying ice cream in Vietnamese.
S M L XL Unisex Sizing
100% Cotton
Pre-shrunk
250GSM / 7.4 oz yd² (Thick weight cotton)
In lụa thủ công | Screen printed front & back by hand
Sản xuất tại Việt Nam | Designed and made in Việt Nam
Discount codes are not applicable on collaborations. If a discount code is used, we will send an invoice for the difference before shipping.
Material
100% Cotton
Pre-shrunk
250GSM / 7.4 oz yd² (Thick weight cotton)
Fit
True to size, boxy fit. If in between sizes, size up for comfort.
Size Chart
Care
In lụa thủ công | Screen printed front & back by hand
Sản xuất tại Việt Nam | Designed and made in Việt Nam