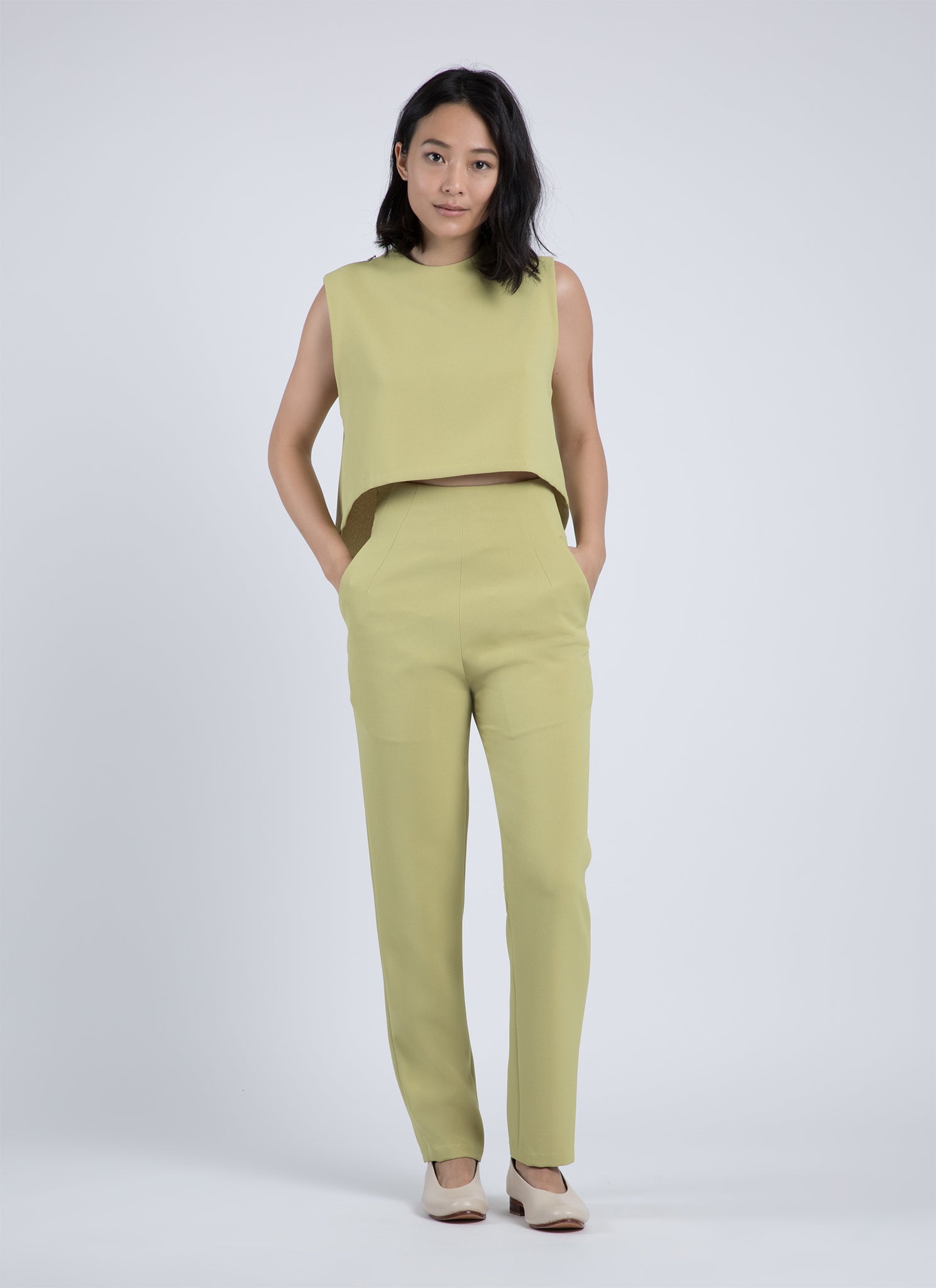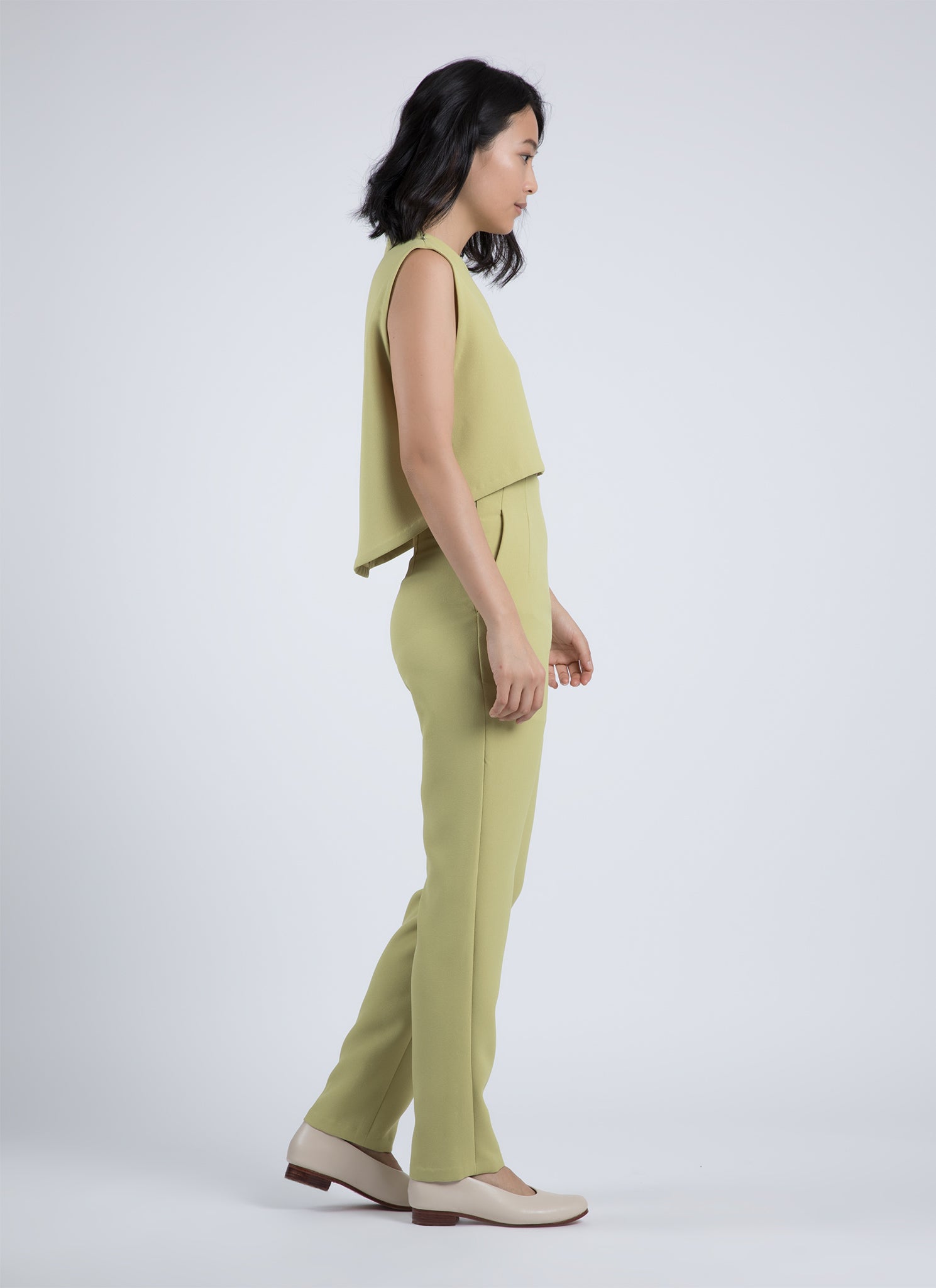 1 / 8
Wind Chime Raised Collar Cropped Top
Chuông Gió
$145 —
Crafted with a raised collar, this single-piece collar constructed cropped top features a top shoulder zipper and snap closure. A bestselling design, the Wind Chime top is a staple of our core classics collection. Wear it with a high-waisted bottom.

If it's a bit too cropped for your comfort, then layer it over a camisole, dress, turtleneck or long sleeve long-buttoned-up shirt for an effortless look.
Material
100% Crepe Polyester
Model
Model is 5'8"
wearing size small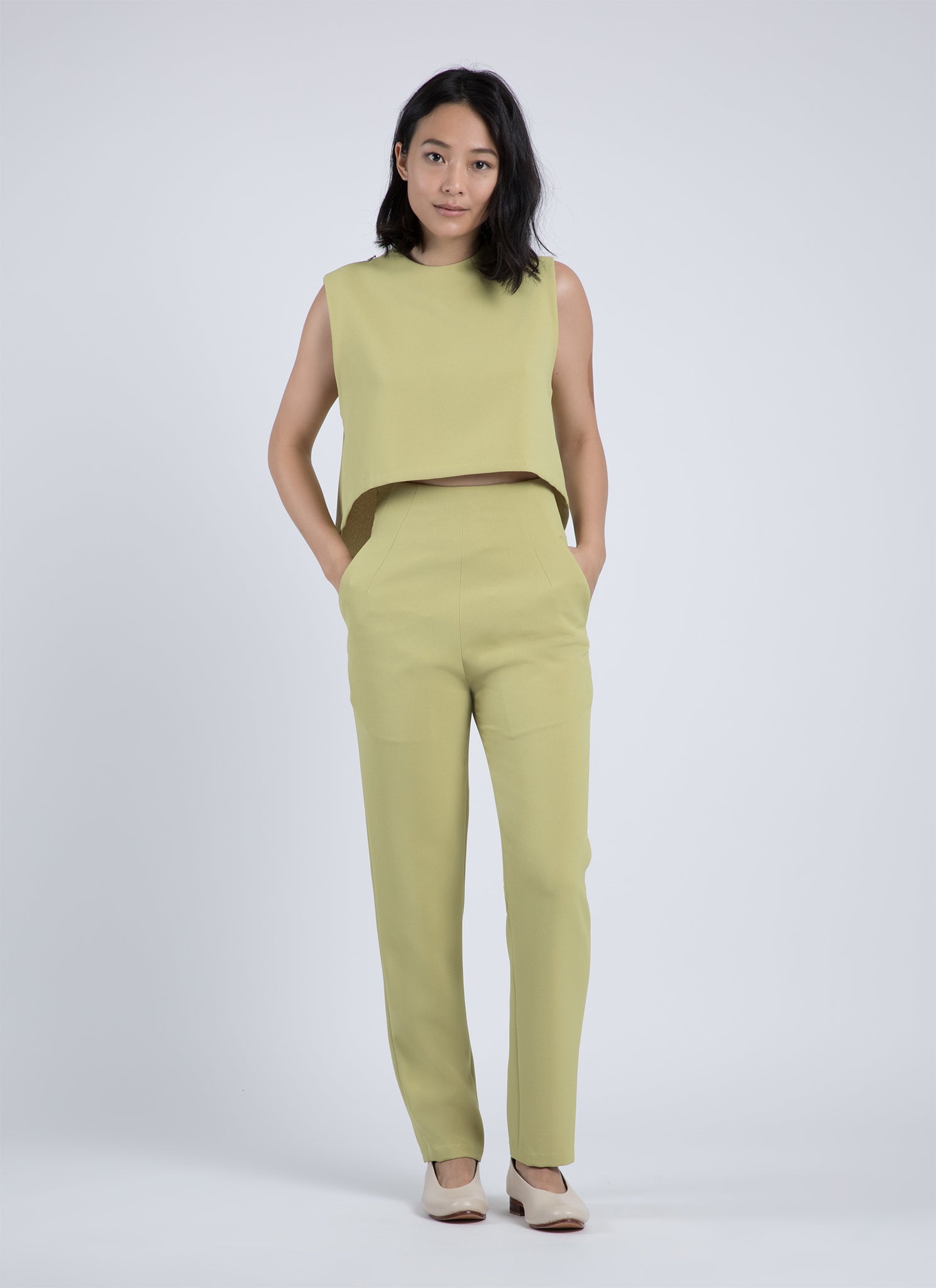 Craft
Each garment is designed and produced in our studio in Ho Chi Minh City, Vietnam. Features a handcrafted blind stitch at its openings.