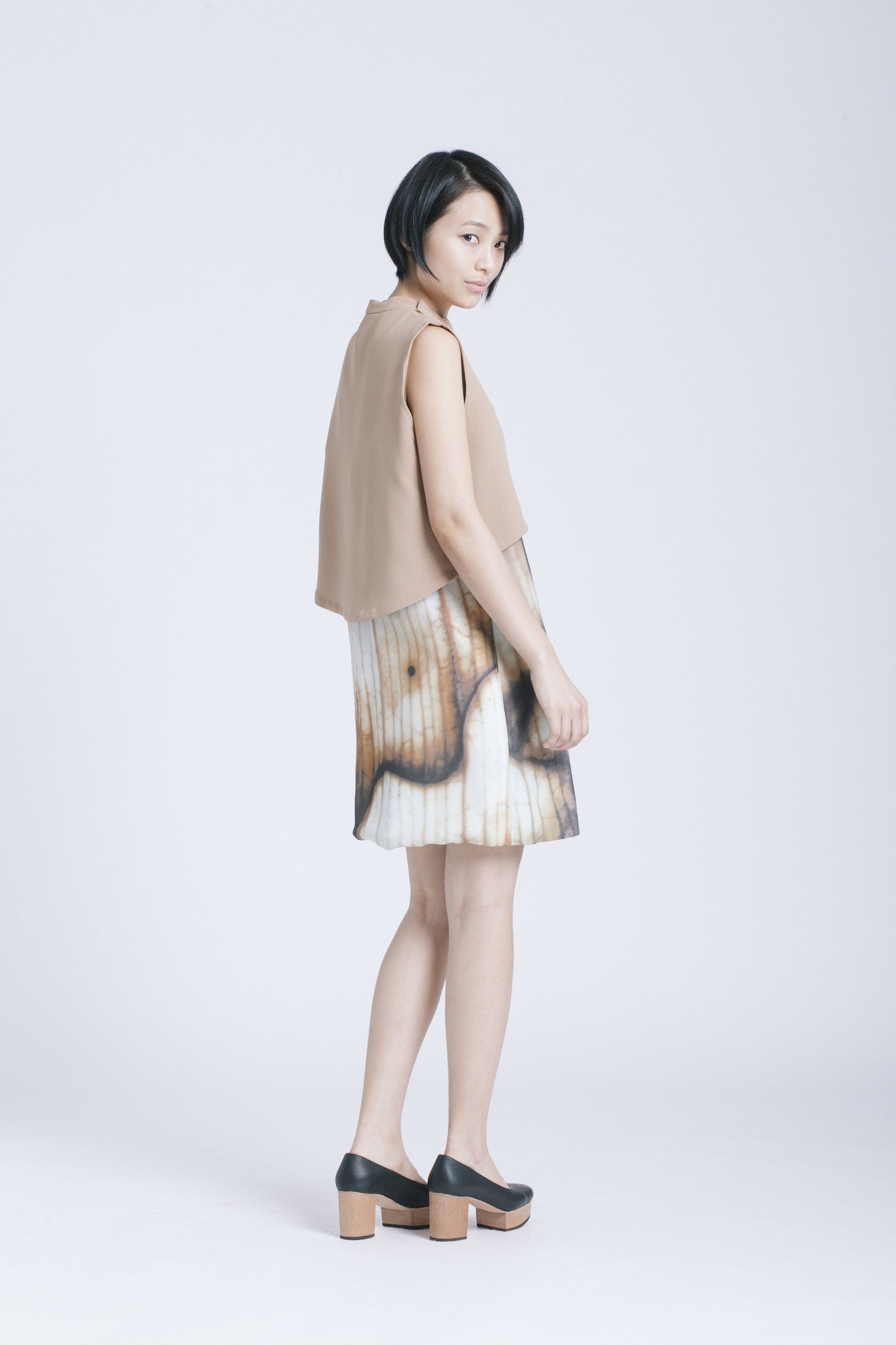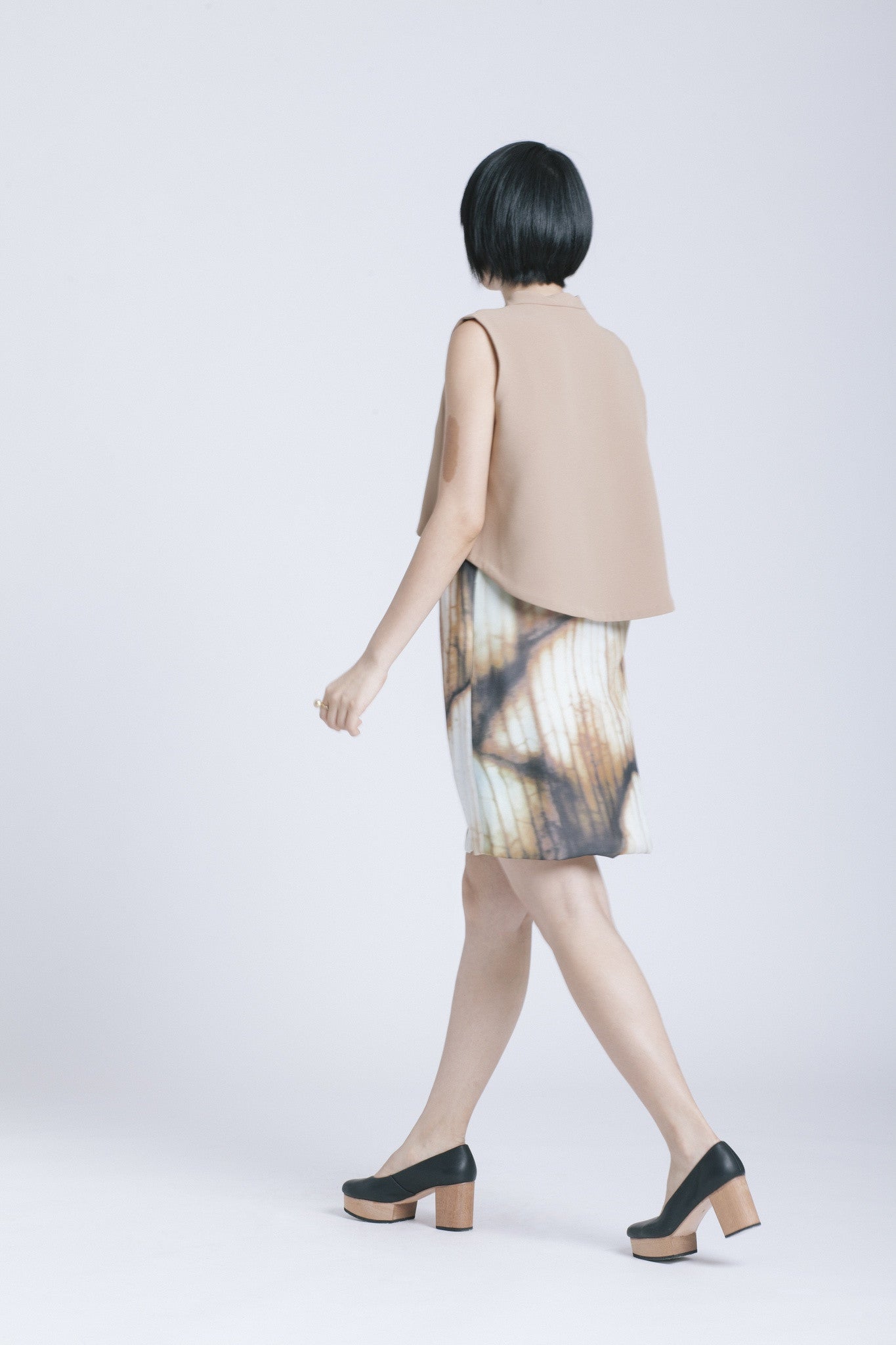 1 / 8
Dust Sleeveless Printed Silk Dress
Đá Kết
$360 —
Limited Stock.
Dropped armhole, raised front collar, side seam pockets, and a back slit with handbraided button loop closure. Style fits relaxed at the waist, and slightly fitted at the neck. Sleeve and neck facing. Fully lined with 100% Viscose.
Material
60% Viscose
40% Silk
Model
Model is 5'8"
wearing size small
Craft
Each garment is designed and produced in our studio in Ho Chi Minh City, Vietnam. Features a handcrafted blind stitch at its openings. Details and variations in these natural fibers make this garment entirely unique.
Collection
For Spring/Summer 2014 collection, Kaarem explores the cycle of nature, drawing inspiration from a collection of orchids in our garden. Kaarem designs custom digital prints: Sprout Print and Orchid Leaf Print.