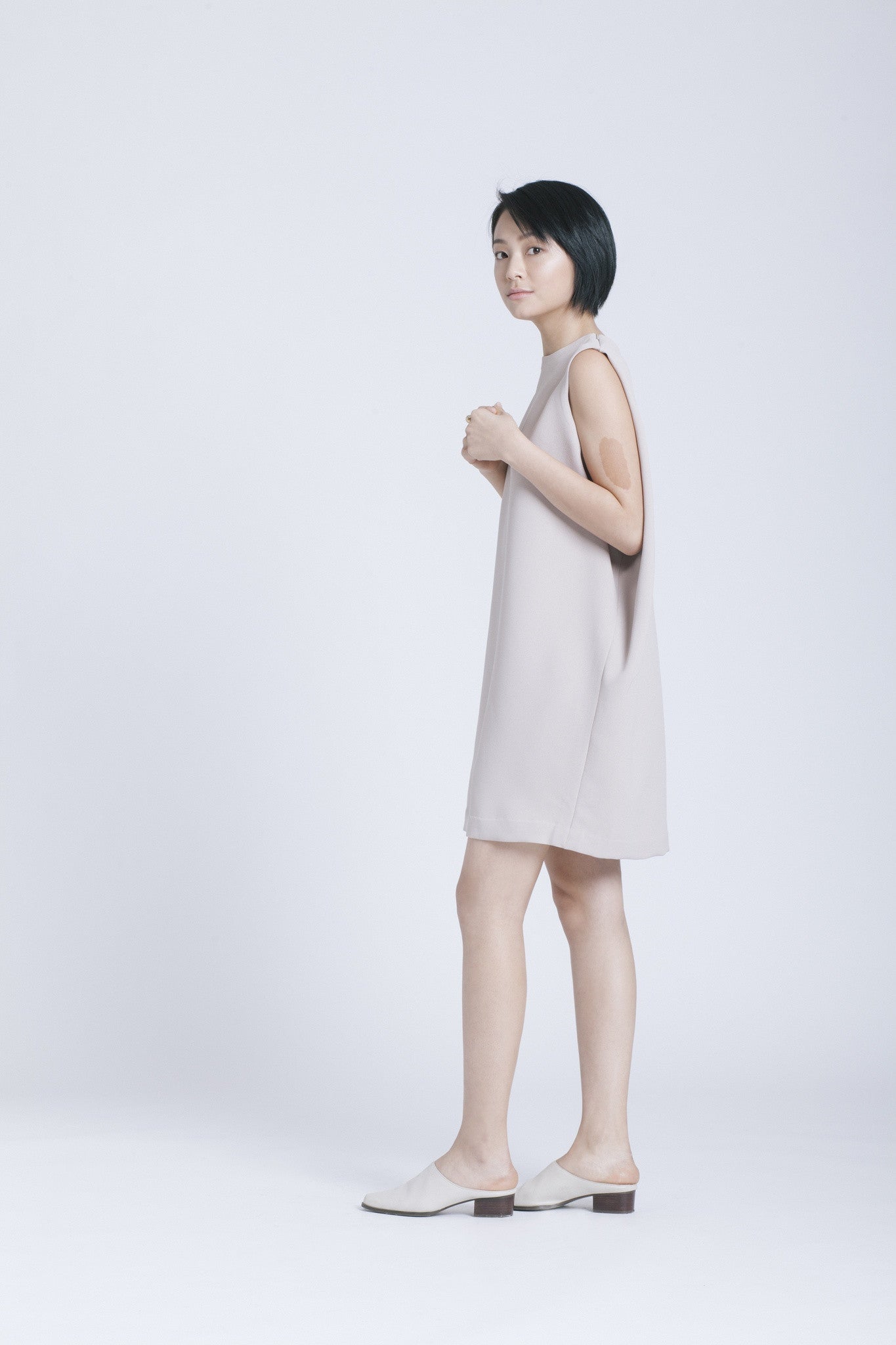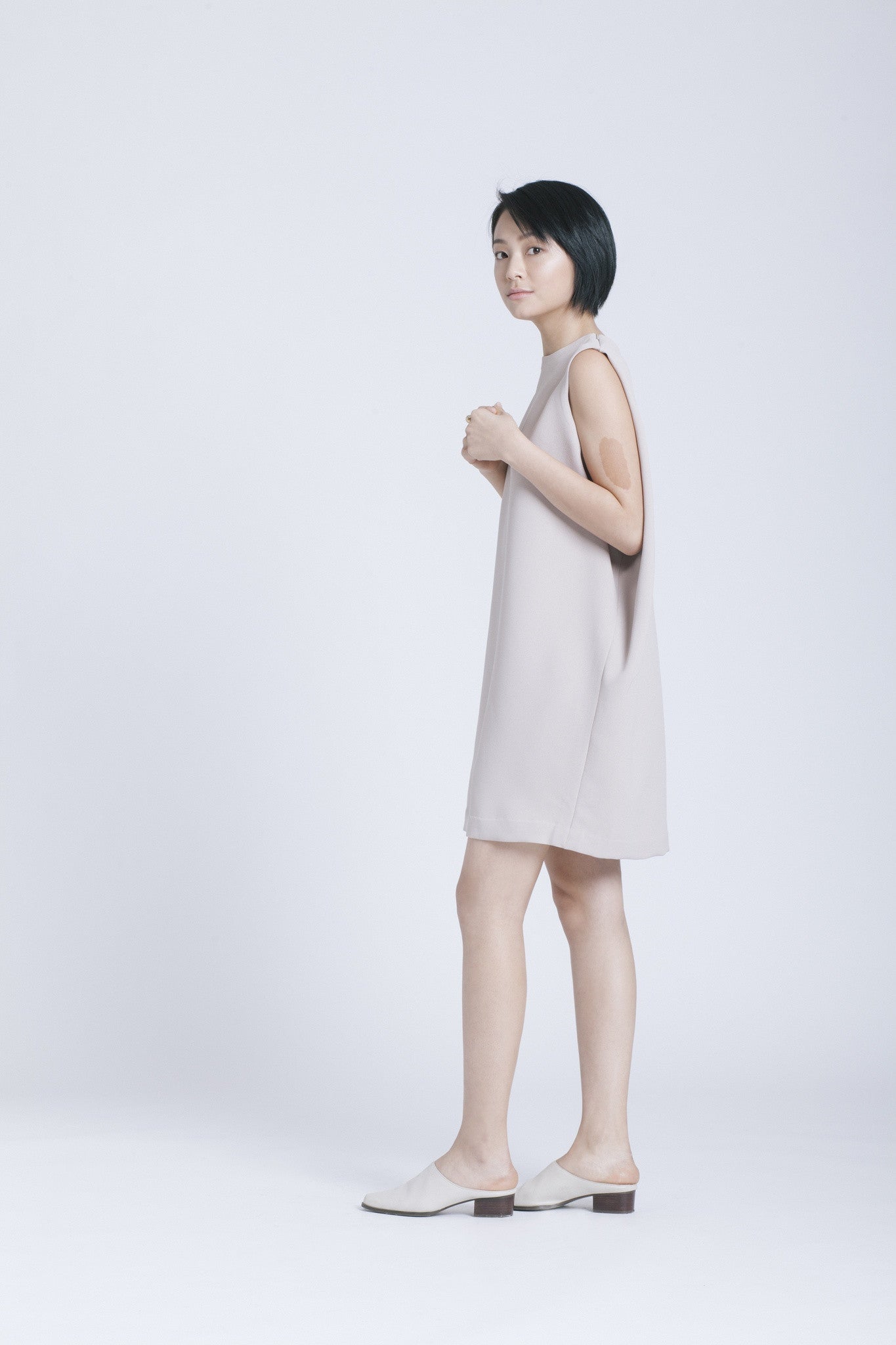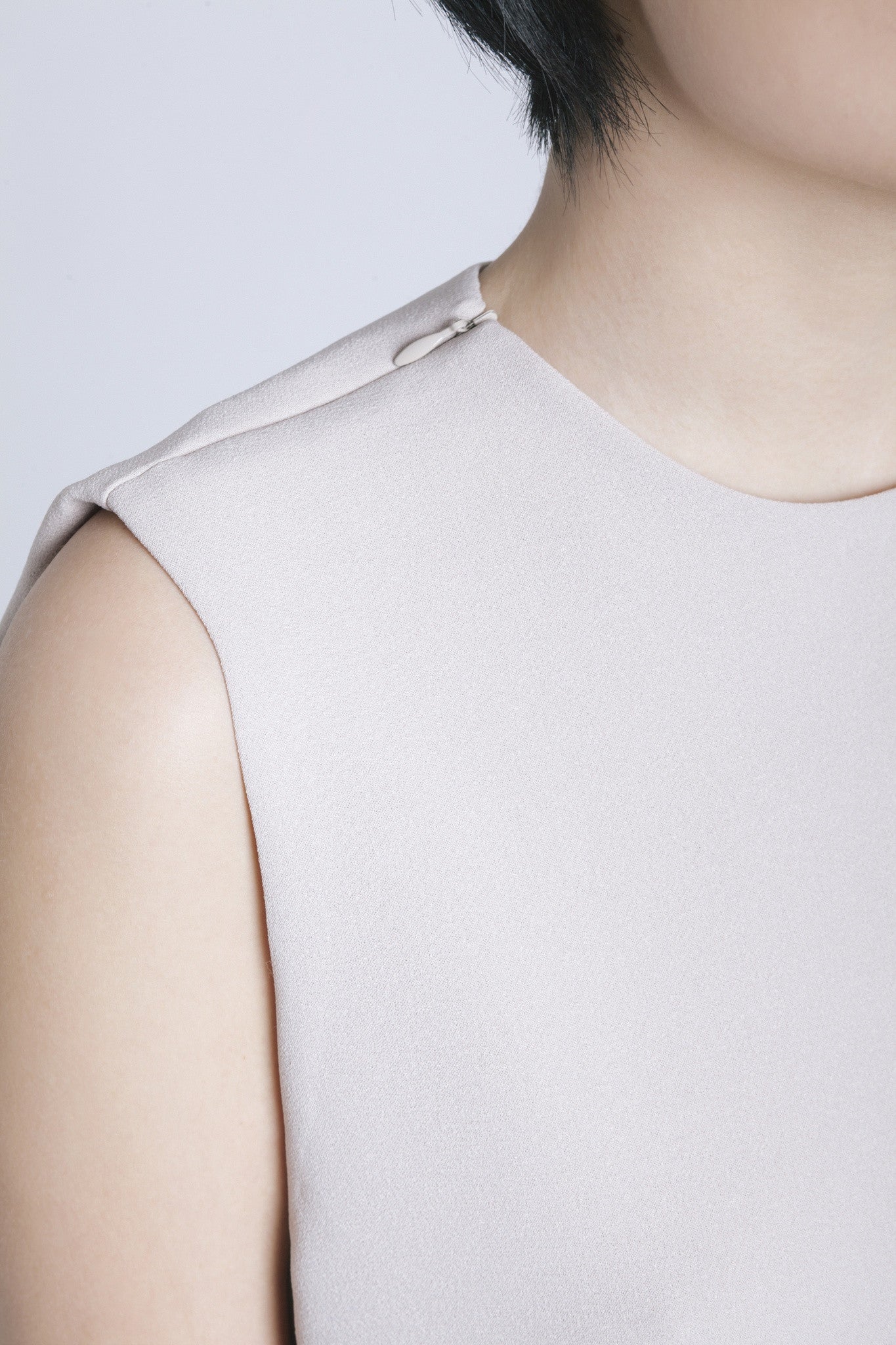 1 / 7
Pupal Sleeveless Dress
Kén Tơ
$260 —
Sleeveless, round high neck, hidden zippers on the shoulders, fully lined. Dropped arm hole extends toward the back, creating a pleated side drape.
Fit
Relaxed fit, Slightly Loose, True to size
Size Chart
Model
Model is 5'8"
wearing size small
Craft
Each garment is designed and produced in our studio in Ho Chi Minh City, Vietnam. Features a handcrafted blind stitch at its openings.